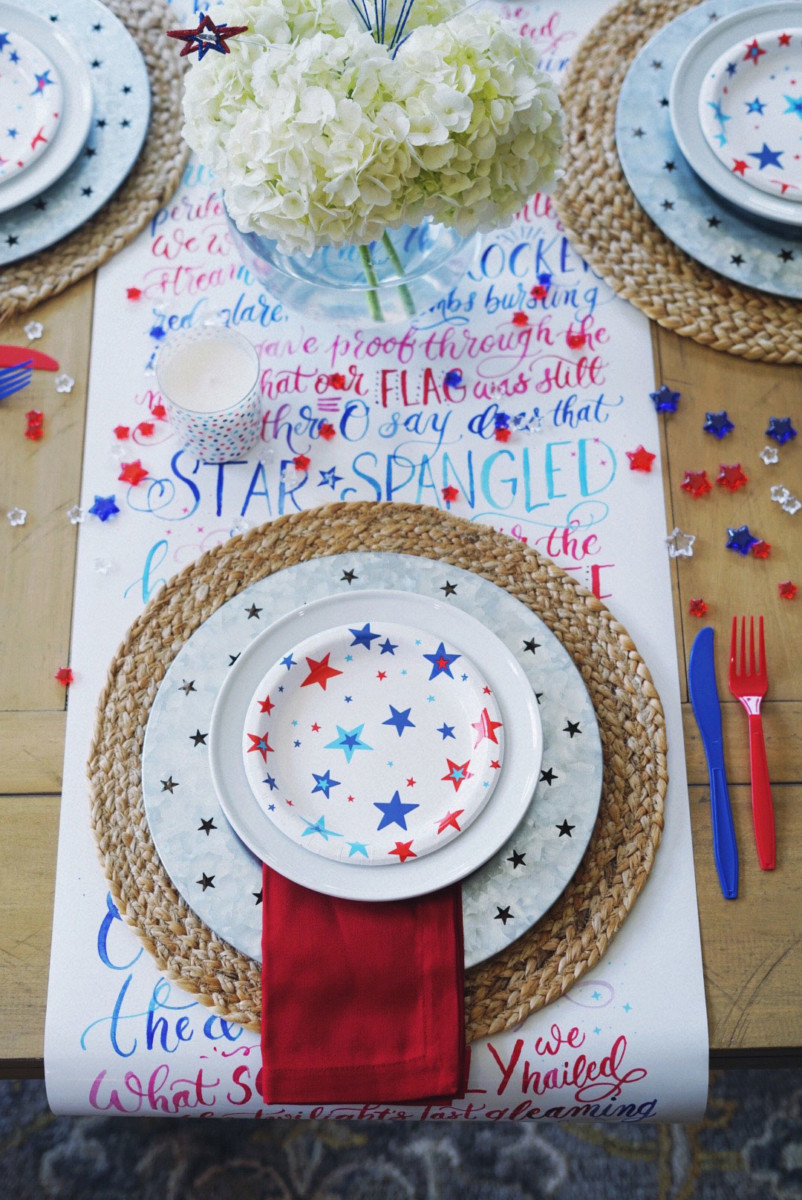 Here is my 4th of July Tablescape! You know me, any opportunity to create a fun tablescape, I'm in. I absolutely love the way this one turned out. It really sets the mood for 4th of July and gets you feeling patriotic! The theme for this one, besides the red, white, and blue, is the Star Spangled Banner. Hence, the runner and the star theme you see throughout.
When I saw this table runner by Cami Monet I knew I just had to have it included in this year's 4th of July tablescape! She hand painted the Star Spangled Banner all down the runner in shades of red and blue. I knew I wanted this to be the focal point so I tried to keep everything else a little more low key. That's why I went with the white flowers, galvanized chargers, and white plates.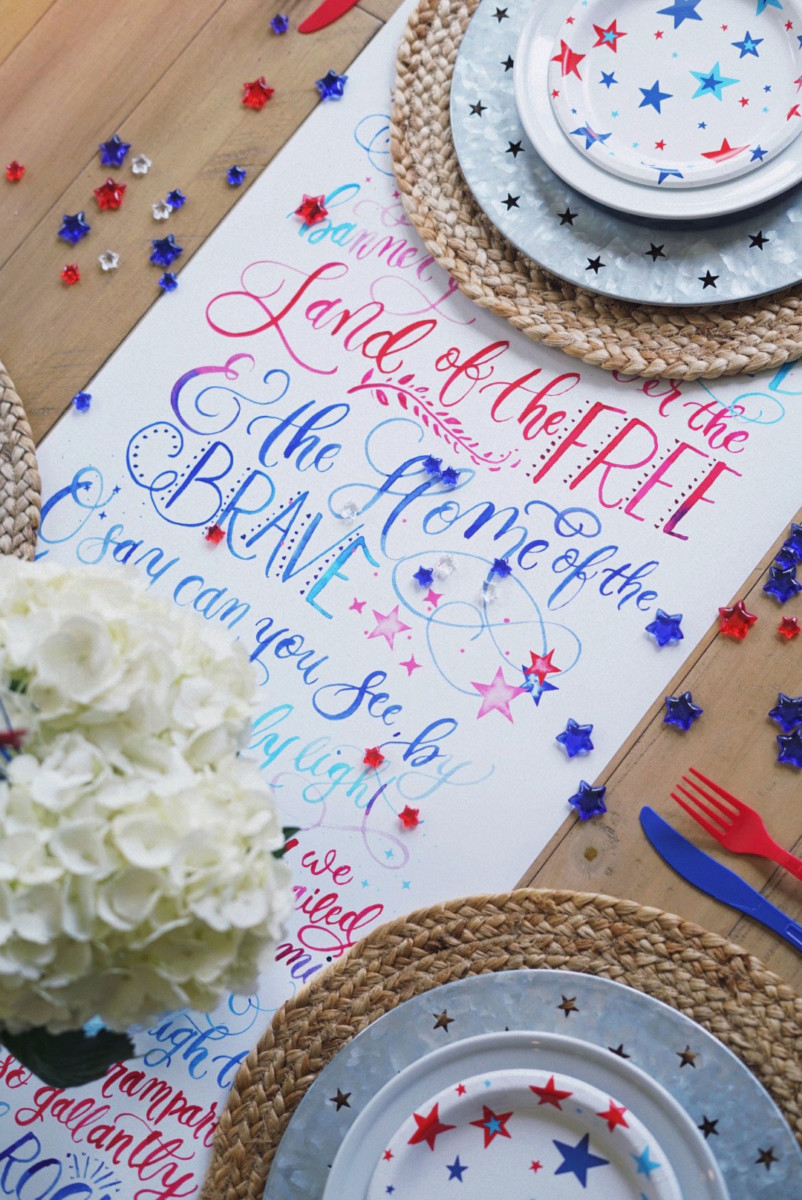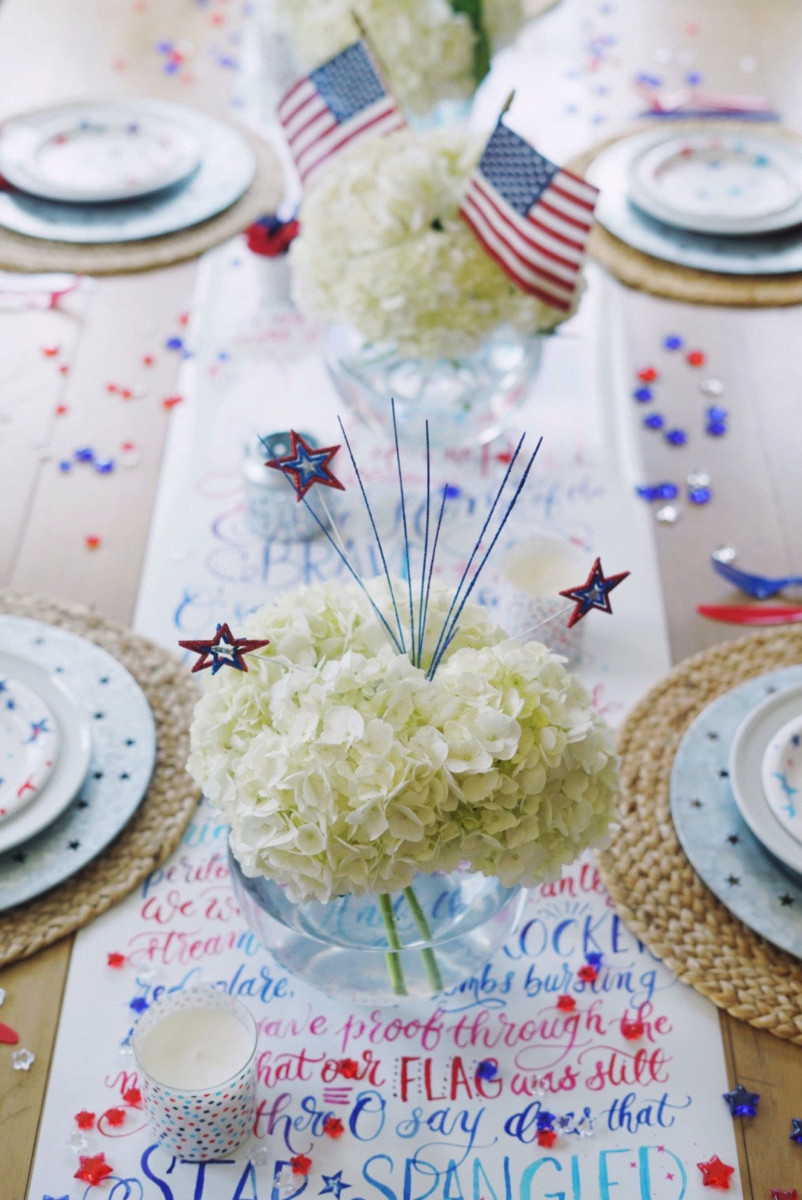 Of course I still wanted to add more red, white and blue details so I topped off the solid white plate with this red and blue star paper plate. A set of 20 was just $3! To add a few more stars, I found these little plastic stars that I spread all throughout the table, like confetti. I think that always finishes off a festive tablescape perfectly!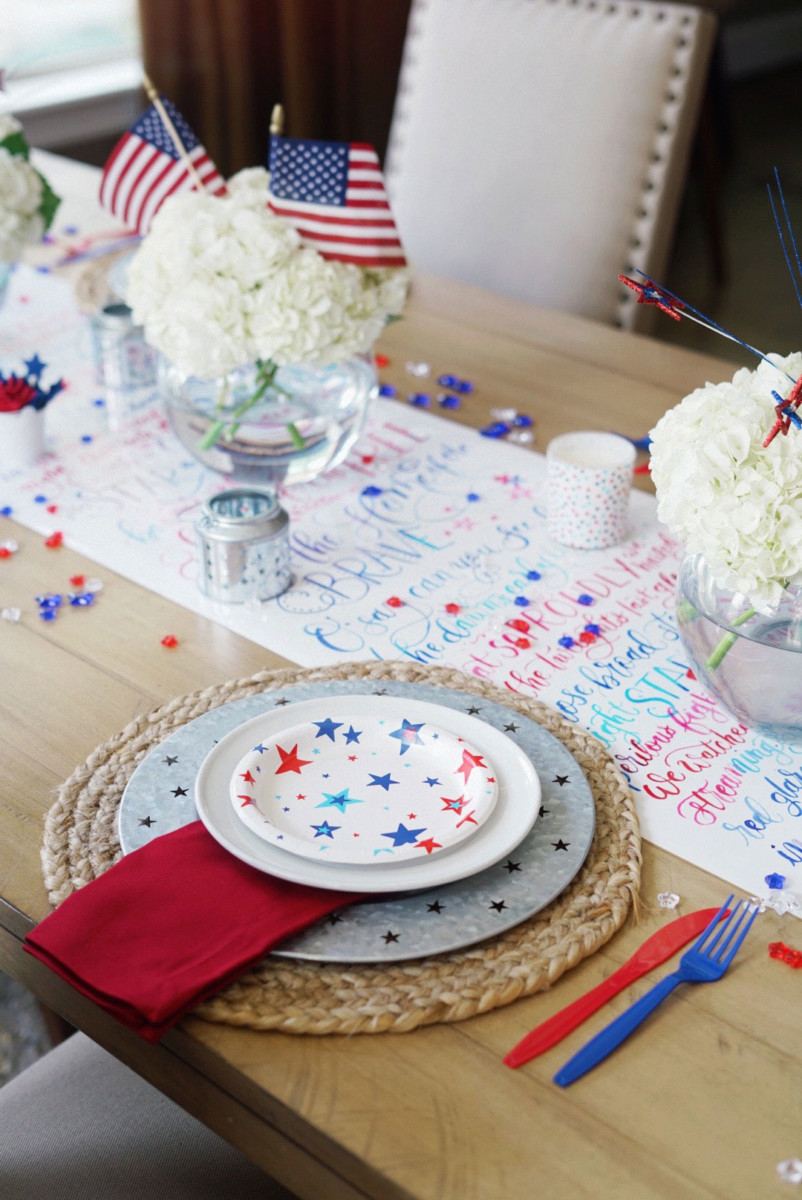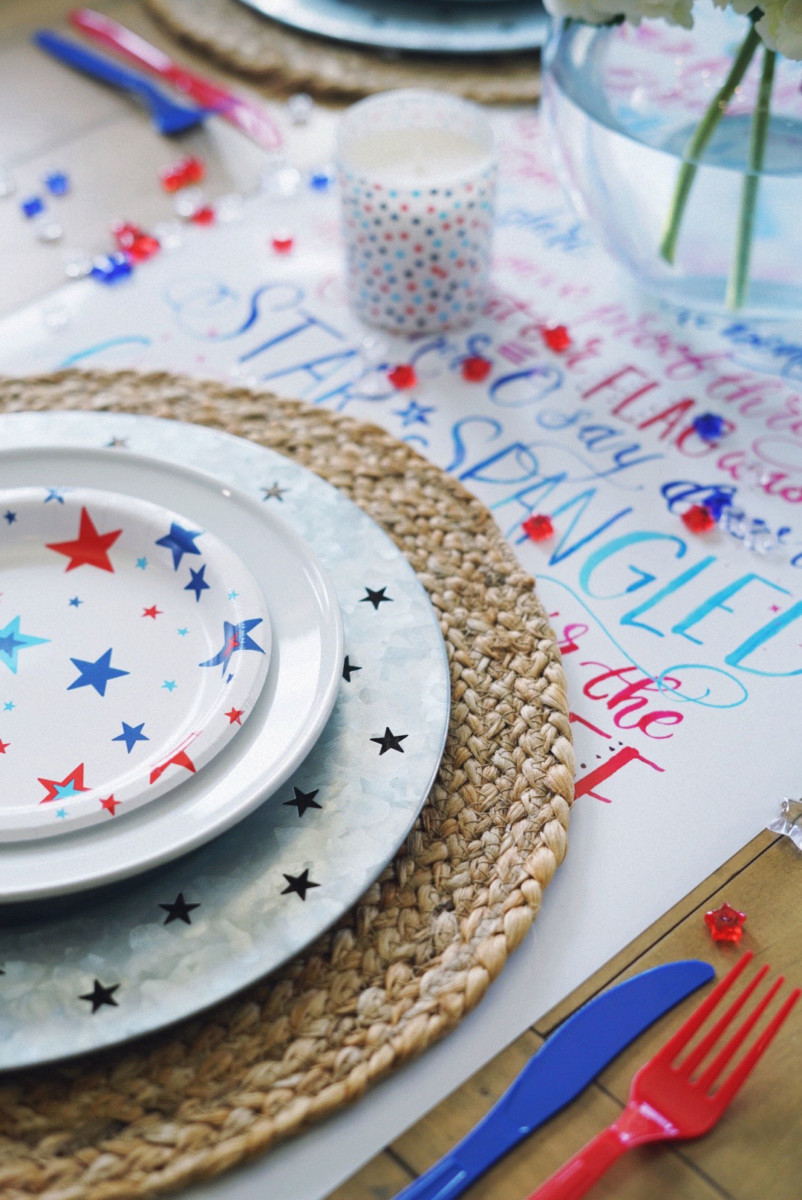 For other small details, I added some candles, a cute set of star toothpicks, and two small tin lanterns with star cut-outs. I had the lanterns from a few years back and they happened to match the plate chargers perfectly! That pretty much is it. But, it all looks so put together. As you can see, using paper plates and plastic utensils doesn't mean your table can't look cute! On a day like 4th of July, it's actually pretty practical.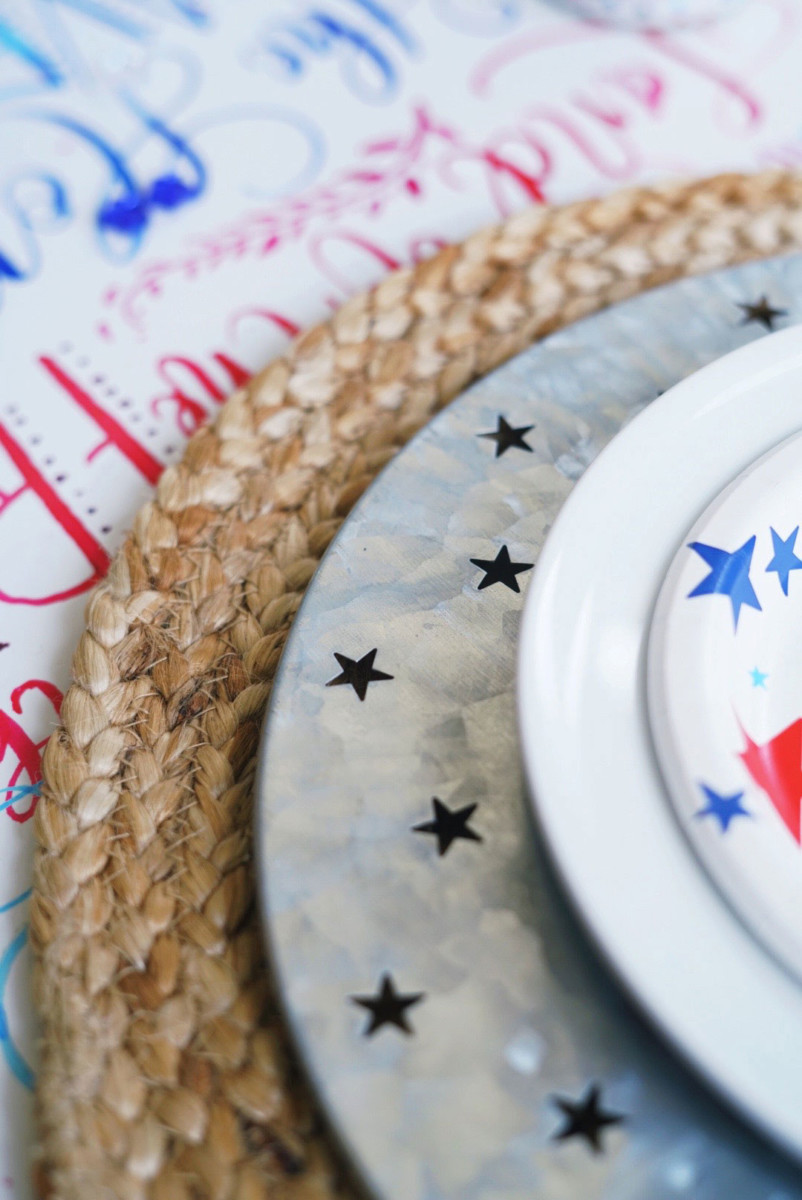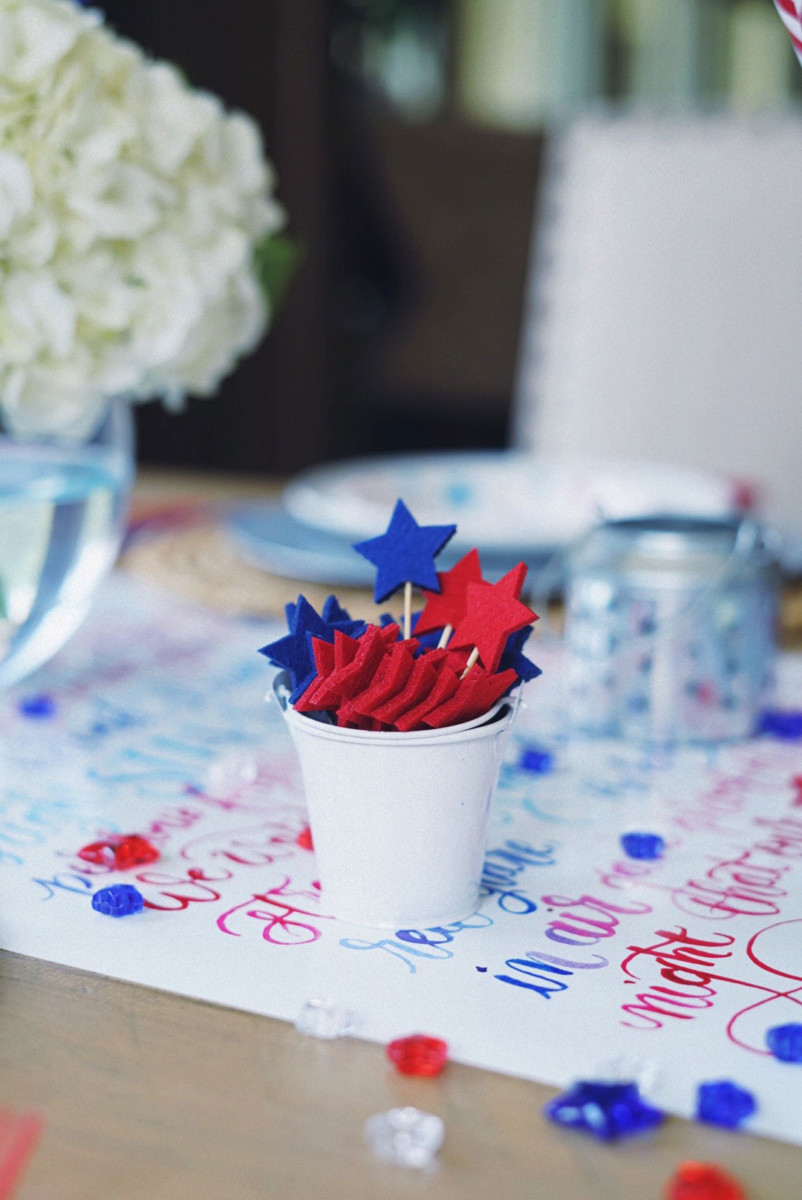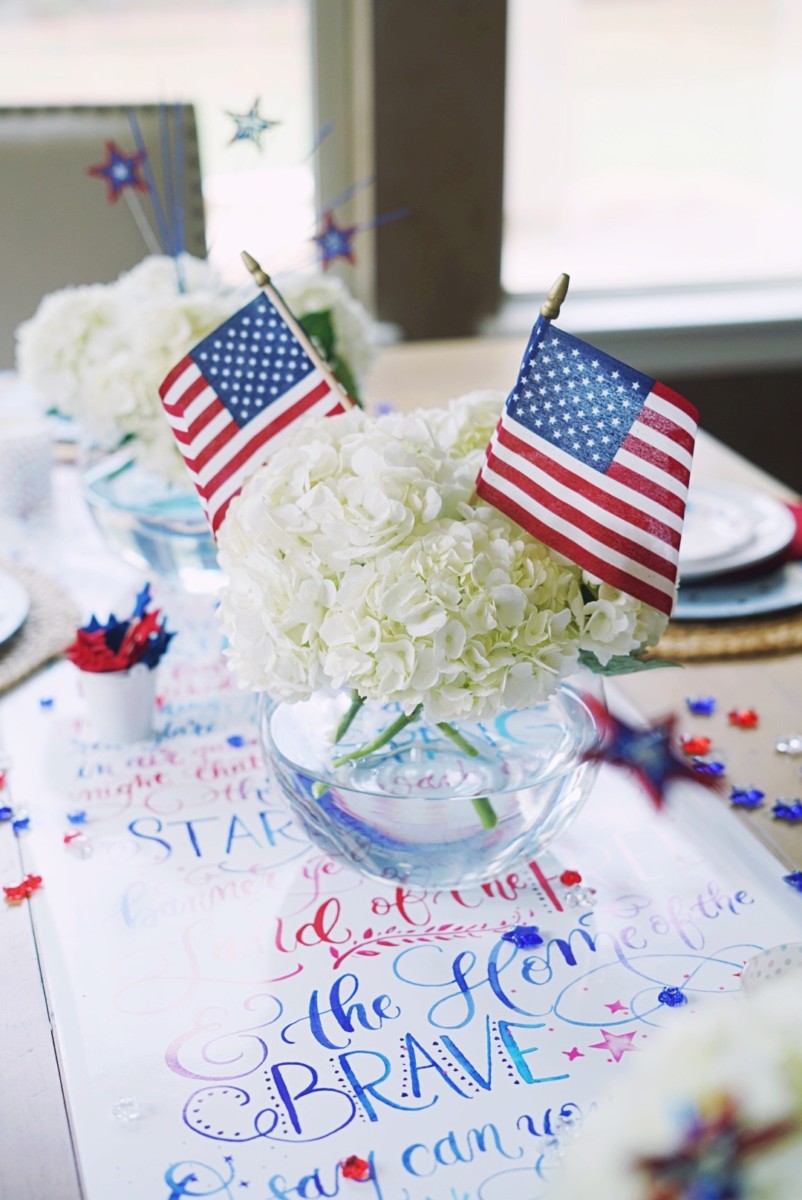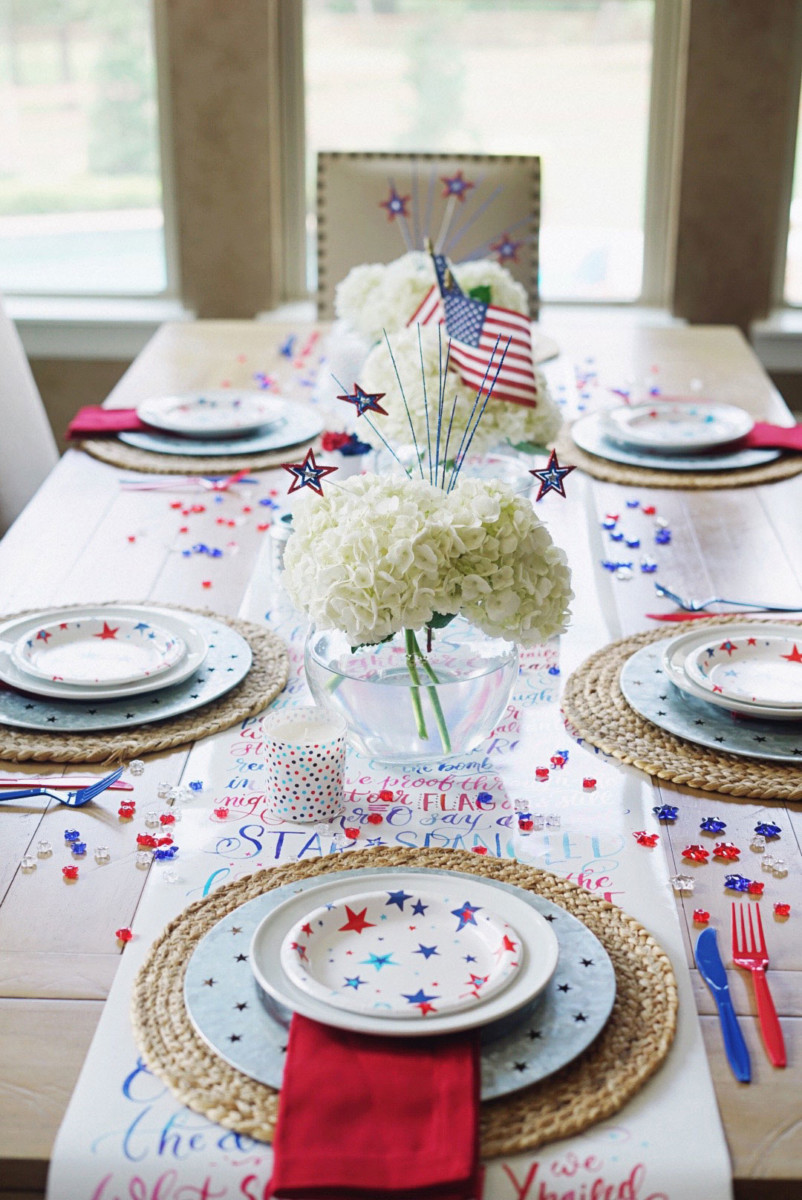 So there you have it, my 4th of July Tablescape! I hope you love it as much as I do. I also hope you all have a wonderful 4th of July, celebrating, watching fire works, and hopefully enjoying some sunshine. I've listed everything pictured down below!
Click image below for more info: