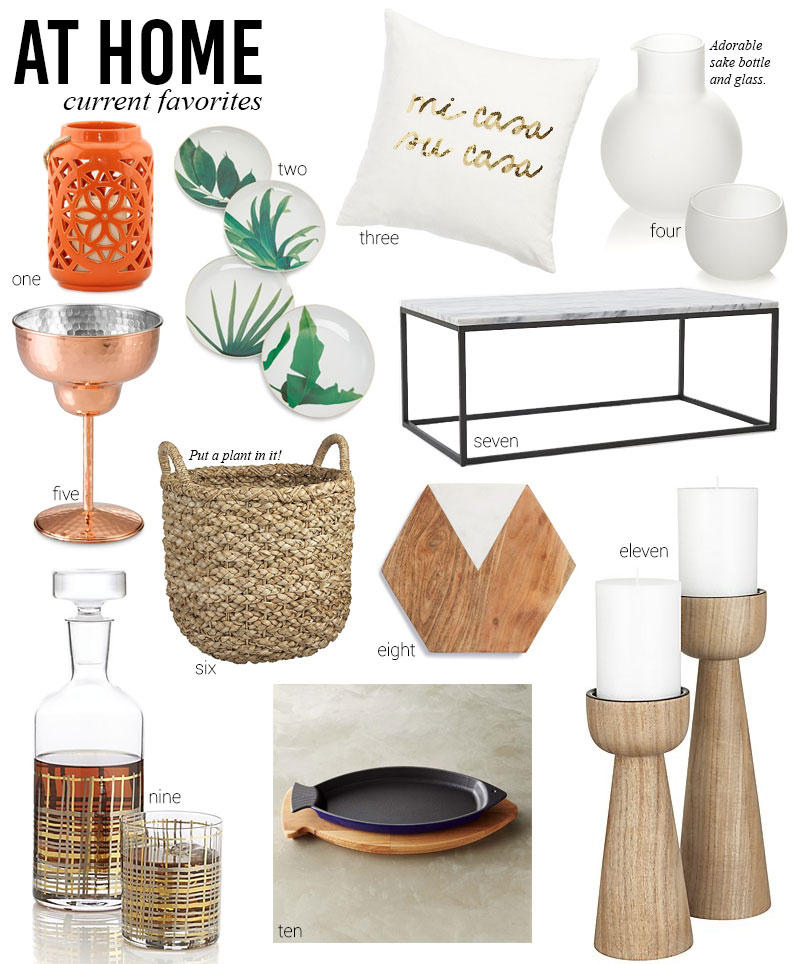 I am always looking for ways to refresh my home decor as the seasons change and holidays come and go (see my Christmas table decor here). So, with summer fast approaching I have been on the lookout for new accessories like new pillow for the couch or table top accessories. For example, I have a table in my entry way that is in need of a little attention! I've also been on searching for a large plant to put in my dining room which I would put inside a large basket like this one to cover up the planter it came with.
Here are some home decor finds from around the web:
one | two | three | four | five | six | seven | eight | nine | ten | eleven
I posted a picture of my current dining table situation on instagram yesterday, if you missed it. I got the runner at target and the flowers at home goods. Hopefully I will get my living room all set soon so I can share some pictures!