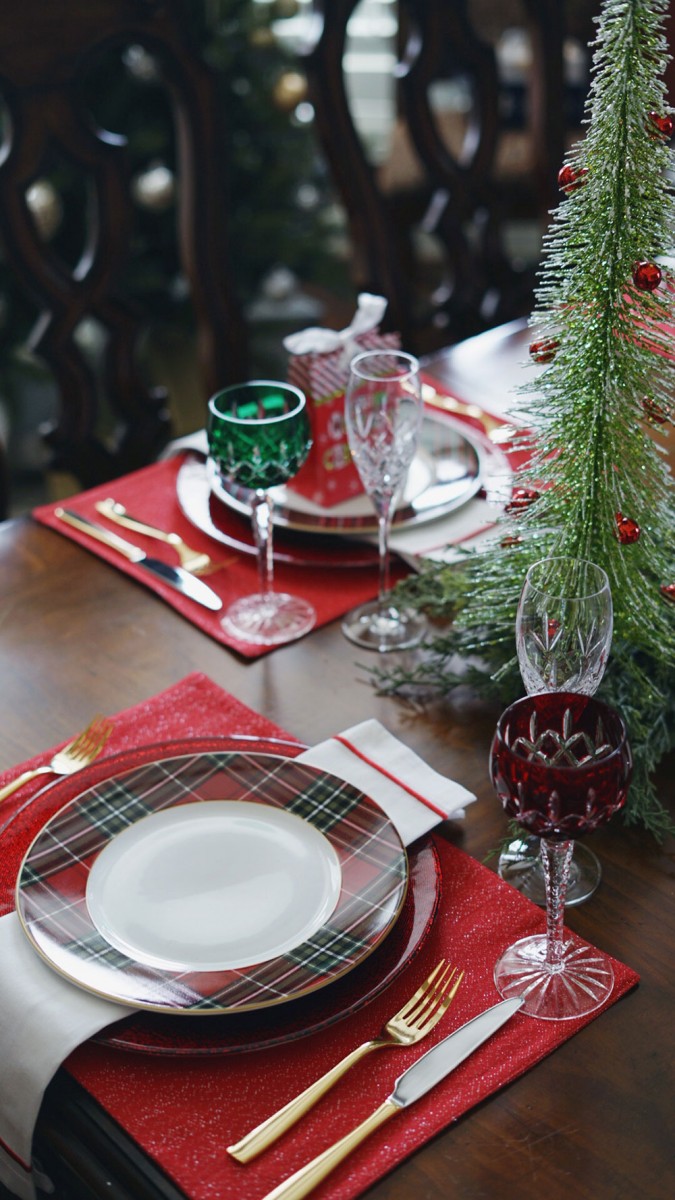 Today, I am sharing with you my parents dining room all dressed up for Christmas. You may remember their tablescape last year from when I shared it on Instagram. They had a gold theme with a touch of red. My mom wanted to go with a different look than she had done before… so when we found these tartan dinner plates, we got inspired.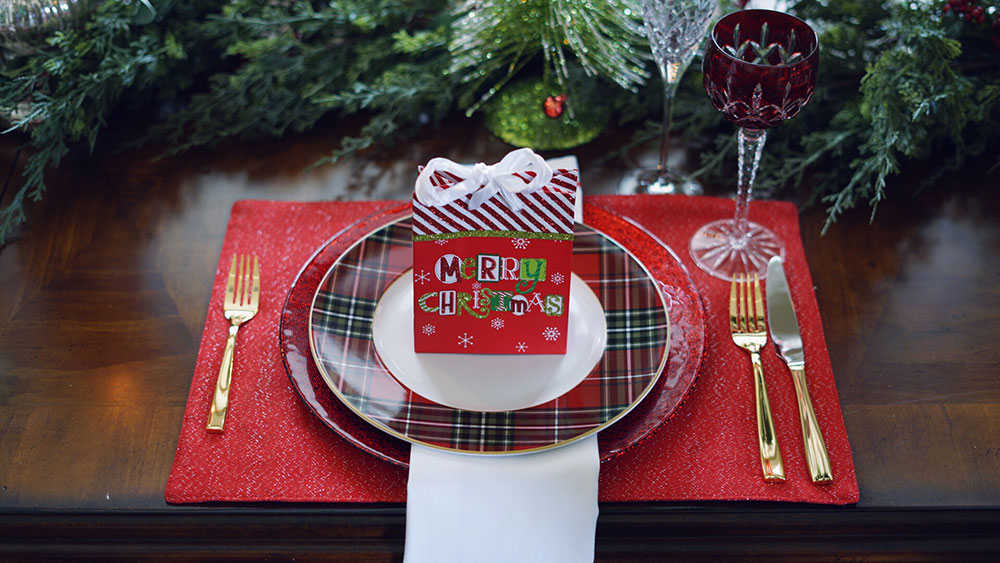 As soon as she purchased the plates, we came home and started to set things up. She pulled out some red placemats that she already had and some red chargers as well. To bring in a touch of gold, I suggested doing gold flatware, instead of the traditional silverware.
For the glassware, we went with these the red and green goblets that I lvoe for the holidays. They really help tie the whole look together and give it a super festive feel! We alternated the red and green at each table setting, and placed a clear, waterford champagne glass at each spot.
For the centerpiece, we of course had to add some garland to it. My mom picked this one up at Hobby Lobby, as well as the green Christmas trees.
The candle holders were the same ones used at last year table. She just added a red candle to go with the red theme.

So what do you think? I just love the way it feels like Christmas as soon as you walk into the room. Especially with the Christmas tree in the bay window and the poinsettias at the front door. This just might be my favorite table setting yet.
Later this week, I will be sharing the pictures of the Christmas decorations at my home. You may have already seen some images posted on instagram… but if you missed those then just be sure to come back later this week.
Just a reminder: if you haven't yet, you can watch last years Christmas decor video here.