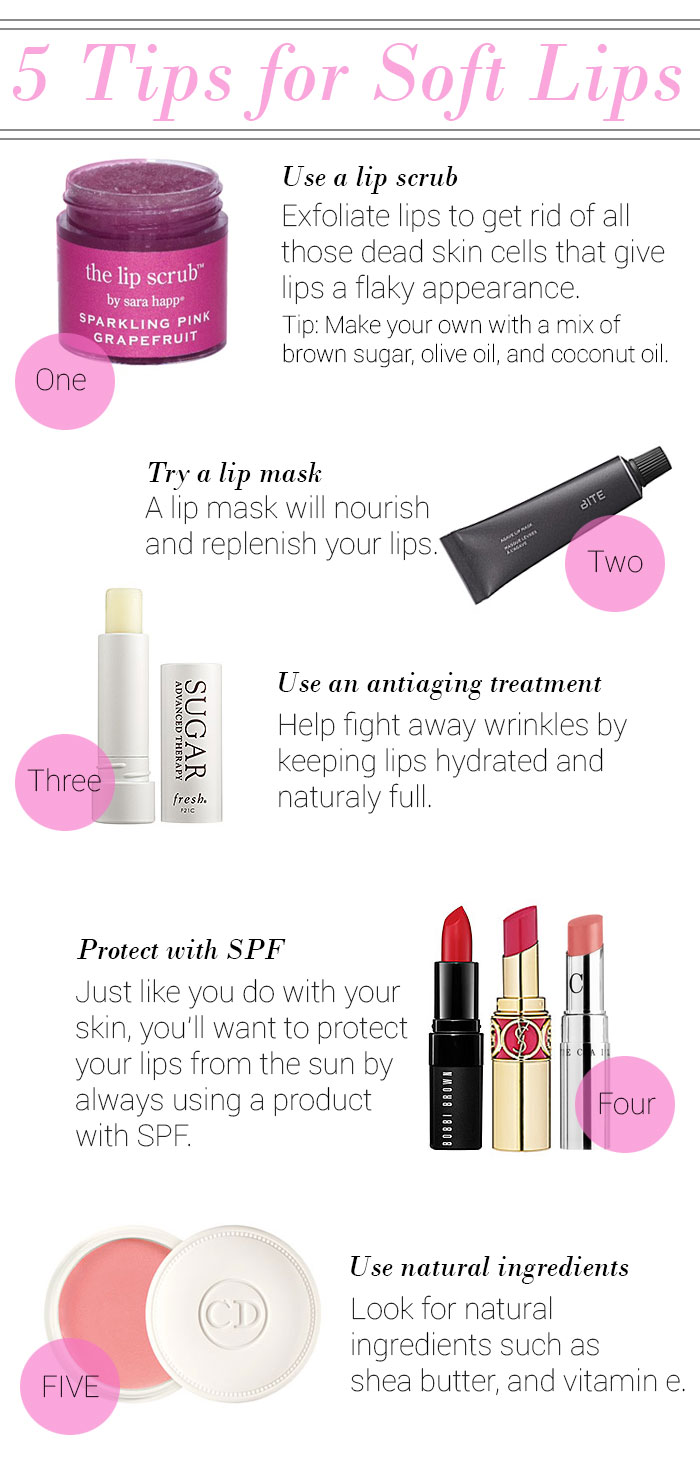 I have a big problem with dry lips so I wanted to share a couple tips on how to make sure you keep your lips nice and soft. I know the cold weather can often dry out your lips, even if you don't normally have that problem!
One: Exfoliate. The reason your lips look dull and flaky is because of those dead skin cells lying around. There is an easy fix to that though by taking a few minutes to exfoliate your lips, just as you do to your face and body. I love the Sara Happ lip scrubs, they come in all kinds of scents like peach, creme brulee, and grapefruit. If you are on a budget, you can make your own natural lip scrub by using items in your own kitchen. Just mix together brown sugar, and olive oil, and you are all set. You can also use ingredients like honey, coconut oil, or plain granulated sugar.
Two: Lip Mask. Applying a nourishing lip mask at night, or when lounging around the house, will assist in keeping your lips moisturized and smooth. It also helps replenish and sooth dry lips. This Bite Lip mask is a nice thick consistency that last all night! By the time I wake up in the morning I still have some on my lips, so you know you are locking in that moisture throughout the entire night.
Three: Anti Aging Treatment. Lines and wrinkles on the lips aren't just caused by aging, but also by dryness. An anti aging formula helps prevent lines and also repairs the lips, just like other formulas do for your eyes. You'll get a surge of moisture for healthy soft, and plump, lips. If you don't necessarily suffer from dry lips, this is a great step to keep up your lips healthy appearance.
Four: SPF. Don't forget the SPF! Just like you protect your face from the sun, you want to protect your lips. The lips are one of the most delicate areas, so why wouldn't you want to use SPF.
Five: Get Natural. Avoid products like "chapstick", which are made with harmful ingredients like petrolatum, parabens, and even menthol. Instead, look for balms with ingredients like Shea butter, coconut butter, and Vitamin E.