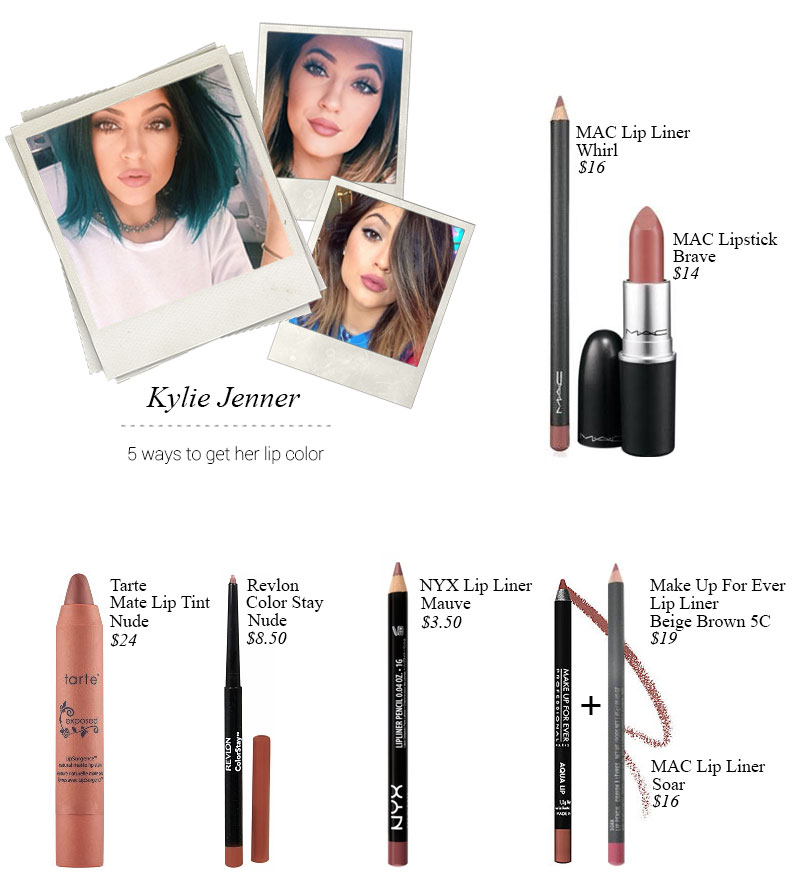 Kylie Jenner's lip color has created quite the buzz lately! She has been wearing this coveted shade for a few months now and has made her signature lip color. She's been seen in a couple different variations of the shade, making it a little hard to narrow it down just exactly what Kylie Jenner's lip color is… but the good thing is, that she tends to stick to a mauve, pink nude, color. So, you can create a color that works best for you.
Tip: Line your lips with the darker shade, as well as drawing a line at the center of the bottom lips to give the illusion of a plump lip.
Try these lip colors and combos to get Kylie Jenner lips.
MAC Lip Liner in Whirl | Mac Lipstick in Brave
Tarte Lip Tint in Nude | Revlon Color Stay in Nude | NYX Lip Liner in Mauve | Make Up For Ever Liner in Beige Brown | MAC Lip Liner in Soar