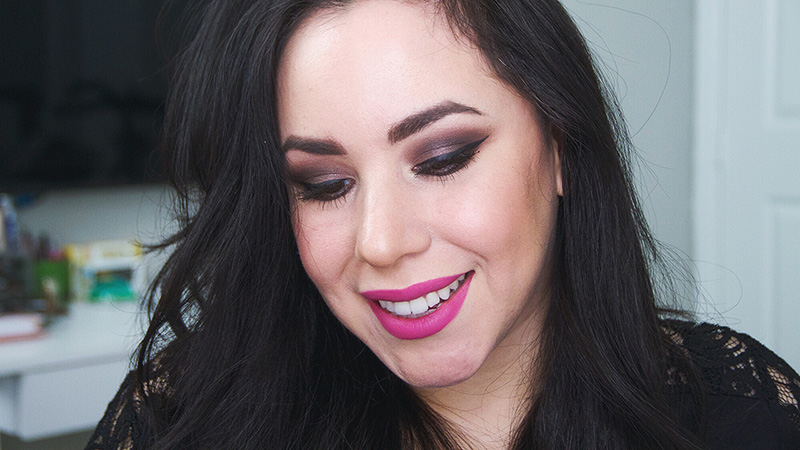 I have been doing so many colorful eye makeup tutorials lately that I thought it was time to do a neutral eye. I used the Lorac Pocket Pro palette which if you remember back when I first got it I talked about how much I loved this little palette.
One of the things I love about this palette is how dark the brown shade applies while still keeping it's brown color and not looking black. The pewter shade is also the perfect shade to go with this deep brown shadow.
To add a nice pop of color to this look, I went with a matte liquid lipstick by Kat Von D in the shade, Mother. I know I'll be wearing this shade quite a bit with spring coming around!
Watch the video below to see the tutorial on this brown smokey eye.