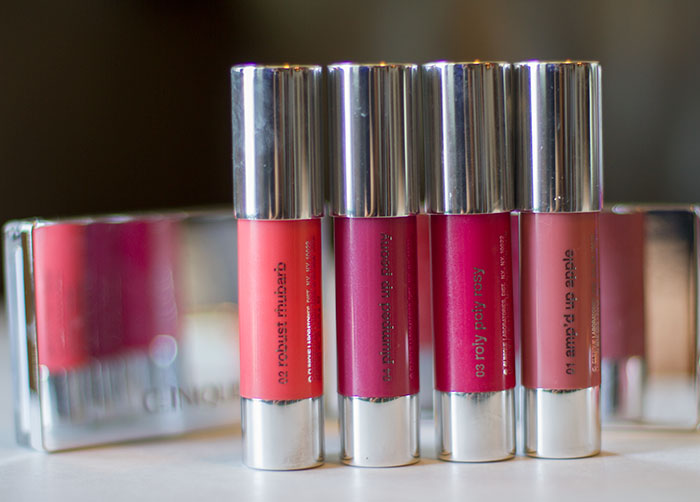 Last week I wrote about the new Clinique Chubby Stick Baby Tint line I was trying out… well, I also want to share some swatches from the new Clinique Chubby Sticks cheek color products I got. Clinique's chubby sticks are very well known for their lip balms (they even have a shadow tint for eyes) but now they have have moved into the world of cheek color with their chubby stick check color.
One thing I loved about cream blushes is that they are perfect for packing them in your makeup bag. You don't have to carry a blush brush and worry about it getting dirty in your bag, or worry about your powder blush breaking in transit! You could use them with a brush, but it's also just as easy applying it with your finger and rubbing the product on your cheeks. Like all cream products, they don't tend to last hours unless you set it with a powder (or even a setting spray). So i recommend brushing on a little powder once you have applied the cheek color to your cheeks.
As far as the colors available – there are 4 to choose from. A peachy color (robust rhubarb), a neutral color (amp'd up apple), and two berry/rosy colors (plumped up peony & roly poly rosy). I have been wearing robust rhubarb almost daily since I got these just because I really love the peachy glow it gives for summer. Plumped up peony is another favorite, and I know I'll be getting much use of that one once fall rolls around. I've swatched all four shades below.
Clinique Chubby Stick Cheek Color retails for $21 and can be found anywhere clinique is sold.