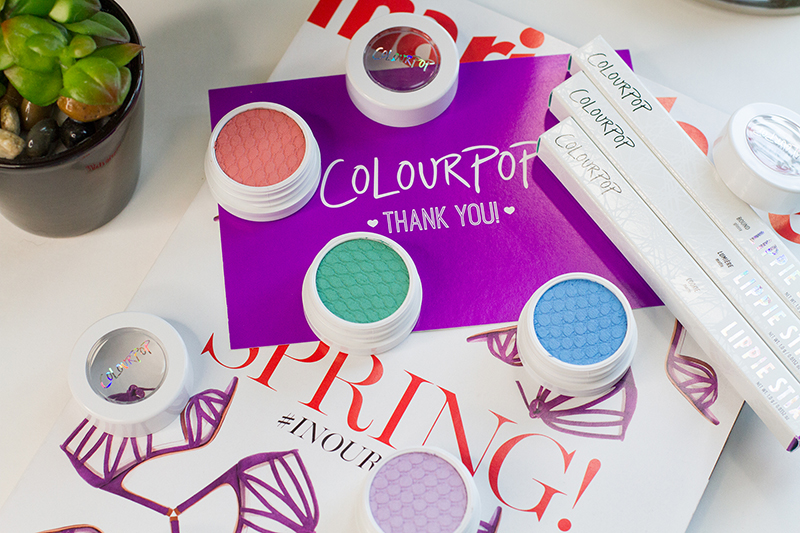 I've been following Colourpop Cosmetics on Instagram for a few months and finally decided to head over to their web site and take a look at their products.After seeing so many good reviews about them from all over social media (and at $5 a shadow) I just had to try them out for myself.
I ordered 4 shadows from their spring line and 3 lippie stix.
A few thoughts on Colourpop:
– The shadows are nicely pigmented and are fairly long lasting.
– The formula is not like your usual, powdery, eye shadow. I think this helps the pigment really stick.
– Super easy to apply. All you have to do is use your finger and pat the color onto your lid which is perfect for those that aren't exactly experts in applying eyeshadow.
– I wouldn't recommend using a brush as it tends to mess up the product in the pan. If you do use a brush make sure you use a really light hand at first to get a feel for it.
– Colourpop has a big selection of colors and finishes like matte, satin, metallic, ultra-metallic, and pearlized. There is something for everyone!

Colourpop Swatches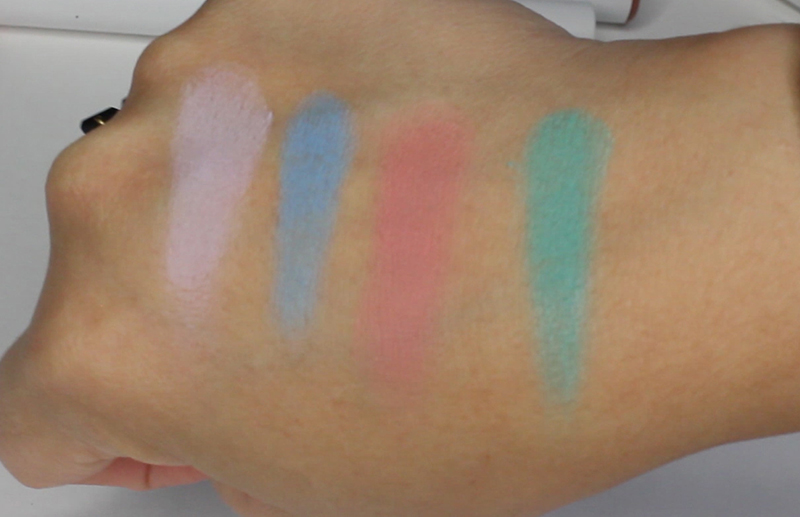 Cowboy, Taco, In a Pickle, and Snap Dragon.
Lumiere, Cookie, and Bound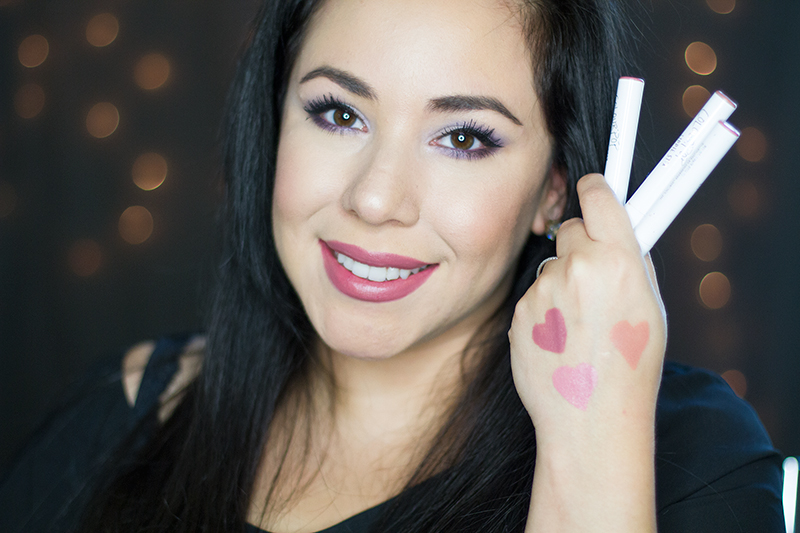 Above: Wearing Lumiere on my lips, and Cowboy matte shadow on my lids.