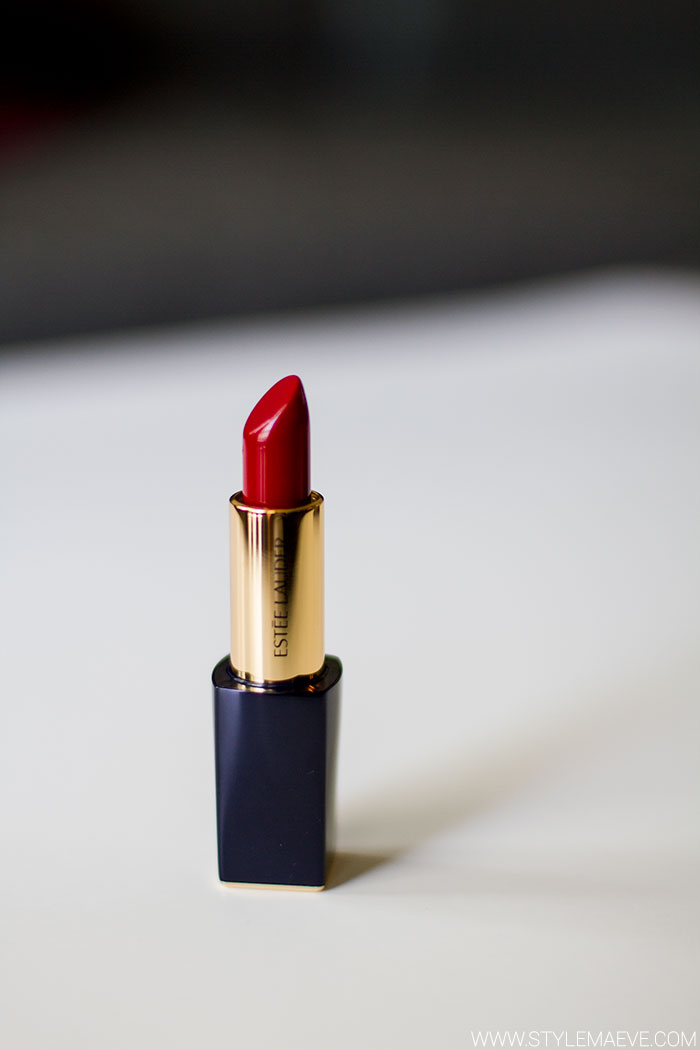 Yesterday, I attended an event at Neiman Marcus here in Dallas to celebrate the Estee Lauder compact museum where I got the chance to meet Leonard Lauder, the son of Estee Lauder, and Elizabeth Hurley (she has been the face of Estee Lauder for 20 years now!). While there, I received a special edition lipstick made just for Neiman Marcus. The two companies have had a long standing relationship dating back to 1950, so to honor that they released their Pure Color Envy Lipstick in 'Neiman Marcus Red'.
Below you can see how it looks on. In the first picture, I applied it with a brush. In the second picture, I applied the lipstick normally after using the brush first.

A little bit about the compact museum: One of the special things about this partnership is that Estee Lauder makes special compacts for both powder, and solid perfumes, like these zodiac compacts, that are available just at Neimans (you can see their latest ones here). The museum carried 58 different compacts that were produced from 1963 to current day, many of which are covered in pretty sparkles and pretty shapes. If you are in Dallas and happen to be at Northpark Mall before June 22nd, make sure to stop by and check it out!