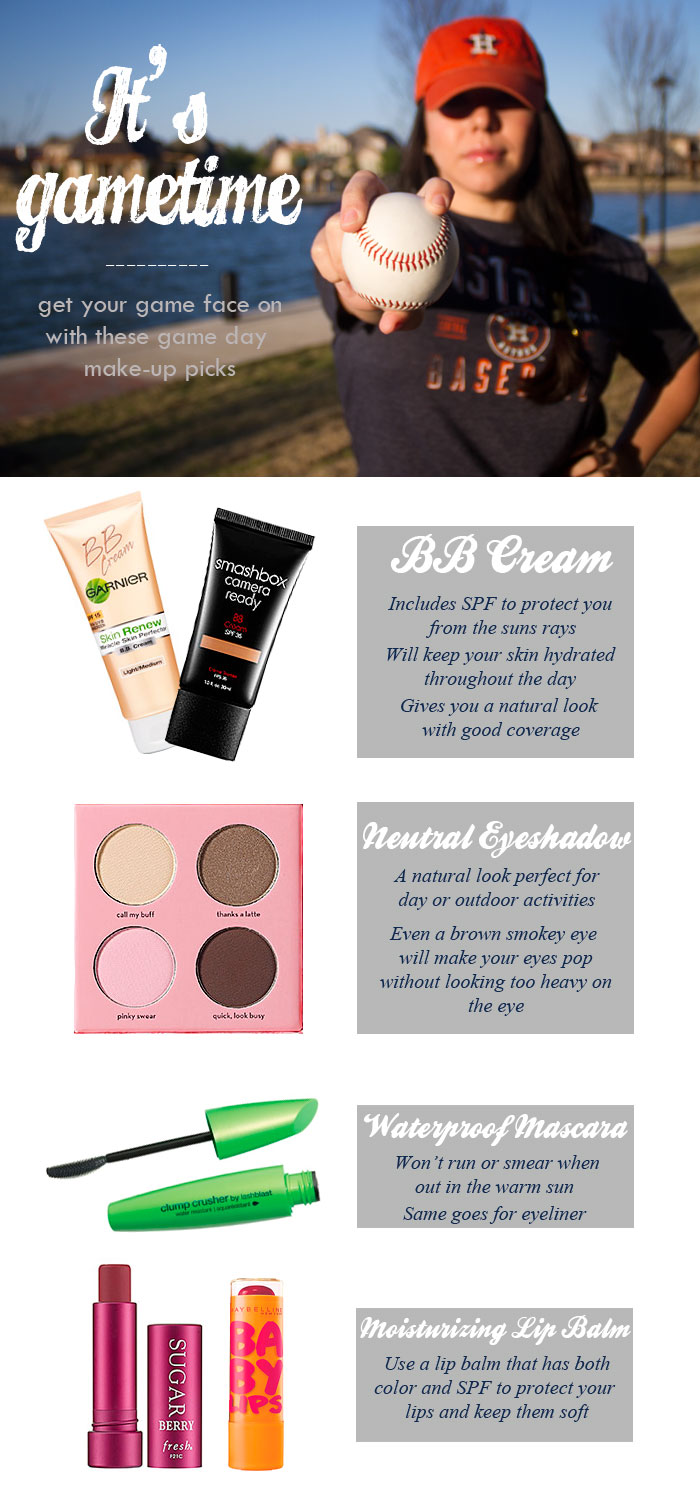 Baseball season is upon us, and if you are planning on catching any games this season, here are some tips on makeup that will help keep you you looking fresh under the warm sun.
BB Cream- Now you know that I am a huge fan of BB Cream, especially for those times that will mostly be spent outdoors and out in the sun. It has SPF and gives your skin a smooth natural look while still giving you all the coverage you need, and it doesn't dry out your skin or get cakey. Remember, no matter what type of makeup you choose to put on your face, make sure you put on something with SPF to protect your face from any sun burns waiting to happen.
Eye Shadow – I love a good smokey eye, or any nicely colored lid, but certain occasions call for a more toned down natural look. That doesn't mean you have to skip out on eye shadow, just go for a neutral palette, like nude and light brown.
Mascara – I don't go anywhere without mascara, and even eyeliner at that, so having a great mascara and eyeliner that wont smear or smudge in the heat is key. My new favorite, Cover Girl Clump Crusher Mascara.
Lips – Just the way you put SPF on your skin and face, protecting your lips is no exception. Try lip moisturizers with color for a pretty and soft pout.