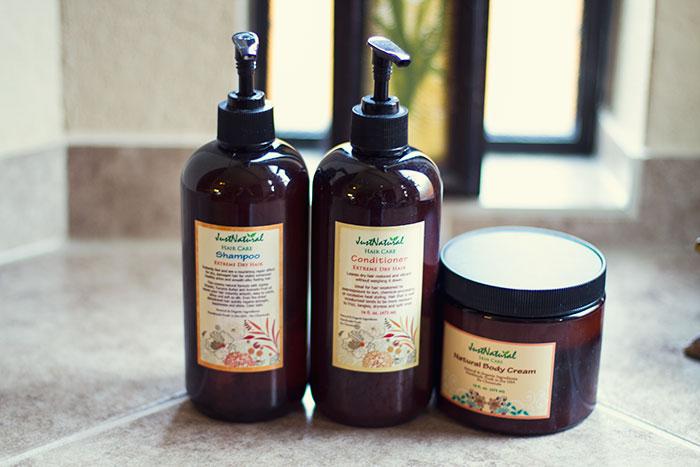 One of the things I love about having this blog is getting the opportunity to try out new products. I was recently send these from Just Natural, Hair and Skin Care. I was excited to try some of the products from this fairly new brand since all of their products are made from natural ingredients. The products I chose to try were the shampoo and conditioner for extremely dry hair, the natural body cream, and the lip saver with antioxidants.
As soon as I received my package, I opened up the lip saver and put it on my lips! If you know me then you know I'm all about products that keep my lips soft! The lip saver is made with cupuaco, shea, and mango butters as well as rosehip, borage, and currant seed oil. All these natural ingredients are essential in keeping your lips feeling super soft! The product glides on smoothly and left my lips soft, smooth all while giving them a healthy natural sheen.
The next product I tried was the body cream. I wanted to try the cream because lately I haven't been doing such a good job at moisturizing my body lately. The body cream has a really thick consistency similar to nivea creams. The cream may be thick but it is in no way greasy. It does however leave my skin looking hydrated and feeling smooth even hours after I've first put it on.
Now lets talk about the shampoos and conditioner. I got these before I cut off about 5+ inches off my hair because it was feeling really dry and dull. I wanted to try something that would put some life back into my hair!
Both the shampoo and conditioner are sulfate free. I always prefer my hair products to be sulfate free since that is a pretty harsh chemical. Hair products with sulfate can actually damage your hair and strip your hair color off quicker. The conditioner also includes many natural oils including argon oil. If you have ever used argon oil in your hair then you know it leaves it looking shiny and smooth!
Using both of these products together left my hair feeling nice and clean. All without damaging or drying it out even more! Tip: make sure you shake the shampoo well before each use.
If you are interested in finding out more about all the natural ingredients in their products, stop by their page at justnaturalskincare.com to learn about all the benefits.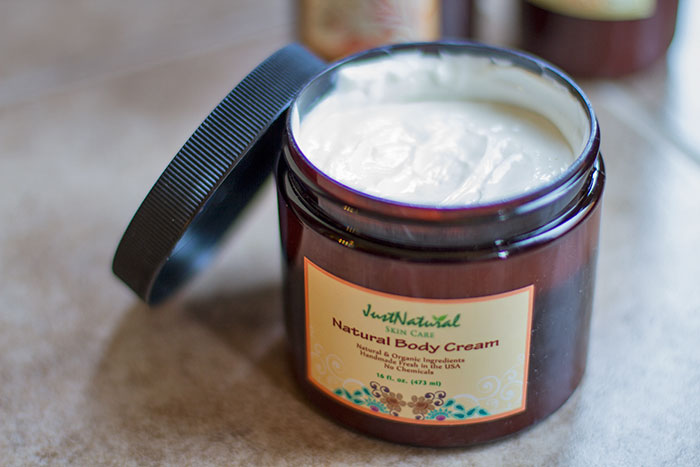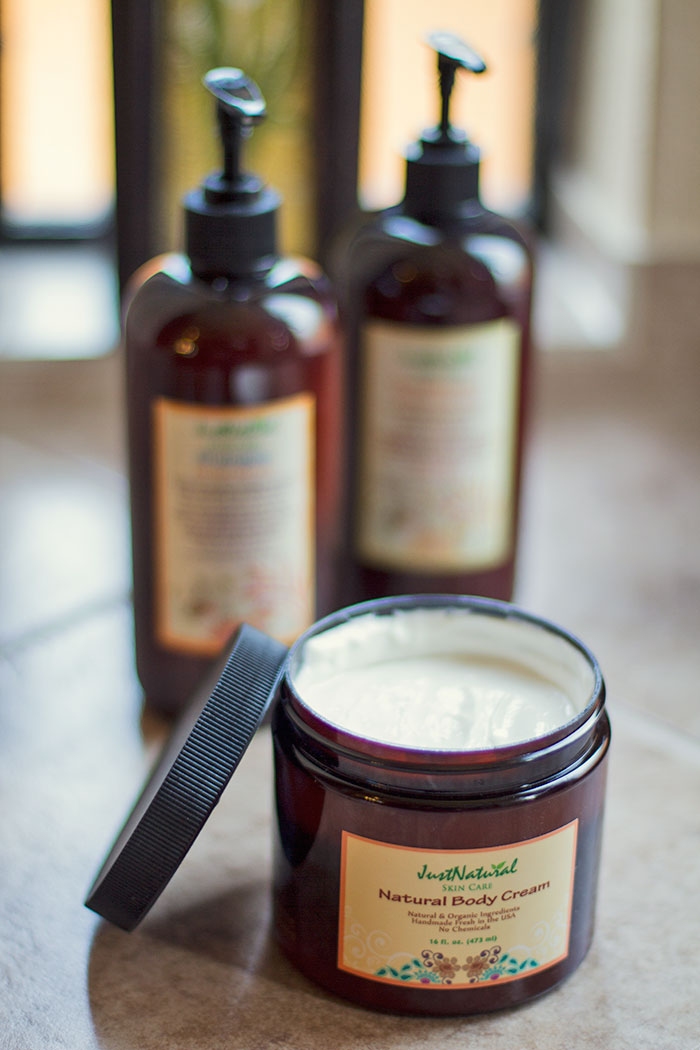 *This is not a sponsored post, I did however receive these products as a gift for review. All thoughts are my own