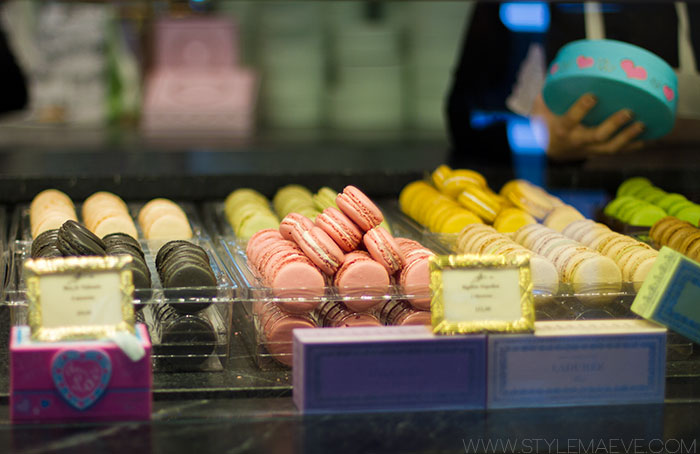 Here is a picture from my visit to Laduree in New York for your Friday. Now if only we had some actual macaroons to enjoy!
Here are some links to my latest article at Style United, and the link to my latest video.
– If you are ready to for start changing up your look for Spring, take a look at these 4 Big Beauty Trends for Spring
– A video along with tips from me on how to get Soft and Bouncy Curls
– Make up tricks to make your life a little easier, 5 Tips for Quick Makeup Fixes
– 6 Makeup Staples you Should Have in Your Bag, what are some of yours?
– Has winter taken a toll on your skin? Here's 5 Ways to Give Your Skin a Healthy Winter Glow