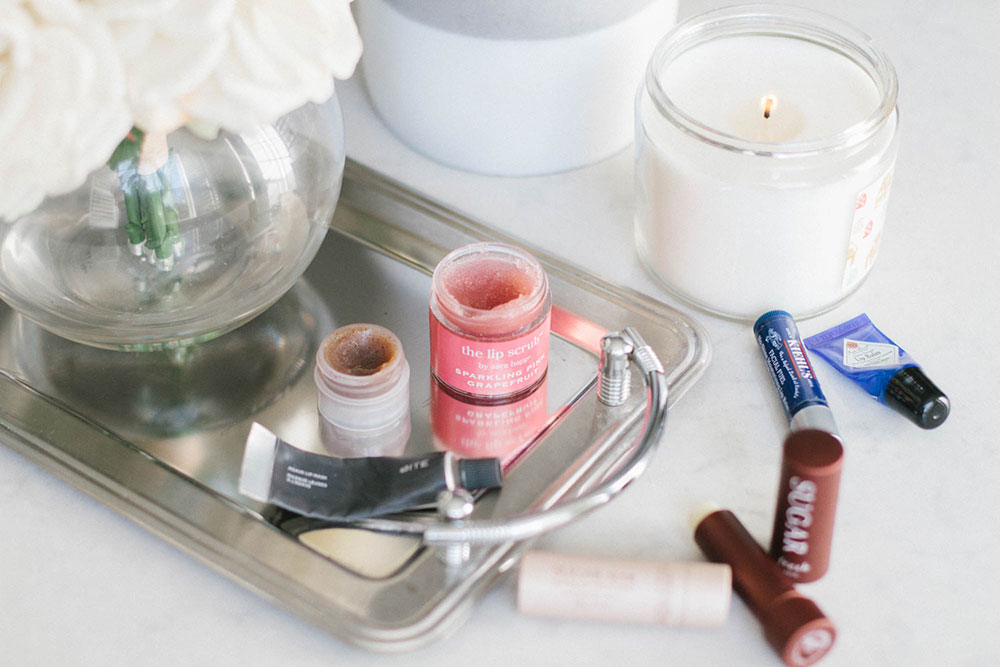 I don't know about you but once the cold weather comes along my lips take a turn for the worst. I normally have issues with dry lips but during the winter months, I have to make sure to take extra care.
As I have mentioned before, I use the Bite Beauty Agave Lip Mask nightly. They come in three different shades and two finishes but I prefer the original. It's very thick in consistency but doesn't feel sticky. This makes it comfortable enough to wear overnight. I also make sure to carry either the agave lip mask or the Fresh Beauty Sugar lip treatment when traveling. The good thing about the Sugar lip treatment is that you don't have to use your finger to apply it. It also come in different shades so you can add color to your lips while moisturizing at the same time.
When needed, I exfoliate my lips. It's necessary just as you exfoliate the skin to rid it of dry, dead skin cells. Not only does exfoliating your lips give them a healthier, smoother appearance but it helps your lip color last as well. I have a couple lip scrubs that I currently use, the Fresh Sugar polish and Sara Happ's lip scrub. The Sara Happ lip scrubs come in a variety of "flavors" including a Sprinkles cupcake red velvet!
Here are some lip balms and scrubs I recommend to keep your lips feeling soft and looking healthy during theses upcoming cold months. Be sure to be consistent in apply the treatments and exfoliating at least 2-3 times a week. Also, be sure to carry it in your bag when traveling this season!