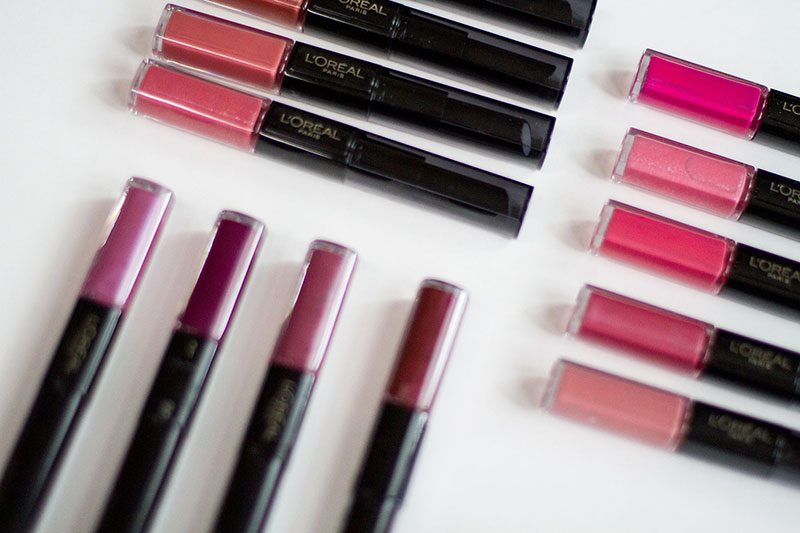 A few weeks ago I received these L'oreal Infallible Pro Last lip color lip glosses and I have finally gotten around to doing some swatches!
Before we get to the swatches, here are a few of my thoughts on this product:
– They are super long lasting: They claim to last up to 24 hours long, and while I did not have them on my lips for that long… they were definitely long lasting! I actually did a couple swatches on my hand when I first got them and those swatches literally lasted over 24 hours, even with washing my hands multiple times throughout the day.
– They can be drying on the lips: Since they are super long lasting they do feel a little dry on your lips. The good thing is that it comes with a balm at the other end to help put back some of that moisture and to seal in the color. Once you let the lip color set and apply the balm, you wont have any drying issues.
– For me, the applicator is a bit too long: I prefer the shorter applicators that NYX, or oMAC, uses for their glosses. I find that I have to move, or hold, the gloss wand in different angles to get the product on my lips correctly, but that's just personal preference.
The L'oreal Infallible pro last lip color retails for $12.99.
There are 24 colors available, but I only have 22 to show so I hope this helps!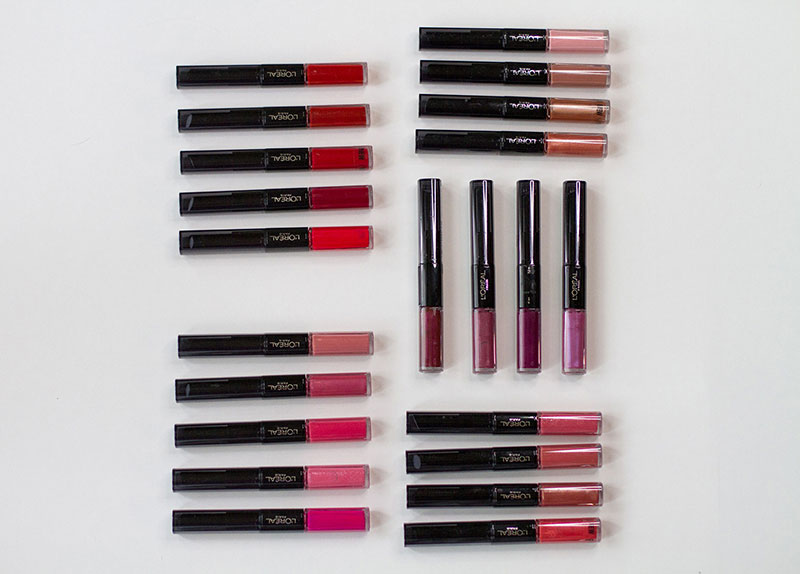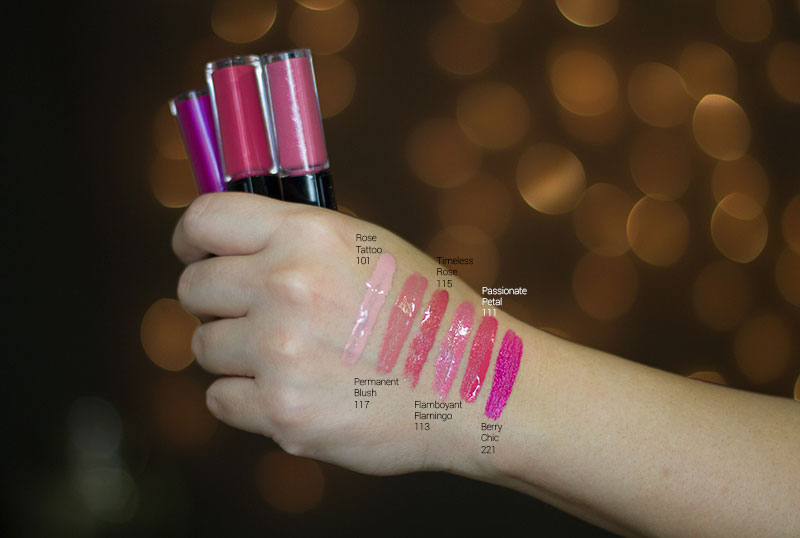 This first set of colors are more pink toned, which are some of my favorites.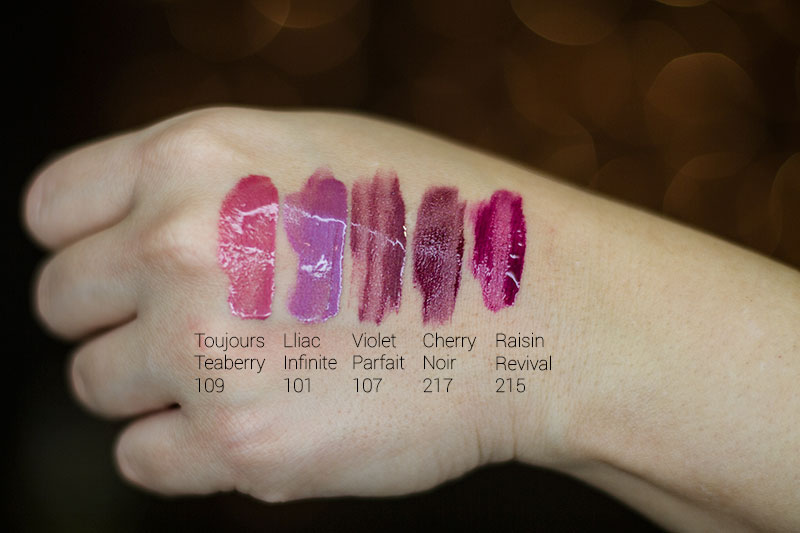 This second set of swatches is more in the berry family. I like mixing Raisin Revival, and Cherry Noir.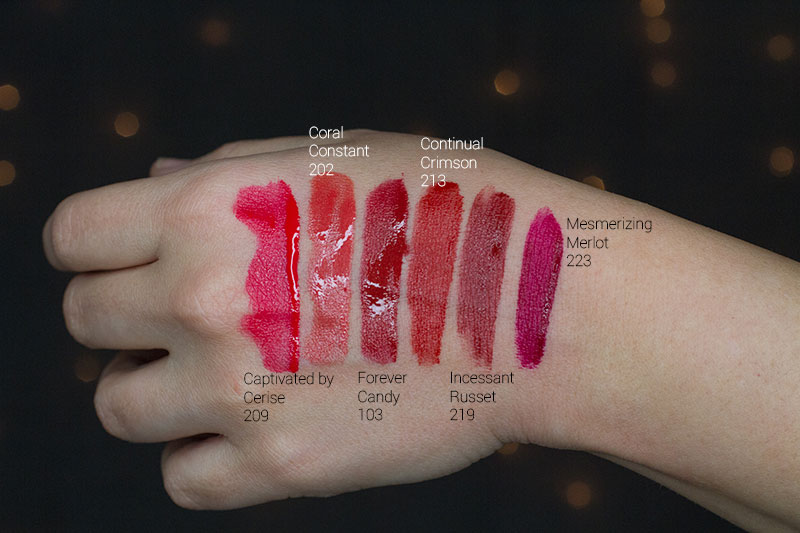 Up next are the reds and corals (except for Mesmerizing Merlot).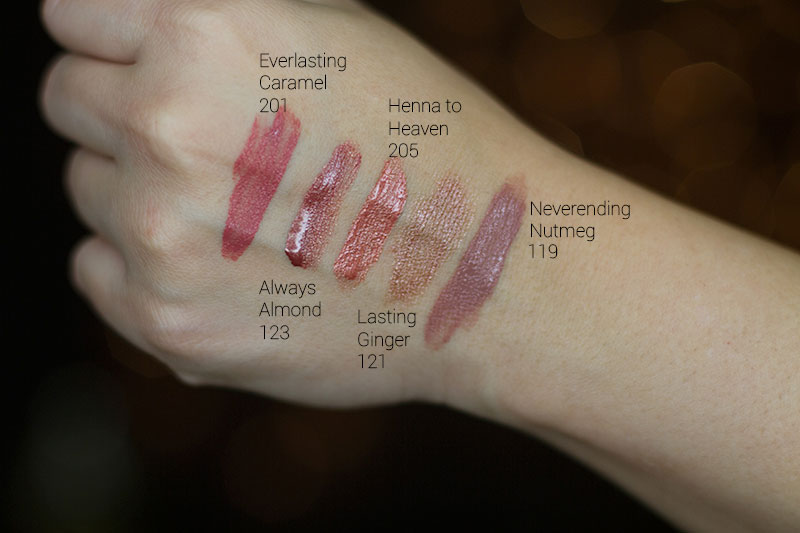 And last we have the nudes, and warm gold tones. The three swatches in the middle have almost a metallic finish to them, which is big upcoming trend in lip colors.