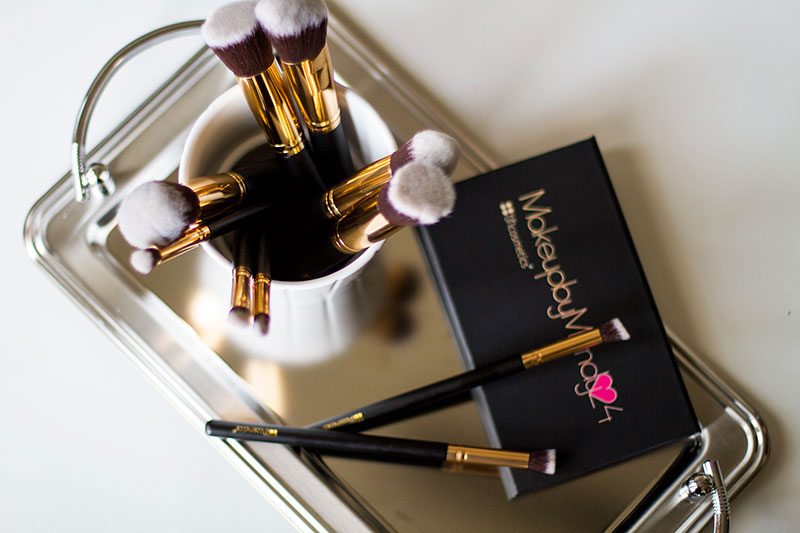 One of the latest's shadow palettes I've been playing around with recently is the MakeupbyMandy24 BH Cosmetics Palette. It's one of their most recent palettes and is in collaboration with Amanda Steel, a YouTube beauty guru who is also known as MakeupbyMandy24. The palette comes with an eye liner and 6 shadows, which range from beige, to brown, to black; a nice neutral color range to take you from a natural day look, to a sultry smokey eye at night. There are also 3 matte colors, and 3 shimmer shadows for when you are wanting to add a little bit of sparkle to your look. Just like all the other BH Cosmetics eye shadows I have tried before, these are also nicely pigmented and stay put for hours.
The MakupbyMandy24 BH Cosmetics Palette retails for $11.95 on bhcosmetics.com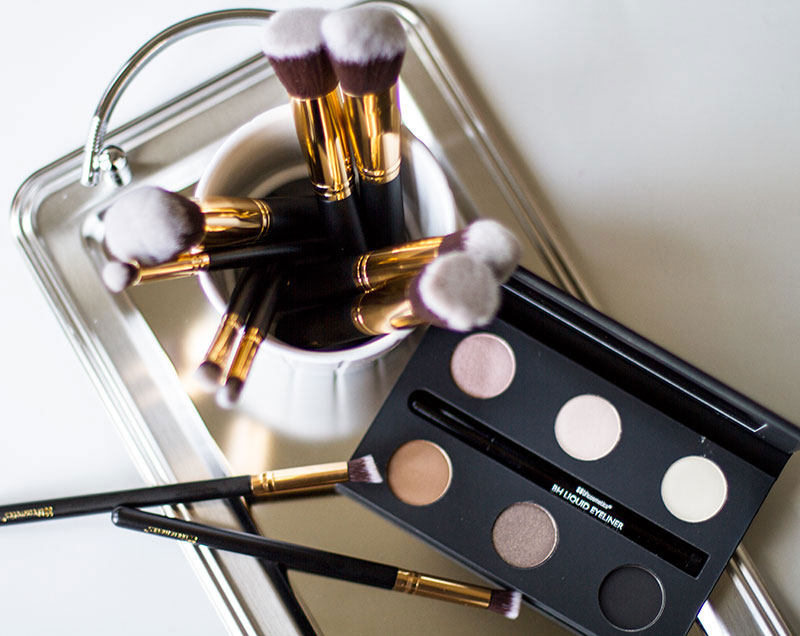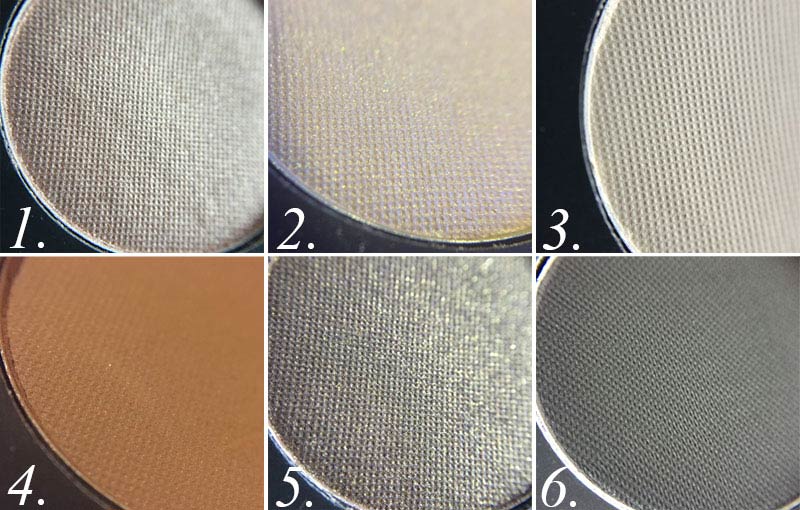 A close up look at the shadows in the palette so you can see the The colors aren't named so I have numbered them starting from the top left, moving right.
1. A rosy, champagne shade with shimmers in pink, gold, and silver. Looks much pinker in person than in the picture, but appears as a very light shimmery pink on your lid.
2. A shimmery cream- this one is very similar to shade #3, but with a slight pink tint to it and gold specs of shimmer.
3. A matte cream – This one works nicely underneath the brow bone, or as the base of a natural, simple, look.
4. A matte, medium brown shade. This color was a little more versatile since you can build it up from a light brown, to a deeper shade by packing more of the shadow to your lid.
5. A very dark brown with copper shimmer (can appear a bit green at times). Goes on lightly using a dry brush, but for a more intense look try wetting your brush a bit and then dipping it into your shadow. This will allow it to pick up more of the shadow giving you a darker shadow color, as well as helping the shimmers stick. Tip: pat the shadow onto your lid to help the shimmer stick.
6. Matte Black. Just your basic, must have, black matte. Aside from using it on my lids, I like to run it underneath my lower lash line instead of a pencil liner for a softer look.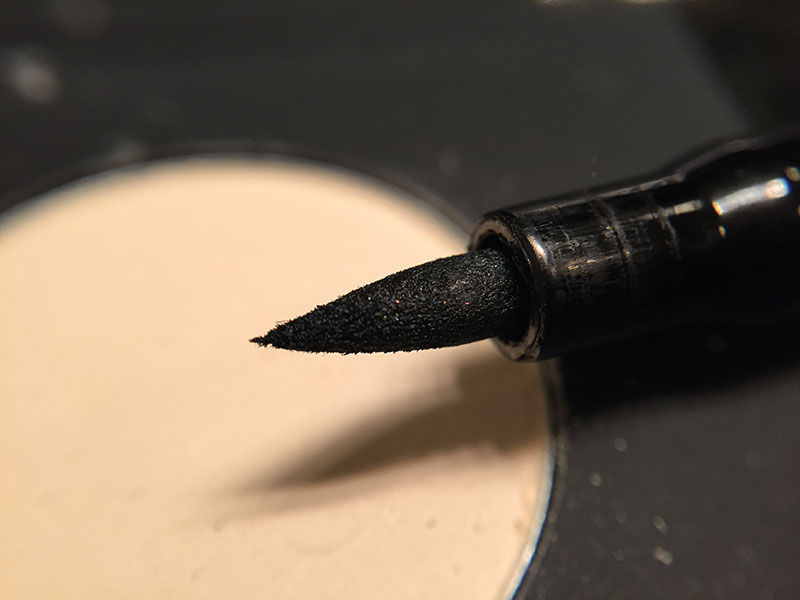 I was really surprised with this eye liner! I am not really a fan of these felt tip liquid liners and was prepared to not be a fan of this one, but as soon as I tried it on I was completely surprised. Every other felt tip liner that I have tried is bendable, which is why I don't like it. The flimsiness of the tips don't make it easy for me to get a clean, straight line. This one on the other hand, didn't bend making it easy to have control of the pen, and get the line where you want it. It really was like drawing a line on your lid with a marker as you would on paper.
The liner is also sold separately for only $3.95.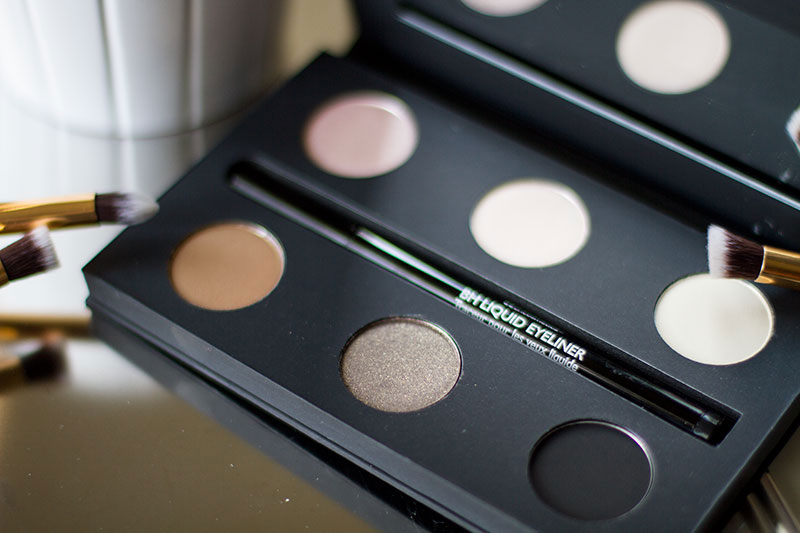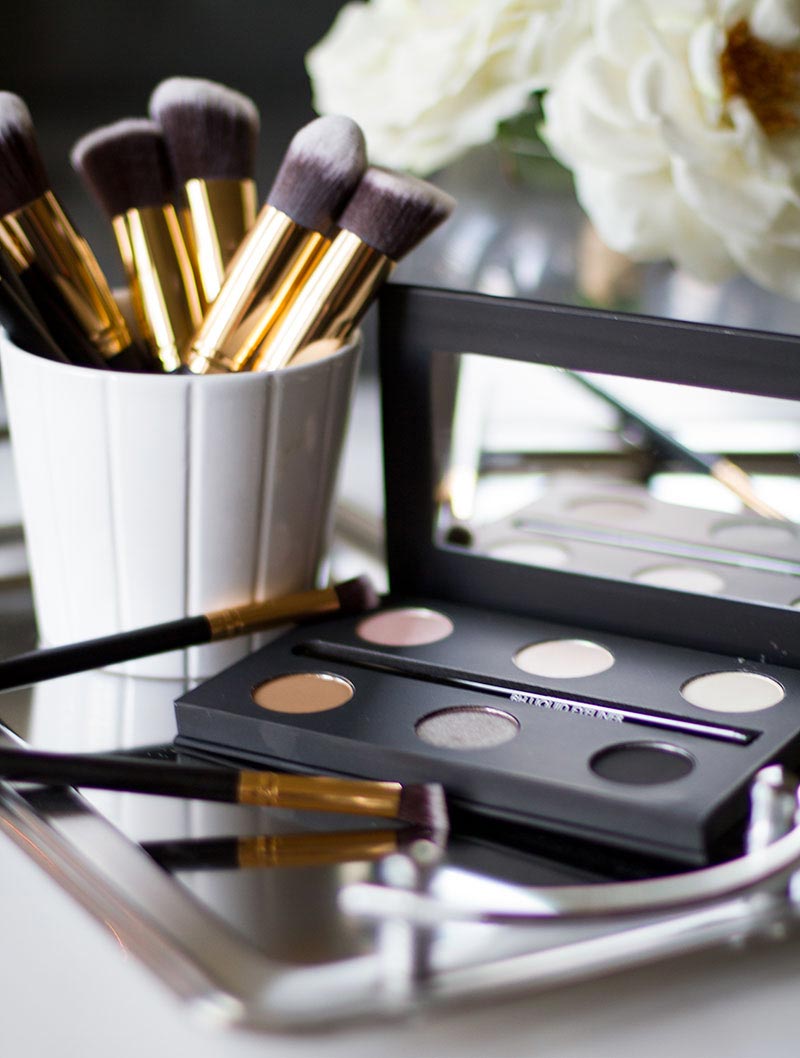 All products pictured and mentioned:
MakeupbyMandy24 Eye Palette $11.95
10 Piece Sculpt and Blend Brush Set $21.95
Here is a smokey eye tutorial using the makeupbymandy24 bh cosmetics palette!