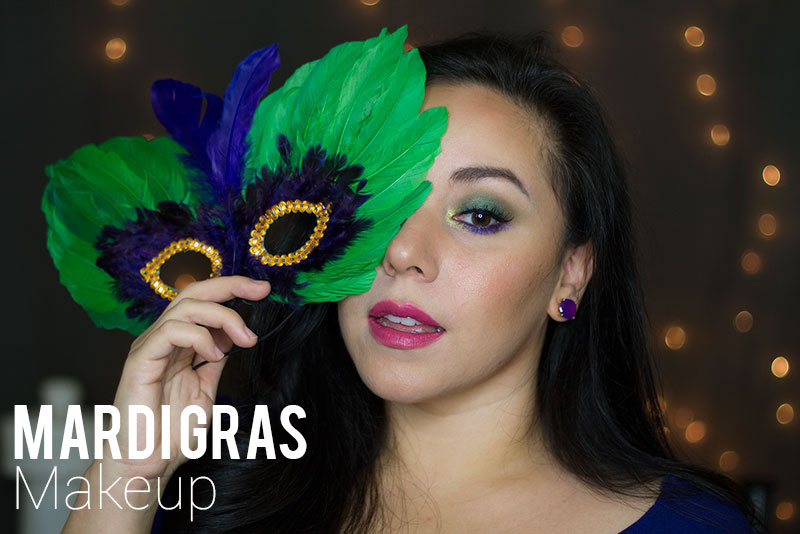 In honor of Mardi Gras, which is today, I decided to do a Mardi Gras inspired eye look using the classic colors of green, purple, and gold. Mardi Gras is a big celebration, so I went with brighter shimmery colors as opposed to mattes, to make the look stand out.
Here is a step by step look at how to get this Mardi Gras makeup look:
– I started off by applying a nude color to the crease as a transition color.
– I followed that up by applying a dark green shadow on the crease. You can use any green you have that is closest to the classic Mardi Gras color.
– I then applied a lighter, shimmery, green, on the center of my lid and made sure to blend in to the darker green.
– Using an eye liner, I added a gold color to the inner corner of the eye and blended it both to the upper and lower lid.
– Apply a purple shadow to the lower lash line.
– Finish off the look with mascara, or false lashes if you prefer.
Products used:
Green and purple colors are from Mac shadows and pigments
Gold is Urban Decay 24/7 Eye Pencil in Goldmine