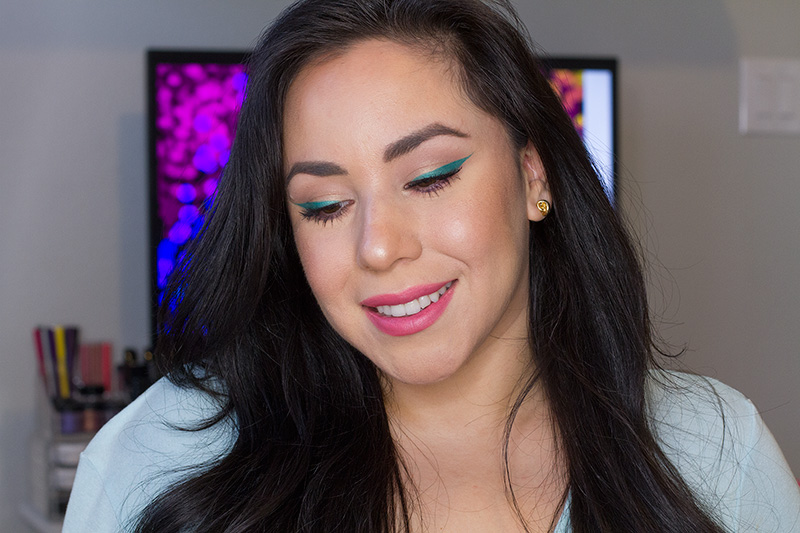 Spring is just days away so I got a start on my first, full face, spring makeup tutorial.
I think colored eye liner is such a nice look for spring… It's a great way to to add color to your look without getting heavy with the eye shadow. I did a bold green liner with a touch of gold shadow to go along with the cheek highlight to give a healthy glow. I went with just a bronzer on the cheeks instead of a full contour for a more natural look.
To see the full faced tutorial on this spring makeup look just watch the video below!