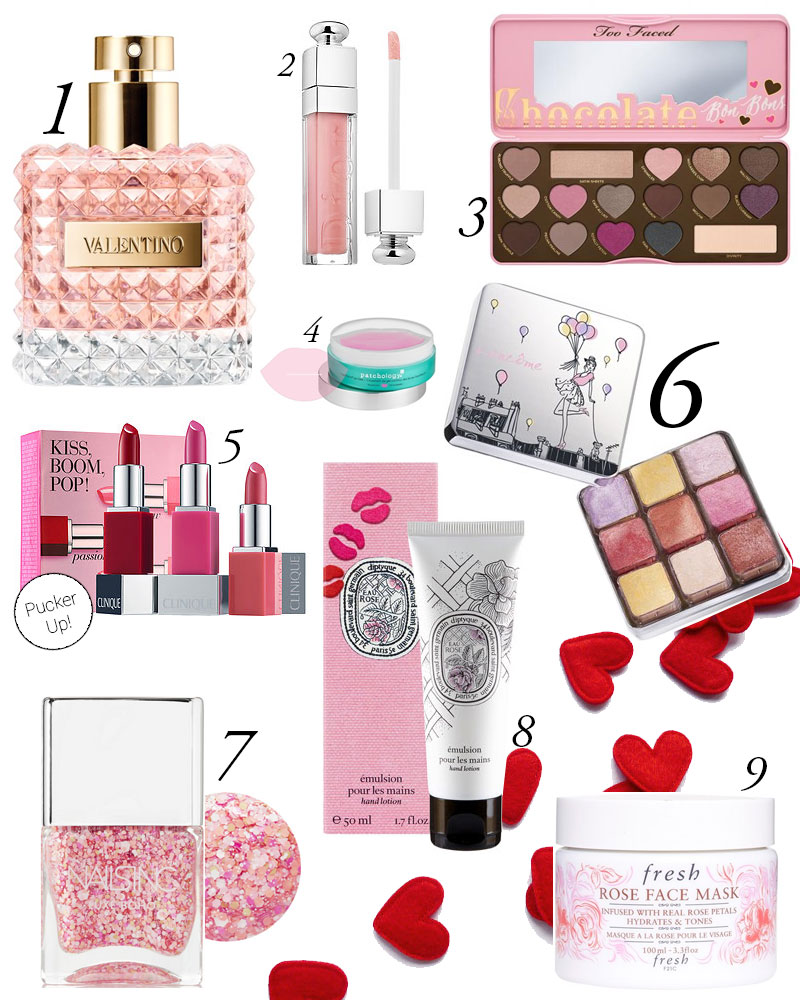 Happy February! With Valentine's Day just around the corner, it's difficult not to notice all the pretty new beauty products out that fit the theme perfectly. If you are anything like me… pretty packaging makes already good products just a little bit better! Take these Too Faced, Chocolate, eye shadows with the cute little heart shaped pans.
1. Valentino Donna Fragrance 2. Dior Lip Plumper 3. Too Faced Chocolate Bon Bons
4. Flashpatch Lip Gels 5. Clinique Lipstick Set 6. Lancome Shimmer Cube
7. Nail Polish 8. Diptyque Rose Water Lotion 9. Fresh Rose Face Mask
On another note, how are your new years goals/resolutions going? I am still on track with exercising and actually plan on incorporating another workout to go along with my Peloton bike. I was thinking of doing the 30 day shred again. Last time I did it I lost quite a bit of inches so I know it has worked for me before. The goal for this month is to focus on my food choices during the weekends. I am so good during the week but when the weekend comes I can slip up a little. If you have any at home work out suggestions let me know!
Valentine's Day Beauty