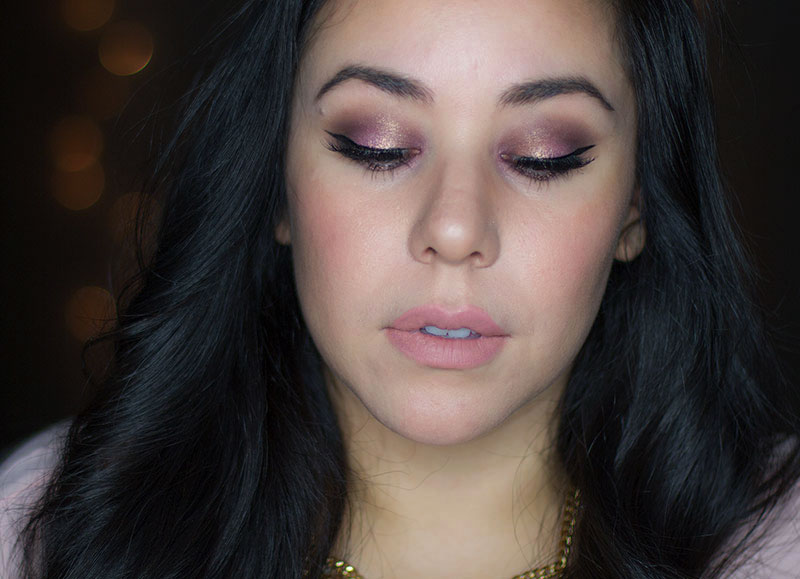 Last week I shared a Valentines Day Makeup look that was a smokey eye with light pink lips and cheeks. This week I decided to use a little more pink on the eyes, since that is the color of this day. I used a Rose pigment by MAC which has little gold and copper flecks that reflect the light.
Products Used:
Mac Pigment in the color Rose
Lorac eye shadow in Espresso
Kat Von D Tattoo Liner
Ardell Lashes in 120 Demi
Step 1: Apply Espresso on the outer corner, and the inner corner, of the lids using a blending brush to give it a smoothed out finish.
Step 2: Using a flat wet brush, pat the Rose pigment to the center of the lid.
Step 3: Line Lids.
Step 4: Apply Espresso on the lower lash line.
Step 5: Lightly apply the Rose pigment on the lower, inner corner, of lash line as well as on the center of the lower lash line.
Step 6: Apply mascara, and lashes.