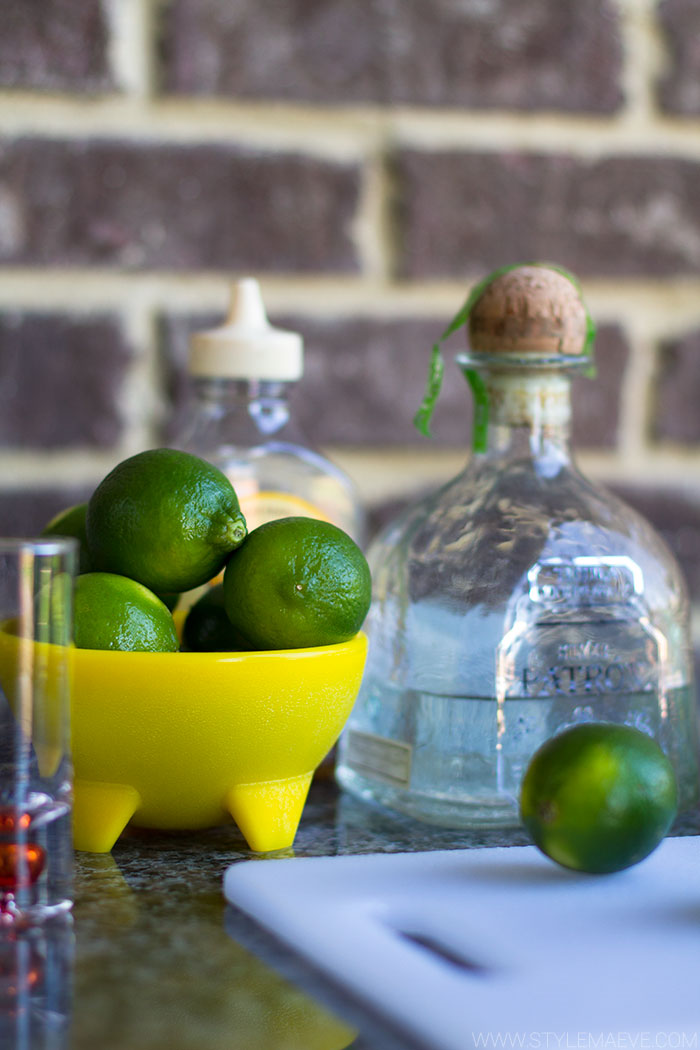 With it being May 5th, also known as Cinco de Mayo, I thought I would share with you my favorite margarita recipe. I love this margarita recipe because it is fresh! No artificial mixers, just fresh lime juice. I've also taken this basic recipe and added a little different flavor like orange liquor, or fresh blood orange juice (which was delicious!), but for today here is the basic recipe.
1 Margarita:
Juice of 3 Limes
.5 – 1 oz Light Agave
2 oz Tequila
Ice
Kosher Salt for Rim of Glass
Pour the agave, tequila, and lime juice in a shaker filled with ice. Lightly shake until chilled. With a quarter slice of lime, wet the rim of the glass. Dip the rim of the glass into a saucer, or cocktail rimmer, of kosher salt. Now, pour your margarita into the glass and enjoy!
What's your favorite type of margarita? Are you a classic or do you like to mix it up with different flavors?
These adorable cookies are from Ooh la la Sweets Bakery. They added the perfect touch to our little fiesta!