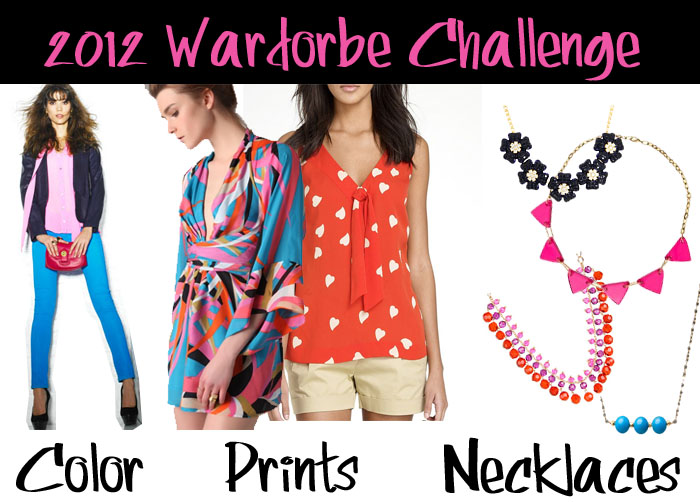 I have set up a wardrobe challenge this year to help me get out of my comfort zone. If you walk into my closet you will pretty much find everything black or grey. I do have some color, but black is definitely my go to color. Which is strange since when I was a kid I was all about the neon colors, I guess it was that California sun that made me like color.
So Challenge #1 is to add more color to my wardrobe. Don't be afraid of color!
Patterson Flemming Tie Neck Blouse, Theory Leather Blazer, Bleu Lab Reversible Denim
Challenge #2 add more prints. Summer is a perfect time for pretty prints, especially when lounging out by the pool.
Issa Tahiti Kimono Dress, Tory Burch Jaquetta Top
Challenge #3, accessorize with necklaces. I pretty much never wear a necklace! My accessory of choice are bracelets and rings, so this year I think I will try changing it up and give my neck a little love.
Kate Spade Carroll Gardens Necklace, ASOS Spike Collar Necklace,
Kate Spade One Avenue Necklace, gorjana Monaco Strand Necklace