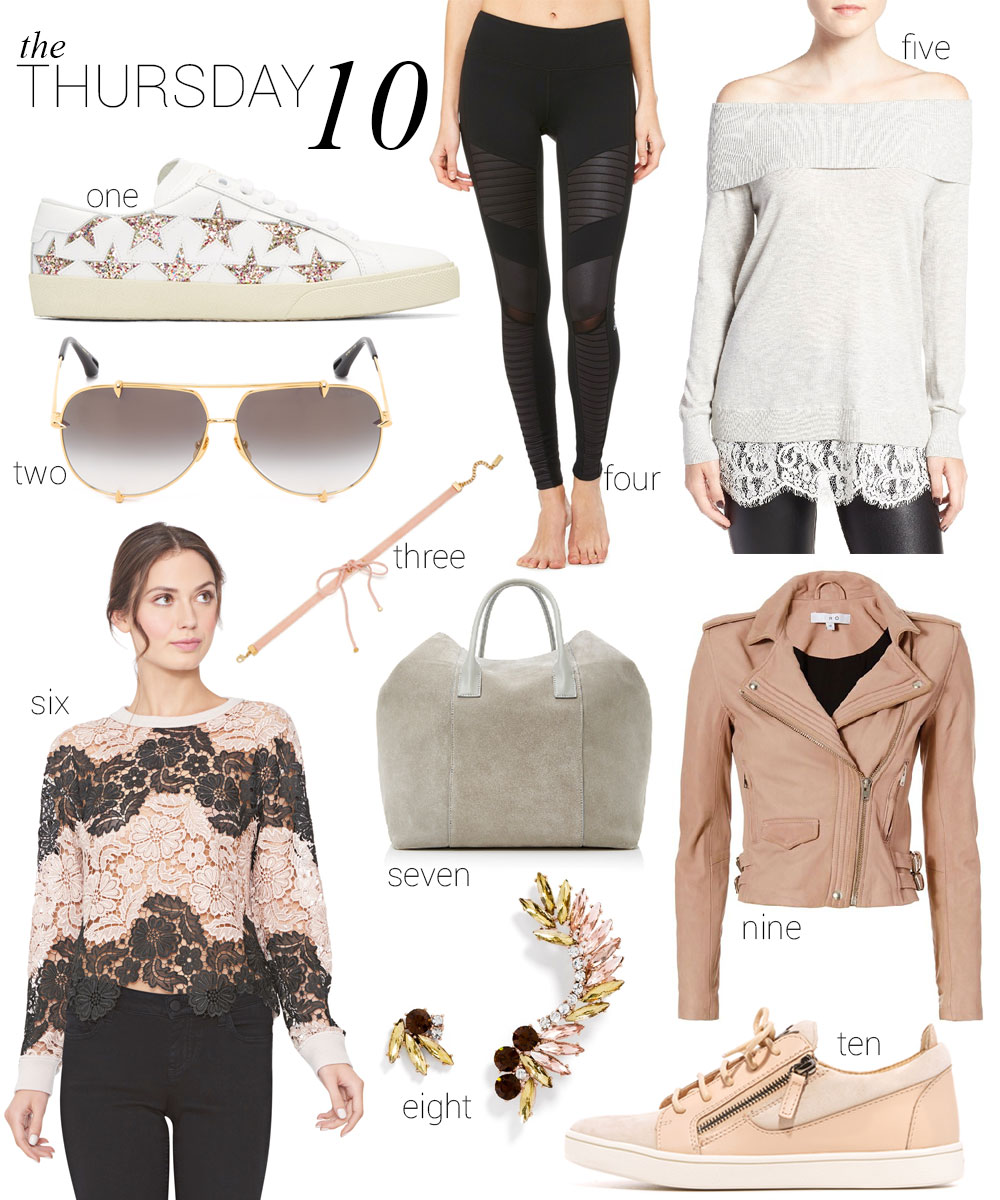 I've been eyeing these Alo moto
leggings
for quite some time now. I normally wear cropped leggings to work out but maybe now with the cooler weather I'll try the full length legging. I could always wear them when I go ice skating but I would have to see how thick they are. Normally I wear
these
(which are pretty thick) when I skate. Of course, I could always just use them as leisure wear!
I ordered a couple items this week and one of them was this off the shoulder sweater. I also ordered this black one but I really love the lace detail in the grey one!
Another Item I added to my cart was a pair of Ray Ban aviators. The Quay aviators I had broke so it was time to get a new pair. I went with the Ray Bans because even though they were a higher price point, the quality is much better. I really like these DITA aviators, but I'm just too careless with my sunglasses!
one | two | three | four | five | six | seven | eight | nine | ten