This problem might seem familiar to you. You have all this fabulous jewelry but then you forget what you have when you are getting ready, so you just end up wearing the same pieces all the time. Usually this is because you don't really have a place to store it properly. When you just have your jewelry in drawers or boxes, it is hard to see everything that you have and you can easily forget about that great necklace or bracelet you have. Not to mention they will just end up a tangled mess.
I got together with my sister to organize her jewelry and we were able to showcase many of her favorites. What we did was display everything out in the open, while still incorporating it into her existing decor. It didn't take up much room either, just a corner in her bedroom.
As the stand for the bigger necklaces and bracelets, we used a simple table and covered it with a black table cloth and hung them on an acrylic jewelry hanger. We displayed the rings and earrings on her dresser (next to the round table). She had a couple of pretty pink boxes and used those as a stand for the rings. The earrings are hanging on an acrylic earring display so that those can easily be seen as well.
TIP: If you can't showcase everything, make sure you rotate monthly or seasonally to make sure you are getting use of all your pieces.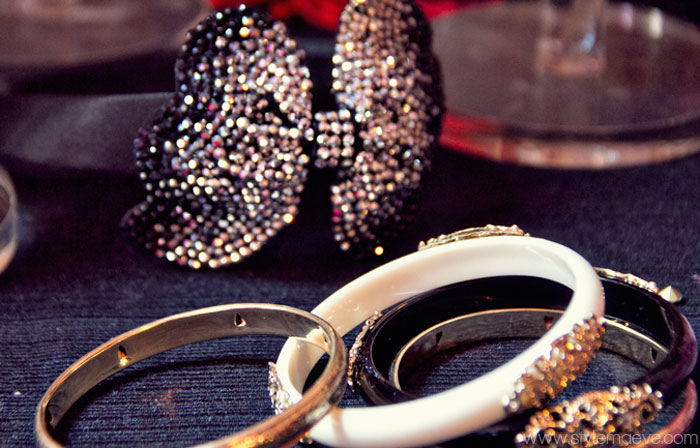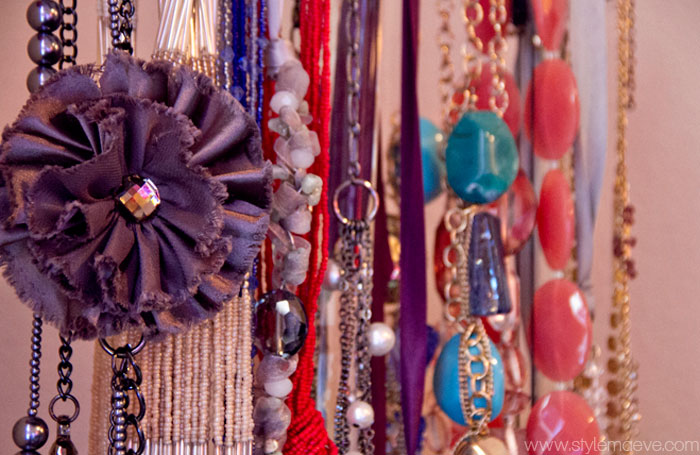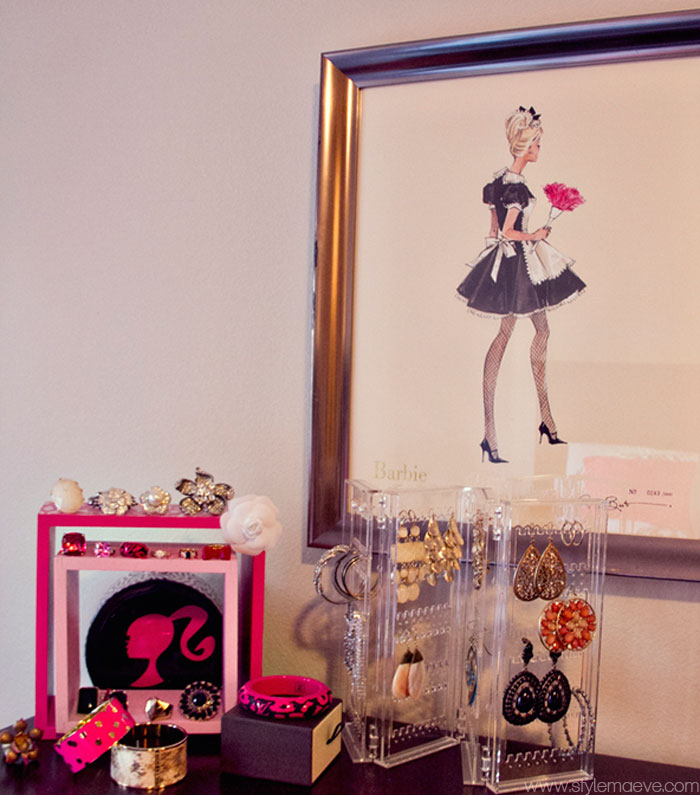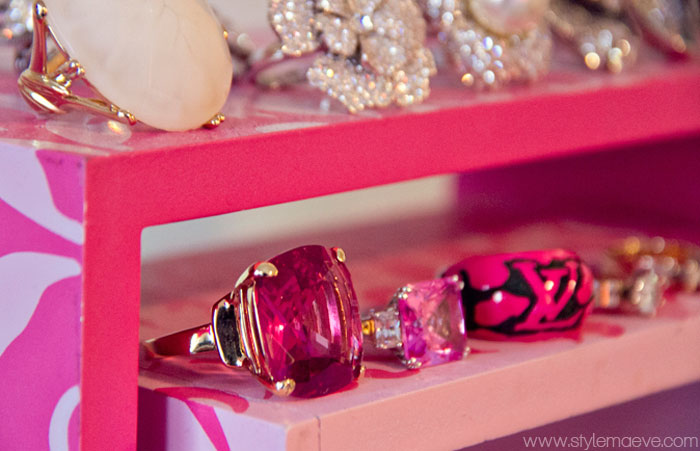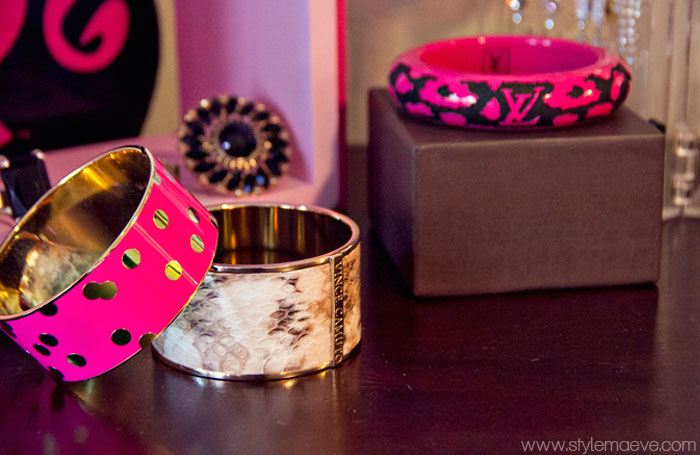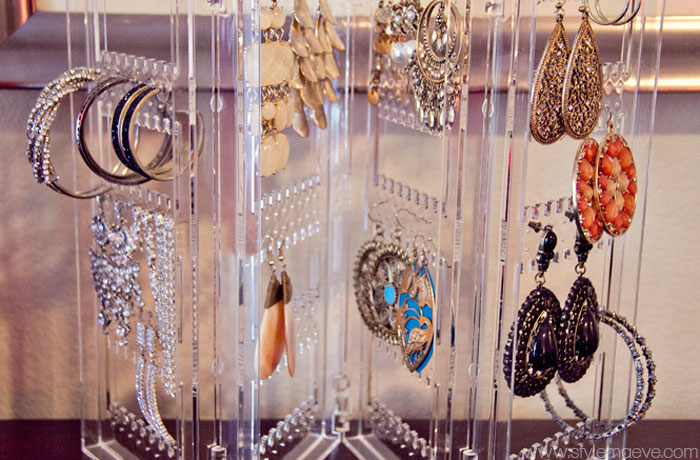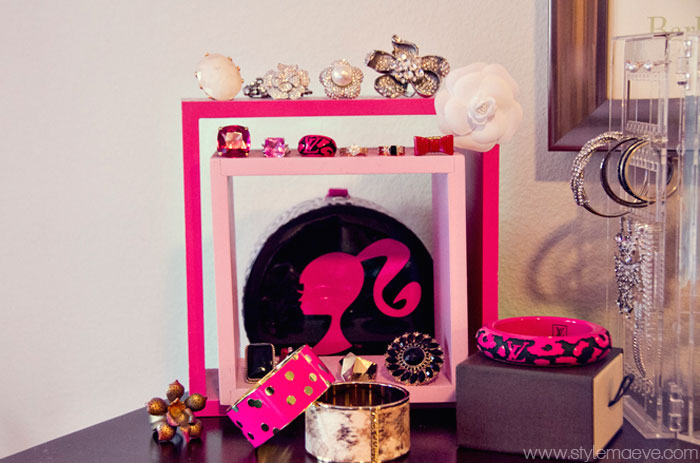 * This post is in participation with Daily Buzz Style 9X9 Challenge