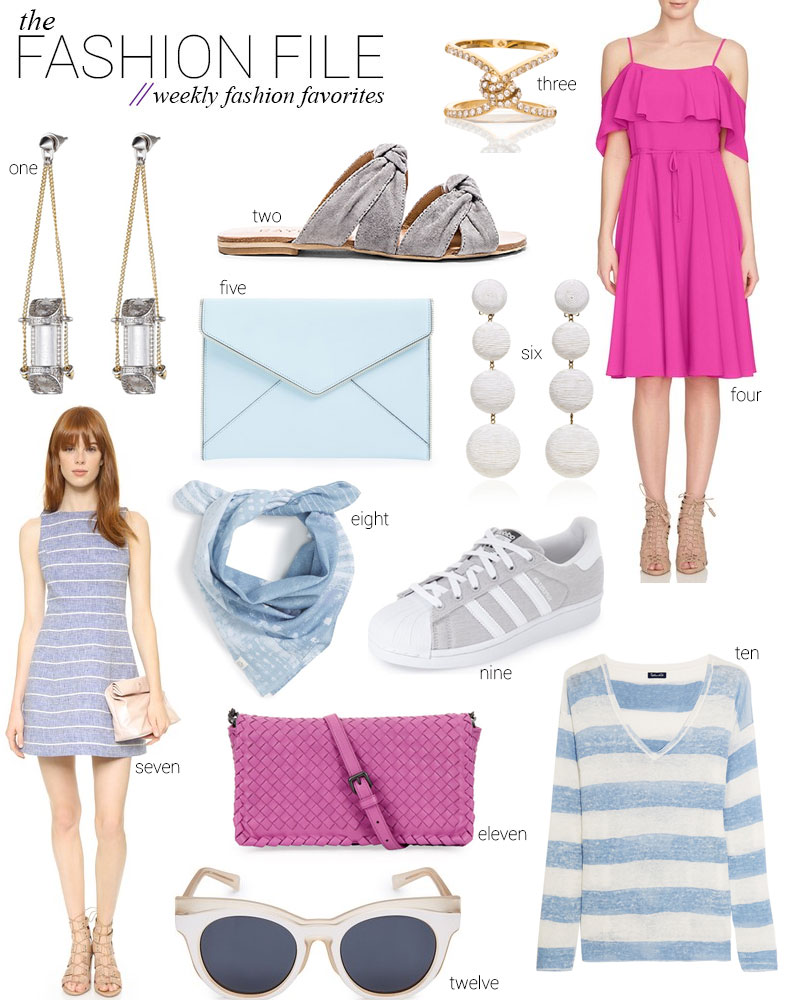 Now that we are into the month of May, I am trying to stay away from all the black I've been wearing and opt for lighter, springier, colors. When I'm trying to avoid black I tend to gravitate towards grey. It looks great with basically every color and keeps me in my comfort zone.
– With chokers being a hot trend right now, another thing you can do is get a short bandana and tie it around your neck!
– Speaking of color… how cute is that off the shoulder pink dress? It's perfect for spring weddings. If you are on the lookout for more off the shoulder tops or dresses make sure you check out this post for 20 off the shoulder styles.
– You know I love my casual sneakers, and these adidas super star sneaker caught my eye with the light grey fabric. Pair them with a comfy pair of jeans and a cute tee for a casual daytime look.
one | two | three | four | five | six | seven | eight | nine | ten | eleven | twelve