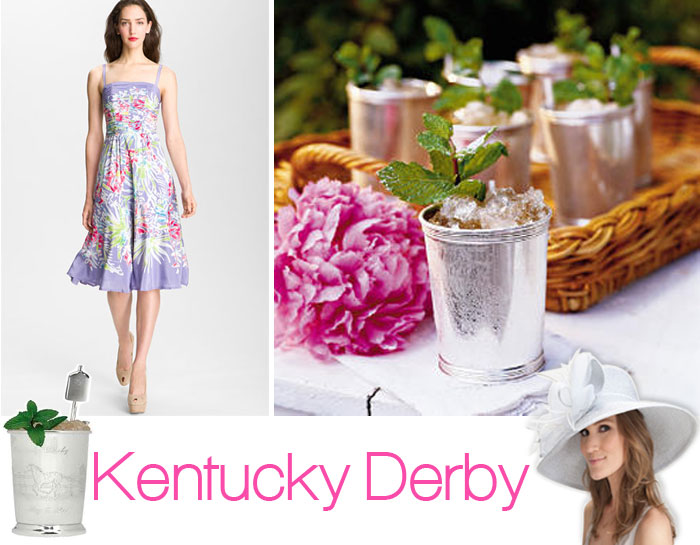 A couple of things going on this weekend that you may be celebrating, one of them being the Kentucky Derby. Besides the main event, the Kentucky Derby is also known for floral dresses, big hats and their traditional Mint Julep cocktail. So for those of you that want to take part in all the Kentucky Derby fun at home, here is a Mint Julep recipe from Southern Living Magazine.
Ingredients
3 fresh mint leaves
1 tablespoon Mint Simple Syrup
Crushed ice
1 1/2 to 2 tablespoons (1 ounce) bourbon
1 (4-inch) cocktail straw or coffee stirrer
1 fresh mint sprig
Powdered sugar (optional)
Preparation
Place mint leaves and Mint Simple Syrup in a chilled julep cup. Gently press leaves against cup with back of spoon to release flavors. Pack cup tightly with crushed ice; pour bourbon over ice. Insert straw, place mint sprig directly next to straw, and serve immediately. Sprinkle with powdered sugar, if desired.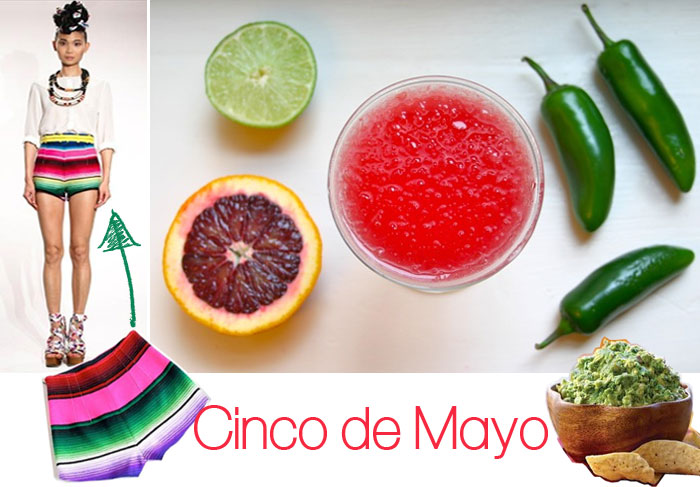 Cinco de Mayo is another day people will be celebrating this weekend and it's all about the margaritas and mexican food. Instead of your basic margarita why not try this Blood Orange Jalapeno Margarita to give your day a little extra kick. (Shorts:
Mara Hoffman Mexican Shorts
)
Ingredients
1 1/2 ounces Tequila Don Julio Blanco
1 ounce blood orange puree
1 jalapeño, muddled
Splash of lime juice
Splash of agave syrup
In a Boston shaker, muddle jalapeño. Add Don Julio Blanco, orange puree, lime juice and agave syrup to cocktail shaker and fill with ice. Shake well. Strain into a margarita glass over ice.