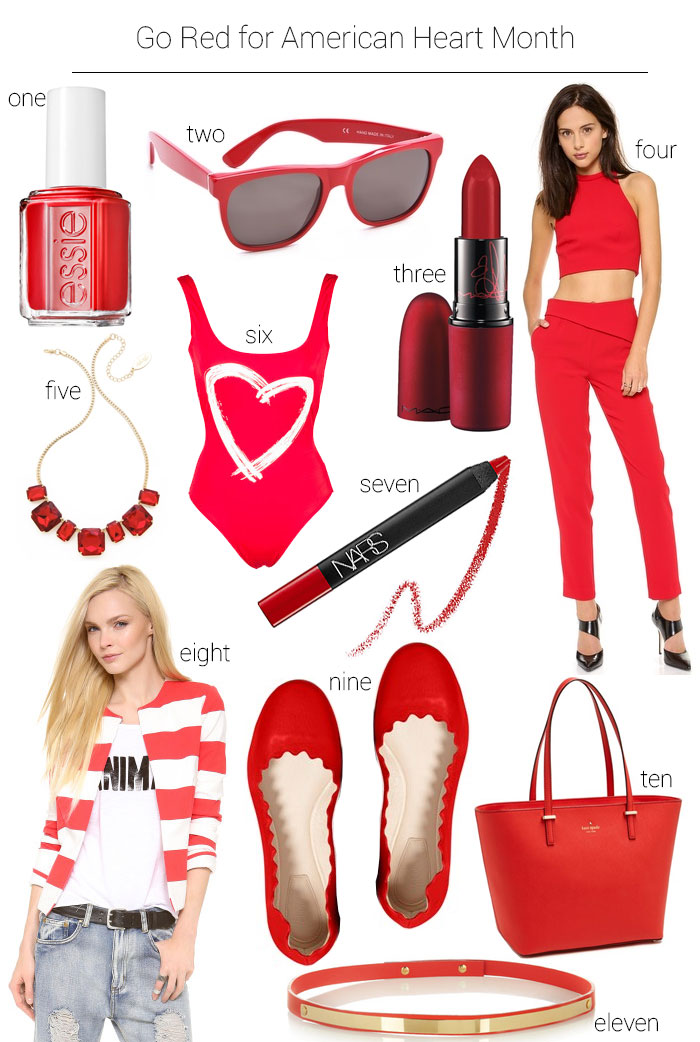 February is all about the heart, not jut because of Valentine's Day, but because it is also American Heart Month. The American Heart Association has selected this month to help bring awareness to heart disease, the number 1 killer of women in the U.S, and on February 7th it is national wear red day. Make sure to stop by the Go Red for Women website to see how you can help!
Another way you can donate and help the American Heart Association is by shopping at Macy's! Starting February 5th, if you wear Red you can 20% anything you buy.
So, we got inspired and wanted to find some fun red pieces to wear.
one | two | three | four | five | six | seven | eight | nine | ten | eleven