I have been pretty into white and black lately, obvious by my last outfit post with the white blouse and black trim, understandable though since this contrasting color combo is trending big this spring. This white blazer with black trim lapel is great and pretty versatile, I wore it on new years eve with black pants for dressier evening look. This time I dressed it down, with a pair of distressed crop denim and black silk tank, for an event at Neiman Marcus to meet designer Charlotte Olympia and to see her new Birthday Shoes collection.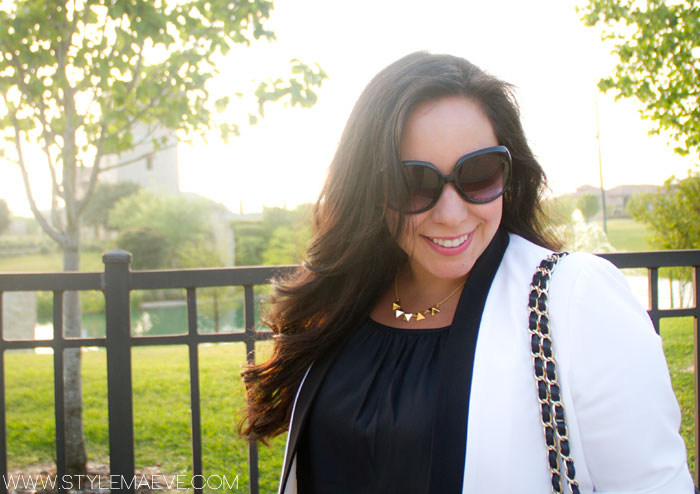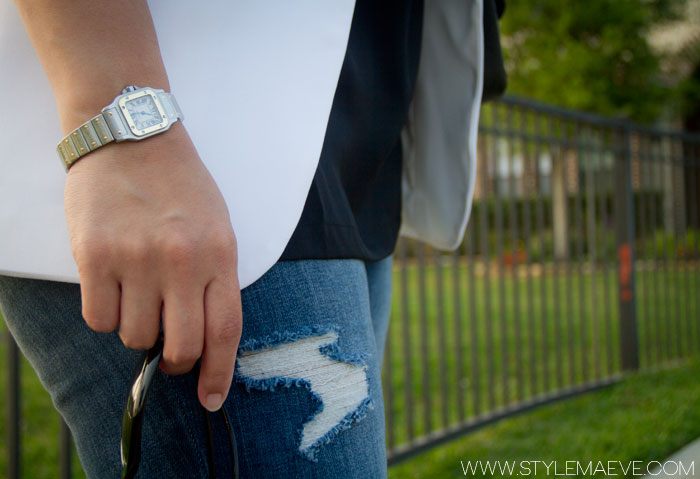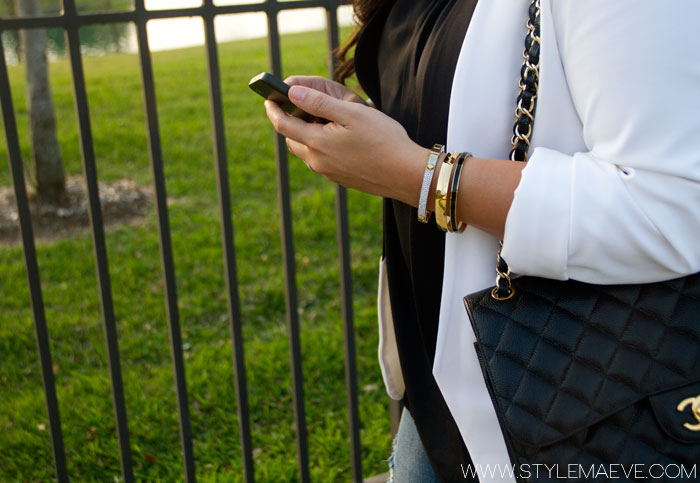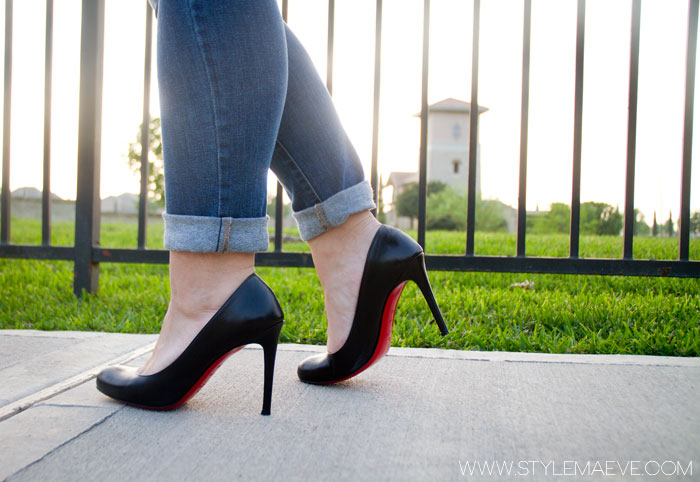 Bar iii Blazer with Contrast Lapel | Loft Halter Neck Swing Tank | Nordstrom BP Sunglasses
Else Distressed Cropped Denim | Christian Louboutin Simple Pump | Kate Spade Locked in a Row Necklace
Kate Spade Idiom Bangle | Kate Spade Mini Bangle | Michael Kors Hinge Bangle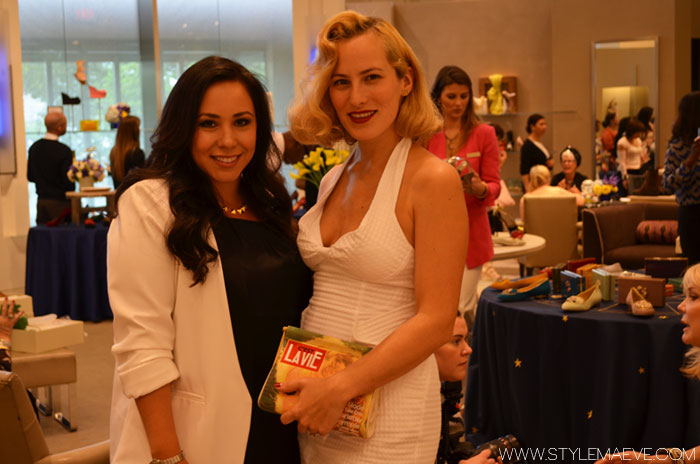 Stop by my facebook page to see more pictures from the event with Charlotte Olympia!