Save the date, next week I will be co-hosting a Poshmark party at Hotel Zaza in Dallas on Wednesday the 14th!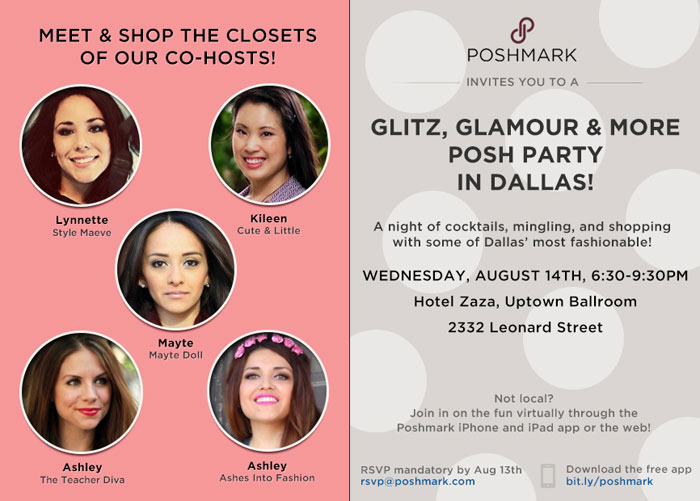 If you haven't heard about Poshmark, "Poshmark is a free iPhone app that allows women from across the country to shop each other's closets (think of it as Instagram + eBay, but much simpler and social!)." So basically, if there is anything in your closet that you don't need anymore just snap a picture of it on your phone, upload it to the poshmark app, set your price, and it's up for sale! Take a look at my "closet". If you haven't joined yet, download the app or signup online and enter the code HVHXE for a $5 credit!
They also throw themed shopping parties, also known as Posh Parties, like the one I will be co-hosting next week. The great thing about these parties is that you can participate from wherever you are because they are also held within the Poshmark app and on the web.
So if you are in Dallas come hang out with me and the other 4 co-host for a night of cocktails, and mingling with other ladies that love fashion, and shopping!