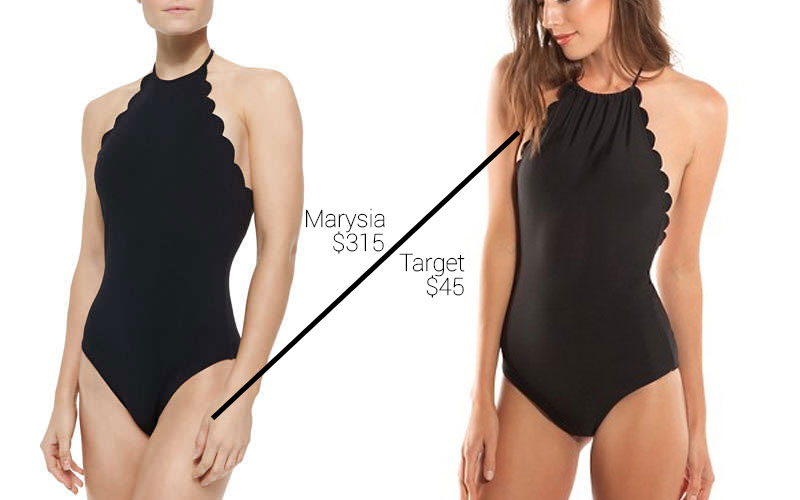 I've been seeing quite a bit of this Marysia scalloped swimsuit around ever since the temperatures started to warm up this spring. The suit, that comes in different cuts like a one-piece, and a bikini, caught my eye thanks to the cute scalloped trim (I love this bandeau style). Unfortunately though, the price is a little steep for what I would want to spend on a swimsuit. I prefer to spend a little less and be able to buy a couple more suits!
While searching around the web for this summer swimsuits post, I actually found a very similar style to this but for much, much, less! It's from Target and it retails for $45 (also comes in hot pink). There is also this halter version that is equally as cute!
Like I said, I personally don't mind spending less on swimsuits since I basically use them for lounging by the pool or just floating around the water once I get too hot. Of course if I were to use it for something like doing laps around a pool, or anything more active like that then I would definitely want to make sure I have a nice, supportive, fabric and fit. But for lounging, this will do!