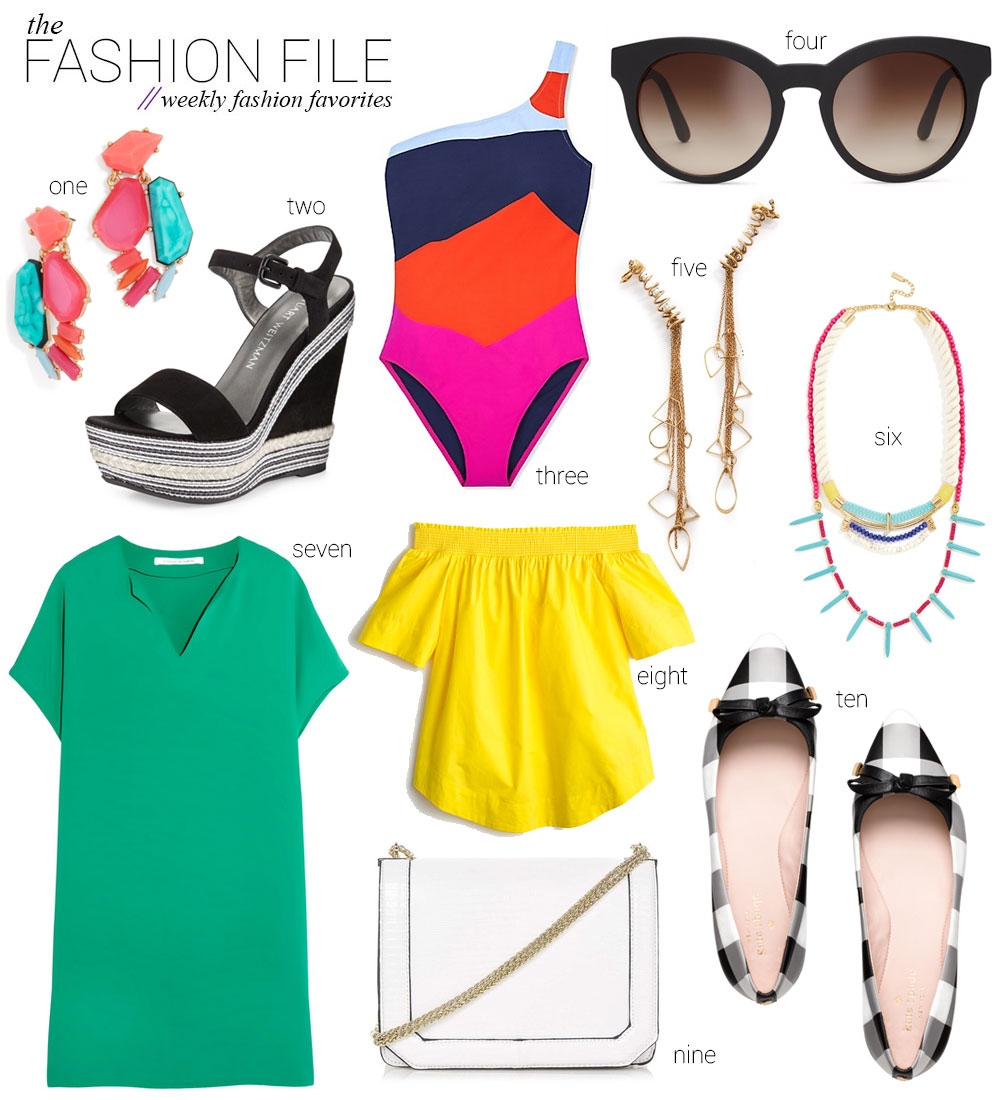 Summer is just days away! That must be the reason I'm loving all these bright colors. My previous fashion favorites post was all about white pieces (with a touch of black), so I thought I would add some colorful items to this weeks edition. Also, be sure to check out my Summer Must Haves if you haven't already.
– I love this this Tory Burch one shoulder swimsuit for summer! I normally go for strapless swimsuits but I could definitely go for this colorful suit.
– This bright green shift dress looks so comfortable and would pair nicely with some wedges, like these.
– Speaking of wedges, these black Stuart Weitzman wedges are on sale right now! By the way… have you checked out the big shoe sale at Nordstrom? I just ordered these wedges the other day but still want to stop by the store and and see what they have in stock there. A few sandals I had my eye on are no longer available in my size.
one | two | three | four | five | six | seven | eight | nine | ten