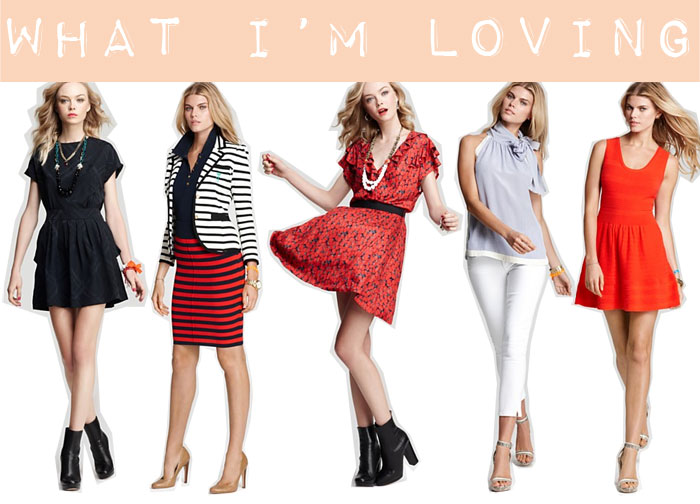 Juicy Couture.
I have been a long time Juicy Couture fan, I just can't help it, their clothes is so colorful, girlie, and fun. Here are a couple looks from their collection that I am loving right now.
Juicy Couture Bowie Jacquard Dress, Juicy Couture Striped Blazer and Skirt,
Juicy Couture Printed Ruffle Neck Dress, Juicy Couture Silk Neck Tie Blouse, Juicy Couture Mixed Stitch Dress
While we are on the subject of Juicy Couture, they have teamed up with Vanity Fair for the Oscars to celebrate 20 years of the Vanities feature, which features up and coming stars. The JC team put together their own interpretation of Vanity for their display windows at their Rodeo Drive Flagship Store . Here is a look at the window and the dress on display.