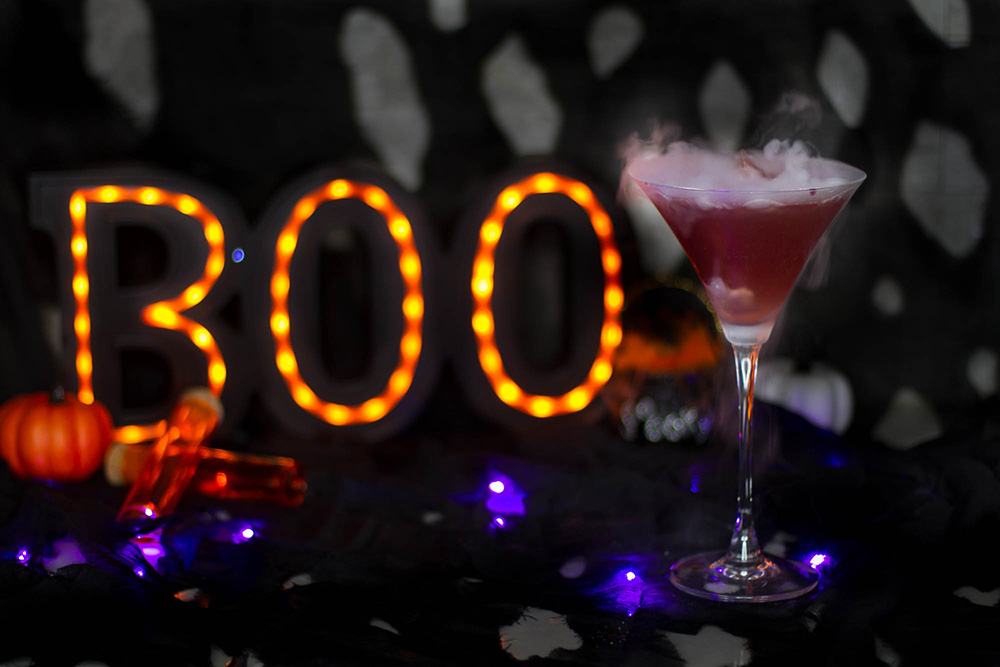 I've got the perfect cocktail for you to enjoy this halloween- a New York Sour.
The New York Sour is a whisky-based cocktail that's topped with a touch of wine to give it a layered look. That alone already makes it a nice drink to serve at your halloween get together. I took it a step further and added some dry ice to it to give it a spookier feel! If you saw my snapchat (lynnyhq) this weekend then you know it looks much more impressive than in the pictures! Honestly, If you really want to wow your guest, add a cube of dry ice to their drink of choice.
This drink is fairly easy to put together despite it looking pretty fancy when layered. All you need is bourbon, lemon juice, and simple syrup for your base. Getting the wine to layer just right can be the tricky part.
New York Sour
Ingredients:
2 ounces bourbon whisky
1 ounce fresh lemon juice
1 ounce simple syrup
1 egg white
1/2 ounce red wine
Preparation:
In a cocktail shaker filled with ice, mix bourbon, lemon juice and simple syrup until shaker is frosty. Strain into a glass filled with fresh ice. On the back of a spoon, gently pour wine so that it floats on top. In a shaker, mix the egg white to create a foam and top off your drink with it. Add dry ice for a smokey effect. Yields 1.