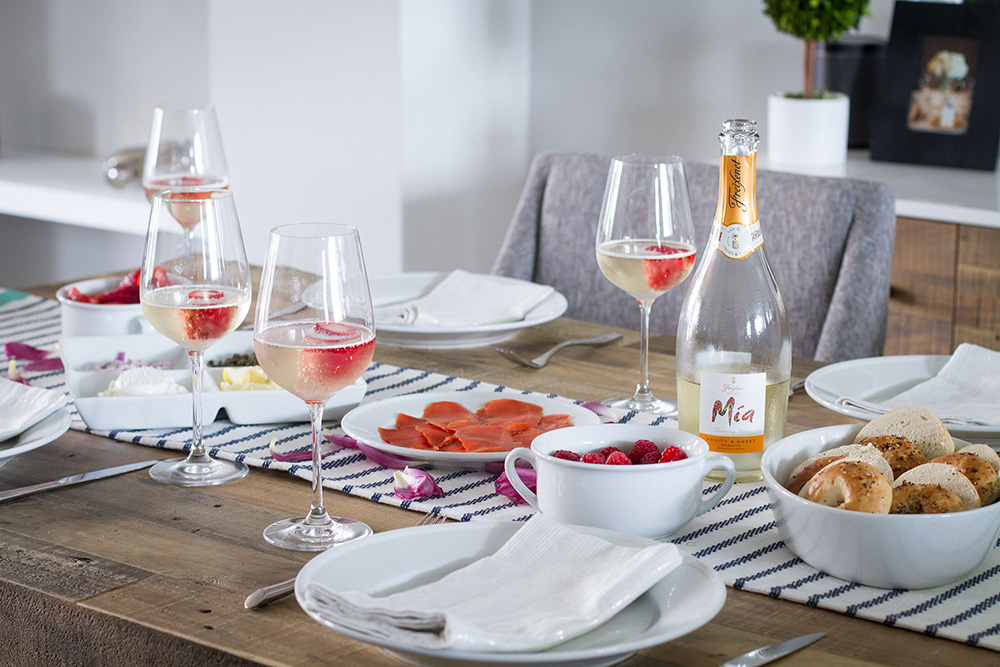 This past weekend I hosted Sunday brunch at home instead of going out to a busy restaurant. Sometimes it's just a little more fun to stay in with the girls.
One thing I didn't want to do, however, was spend too much time in the kitchen. That's why I went with something that was easy to serve, and one of my favorites: bagel and lox. I like the idea of serving bagel and lox because you can build it yourself! The bagels and toppings (such as capers, onions, cream cheese, etc) were prepared before hand and placed in a tray. Once we were ready to eat, all I had to do was set out the tray along with the bagels and lox. I also served some fresh strawberries, raspberries, and blueberries to balance out the lox.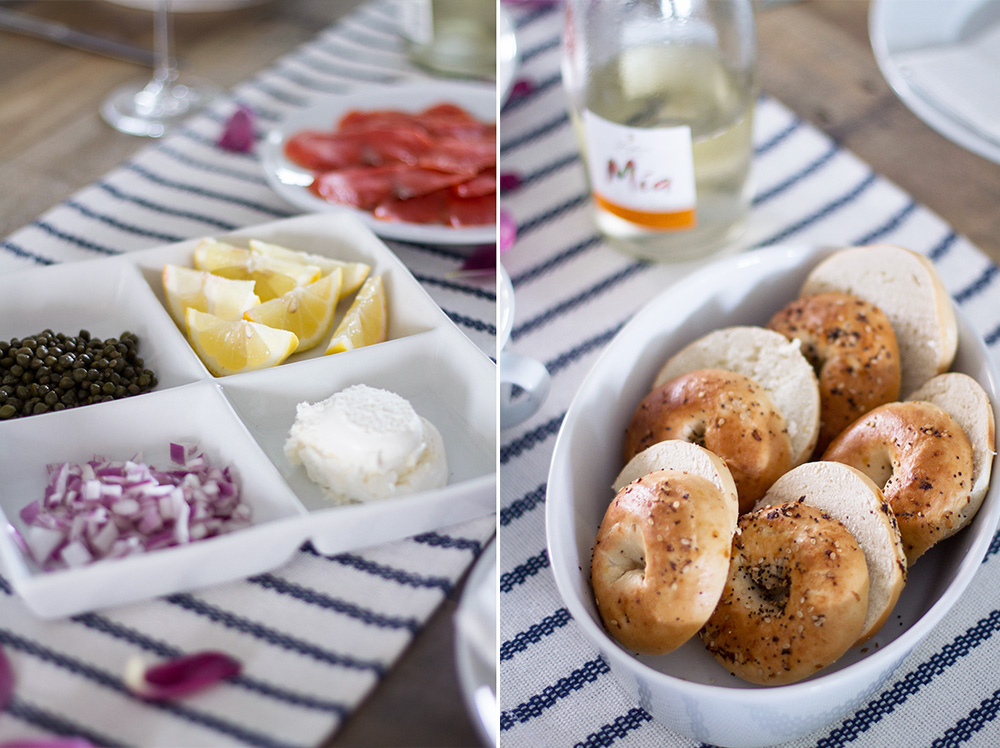 Before we sat down for brunch I served a Moscato sparkling wine. This Mia Wines Moscato has a fruity and sweet taste that paired well with the cheese and fruits. The sweet taste also to helped even out the salty capers and salmon flavor.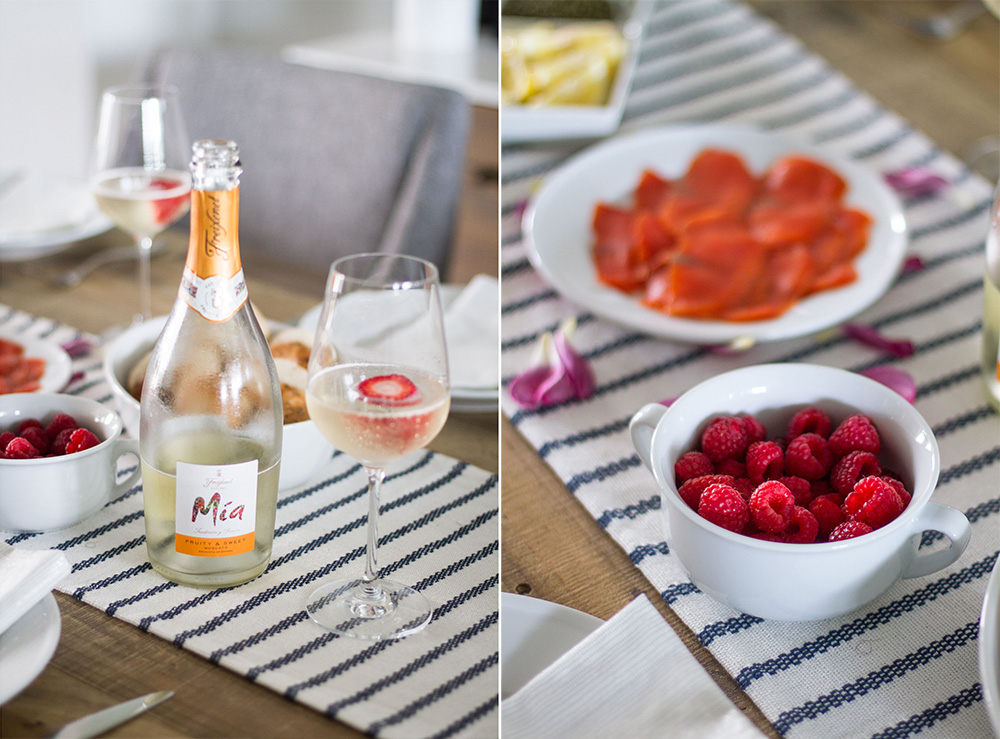 You can't have brunch without pastries! The night before I picked up a small assortment of sweets to enjoy after (and a few before) brunch. As much as I like to bake, it was just easier and we would have more than just one option! I set up the pastries in my kitchen island along with a large ice bucket filled wine and some beautiful flowers.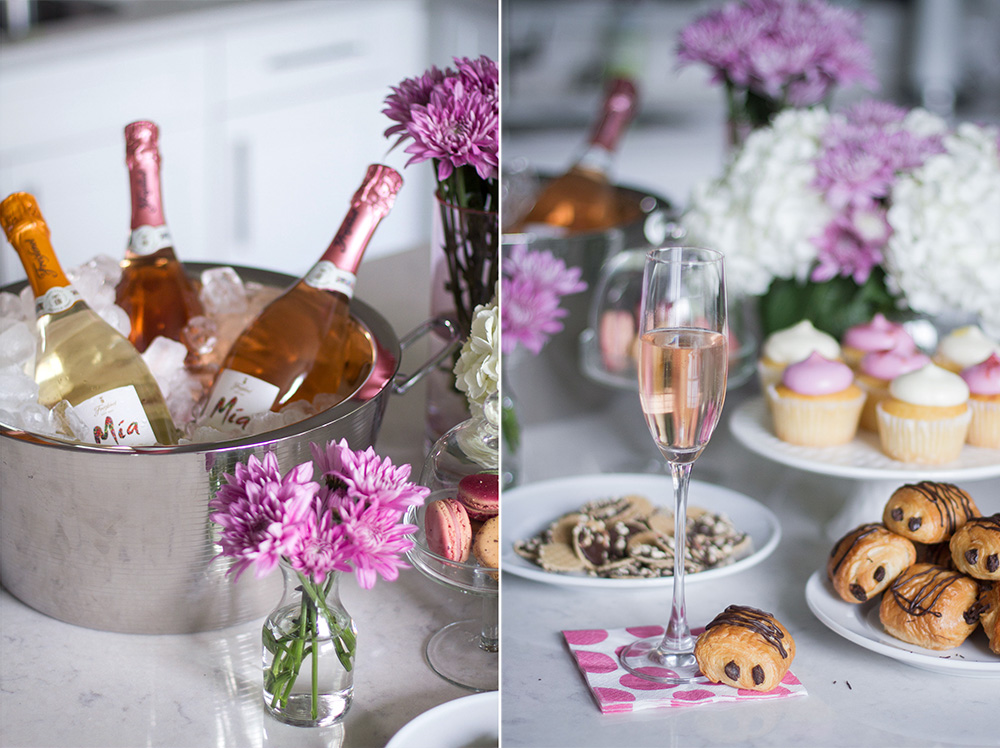 The wines in the bucket included the Moscato I served with our main meal, as well as a Pink Moscato, also by Mia wines. The Pink Moscato was a slightly less sweet than the other one, so I thought it paired nicely with pastries. If you are in the Dallas area can you find both of these wines at Specs Wine, Spirits, and Finer Foods.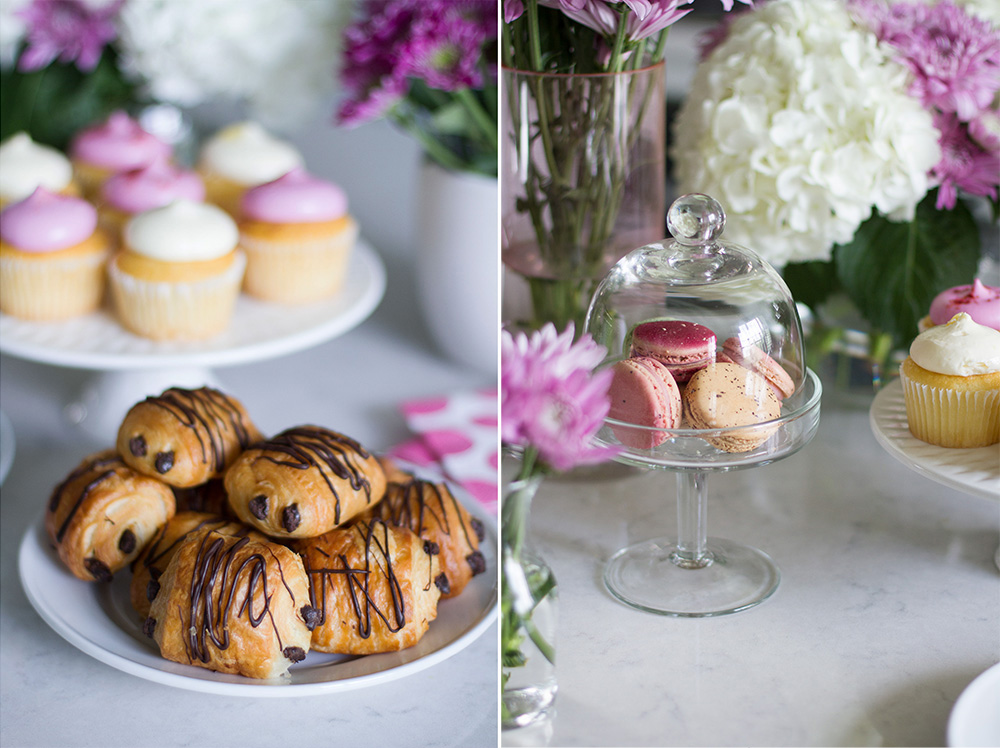 All-in-all, it was a great Sunday brunch at home. We enjoyed some delicious food and great wine! And while I love going out to eat, it's nice to stay in every once-in-a-while!