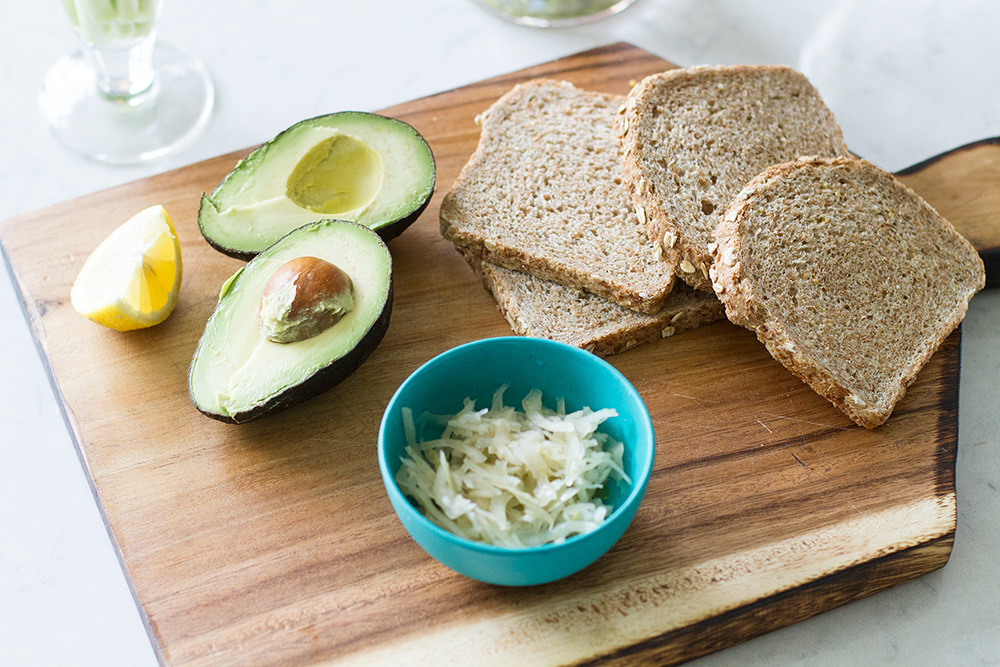 Last month I decided to spruce up my avocado toast by adding a new ingredient and I've been hooked on it ever since. I had only tried sauerkraut at festivals (like oktoberfest) and I wasn't exactly impressed with it. It always tasted pretty bland to me so I never thought to add it to any of my meals at home. However, I though I'd give it another shot when I read about all of the health benefits. I headed over to whole foods and was recommended Bubbies brand, and I glad I tried it because it tasted so much better than the bland festival style blend.
First of all, it's cabbage… which contains a significant amounts of vitamins and minerals but it is also a fermented, probiotic food. That means it contains healthy bacteria which strengthens your immune system as well as regulate your appetite… among many other things!
All I do is prepare my avocado toast as usual, topping it with lemon juice, garlic powder, and chili flakes. I then top that off with some sauerkraut. Pretty easy right?! Other ways I enjoy the avocado and sauerkraut sandwich is by adding sauteed mushrooms, and even a light spread of hummus.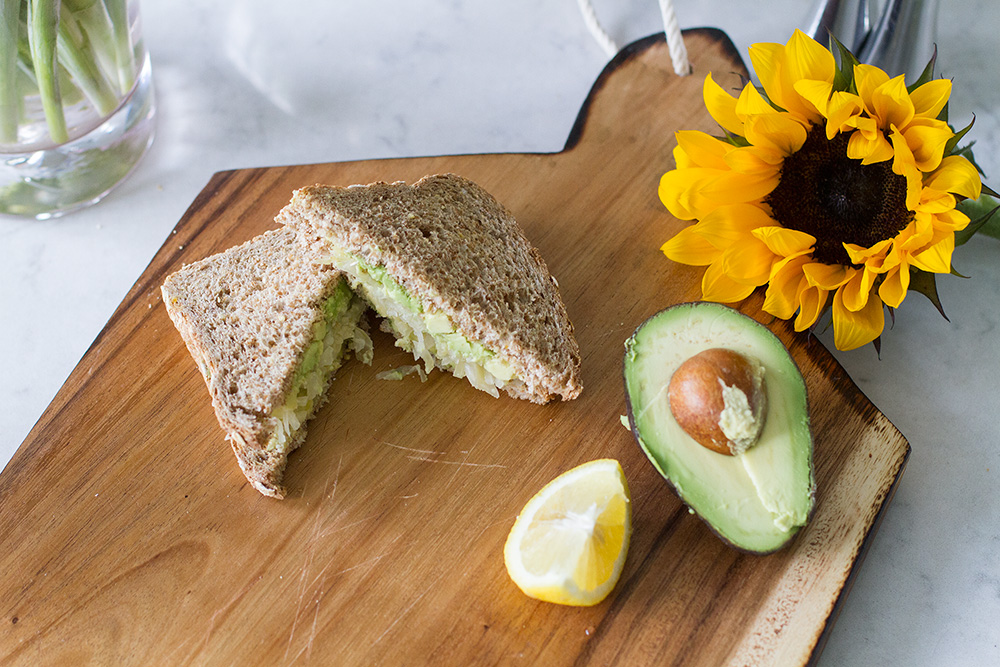 Are any of you a fan of sauerkraut or other fermented foods? I am always trying to incorporate new healthy foods into my day and was inspired to try this out by one of my spin instructors.