This is another easy recipe that can be made as a salad, or as salmon with a small side salad.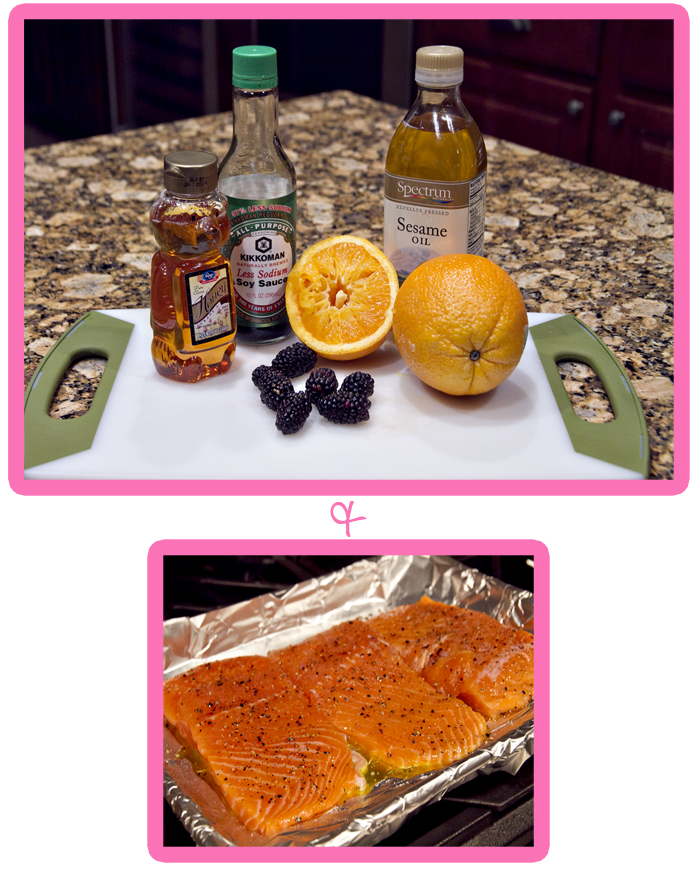 Ingredients:
12 oz. wild-caught salmon fillet
2 cups asparagus tips
2 cups blackberries, divided
2 tsp honey
4 tsp low-sodium soy sauce
2 tsp dark sesame oil
1/4 cup fresh orange juice from orange
6 cups mixed greens
Directions:
-Preheat oven to 400 degrees F. Divide salmon into equal sized portions. Bake for about 18 minutes or until fish is cooked through and begins to flake. Remove from oven and let cool.
-Steam asparagus until crisp-tender. Rinse with cool water and place in refrigerator.
-Take 16 blackberries and place them in a small bowl. Mash, then add honey, soy sauce, oil and orange juice. Stir to combine (berries will remain chunky).
-Arrange mixed greens on plates and top with asparagus and 2 pieces of salmon.
-Sprinkle reserved blackberries over salmon and drizzle blackberry-soy dressing evenly over plates.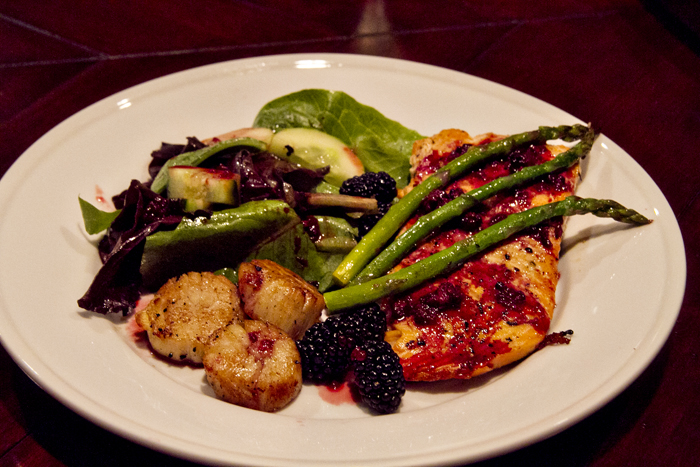 I added a few scallops just because I love scallops.
Tip: Save the extra sauce and use it on you salad the next day!