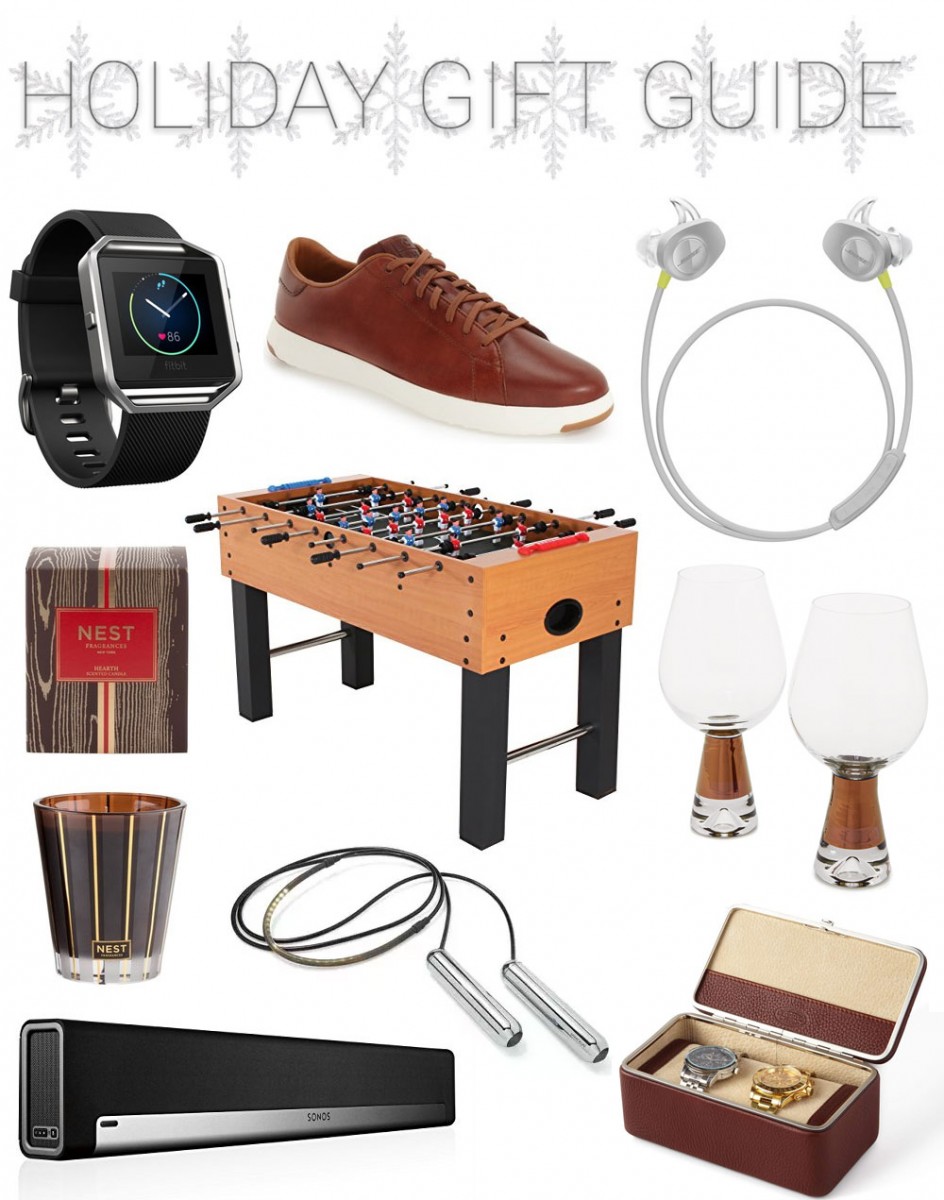 Alright, so whether you are shopping for your husband, dad, brother, or friend, I've got 10 gift ideas for men!
If the man in your life is into the athletic lifestyle, this smart jumprope would make a cool gift. Not only does the LED embedded jump rope lets you see your jump count mid-air but it also connects to fitness apps to let you know how many calories were burned. Another good gift idea are these Bose bluetooth headphones. Now that iphones don't have a headphone jack, these will definitely come in handy! I purchased them when I got my new phone but have been using during my spin workouts. They're great for working out. They're comfortable, don't fall out, and they have now wires getting in the way
If you are looking for a gift for a co-worker, or friend and don't have that large of a budget then check out this Nest candle. I smelled this particular scent this weekend while out shopping for a candle for myself. It's definitely more of a masculine scent then their typical scents. I immediately thought of being in a library with wood lined walls, or bourbon room. It has the aromas of wintertime fire, and hints of smokey embers and also come in a diffuser.
Mens Holiday Gift Guide
Fitness Watch | Shoes | Headphones | Candle | Foozball Table | Copper Stem Glasses
Soundbar | Jump Rope | Watch Carrier