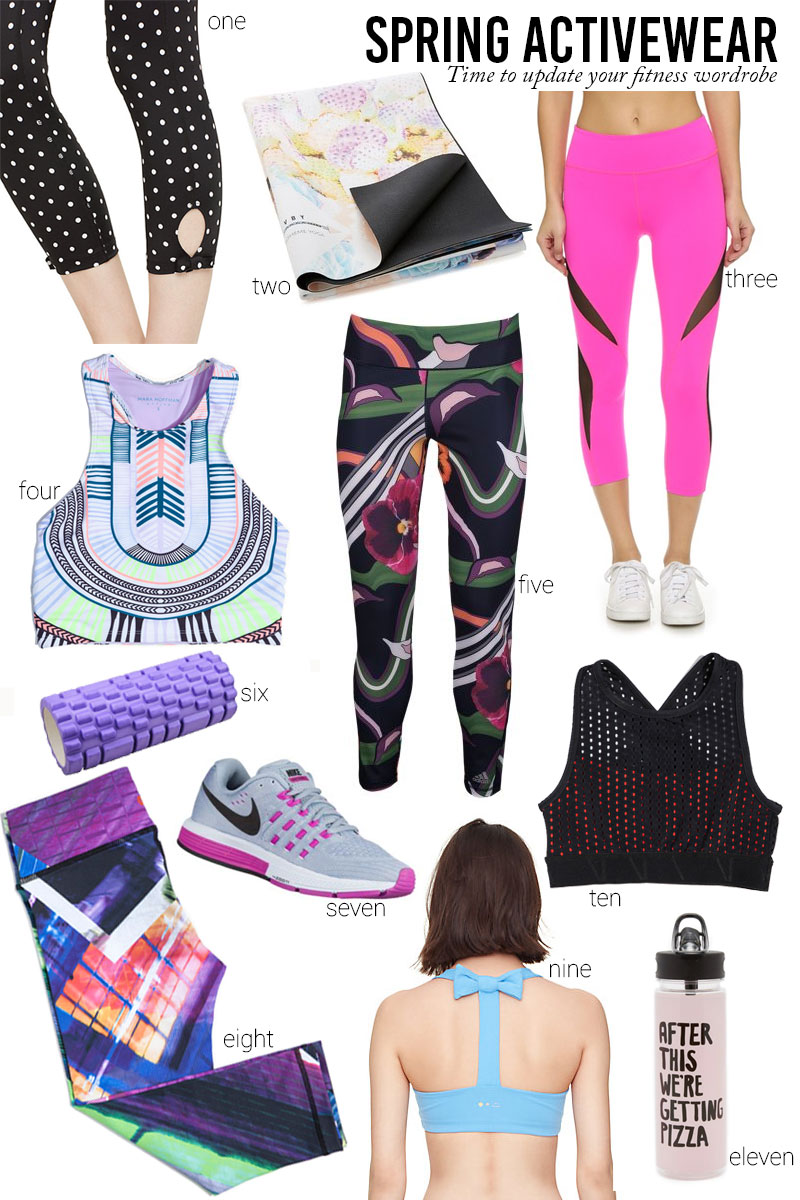 The weather is getting warmer which means it's time to update that fitness wardrobe with some cute and colorful spring activewear. If these hot pink leggings don't get you in the mood to workout then I don't know what will! If you aren't into the bright colors, don't worry, there are still plenty of cute work out pants. I like these floral addidas leggings (and these) since they still have some color and design but with plenty of black in them.
If you are looking for affordable activewear, then check out Oldnavy and Target. I like to get my tee's and tanks at target but I may have to check out their capri le
What is your workout of choice? Mine is spin, and now that the weather is warm I am going to start getting some runs in again!
one | two | three | four | five | six | seven | eight | nine | ten | eleven




Click image to be taken to product page