We had been wanting to go this cute little Café for a while now and finally decided to go last week for an early dinner. Backstreet Café is housed in a 30's era home with a nice back patio with trees and a large fountain making it a nice relaxing dinner.
Everything on the menu sounded so good, so it was a hard choice deciding on what we would eat! They happened to have an appetizer menu featuring Heirloom Tomatoes, since it's the season, so we had to try something from there. The "Tomato and Basil pizzette" was Delicious and so fresh!! It was also topped with some goat cheese, and anything with goat cheese is good with me.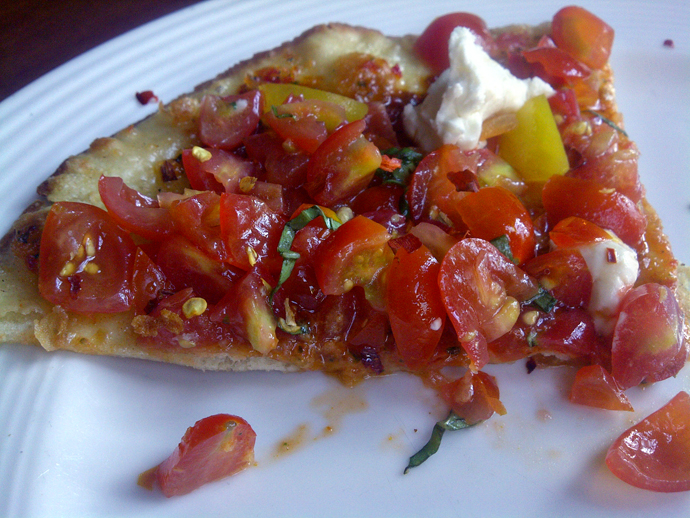 For my meal, I went with the seared scallops and arugula salad. Again, it was excellent!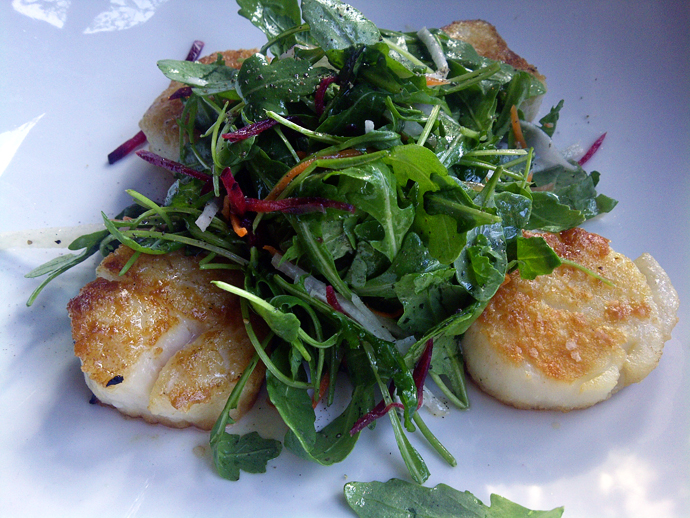 We were not planning on having dessert but they were nice enough to bring out a little treat since they knew it was our first time visiting there. I am not exactly sure what kind of cake it was but it tasted like some kind of rum cake.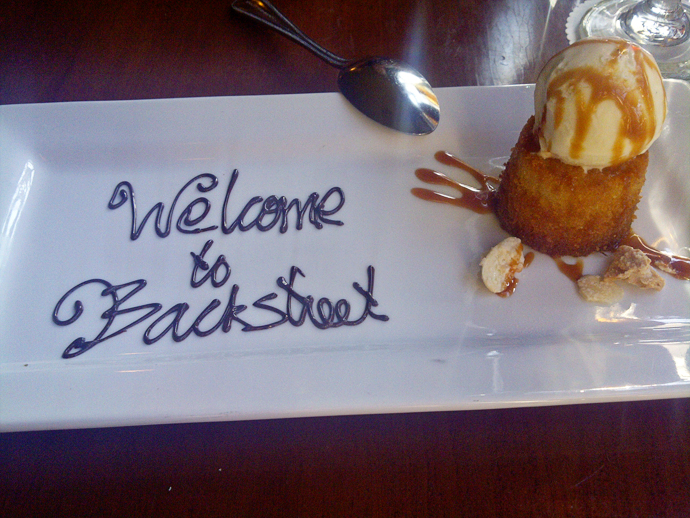 So not only was the food great, but so was the service! They also own Hugo's and Prego which I have not eaten at either, but hope to soon. I did go to Hugo's once but only to try out their Prickly Pear Mojitos (that I recommend) when I was on a Prickly Pear Margarita hunt.
If you are in Houston and have not checked them out, go!