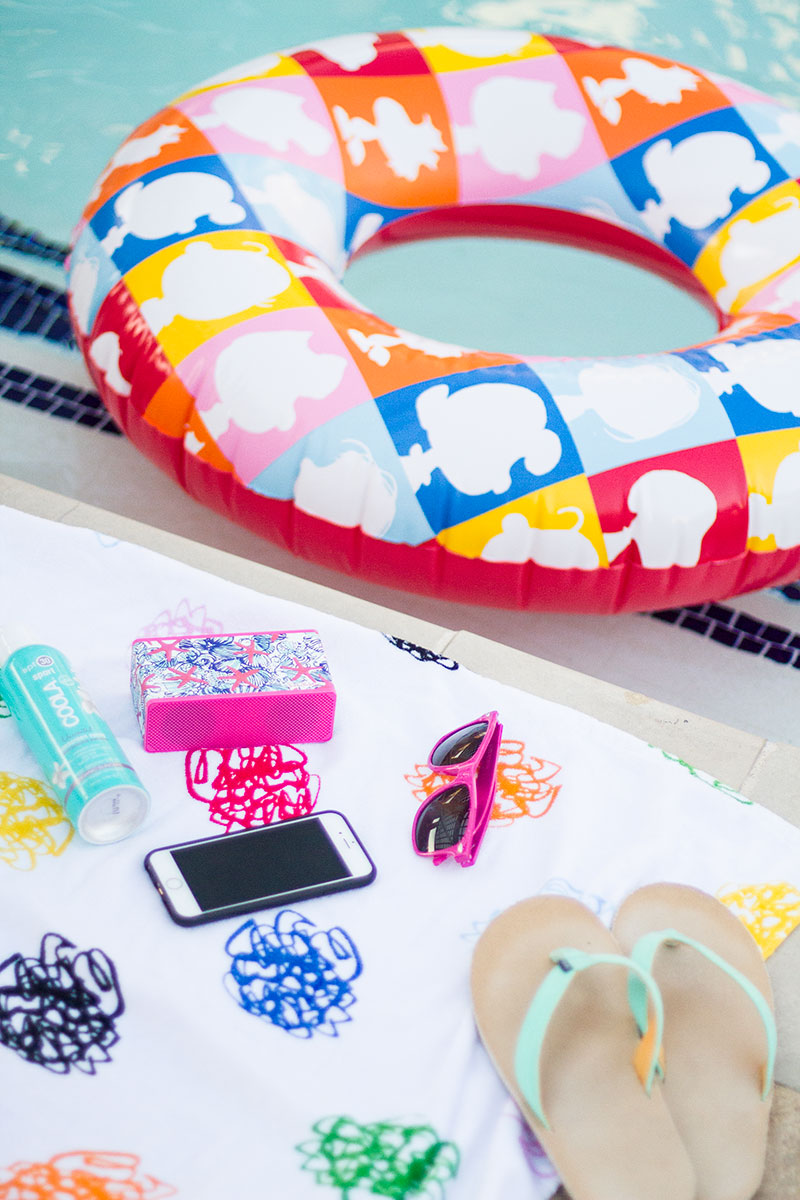 Summer time is in full affect here in Dallas. We hit our first 100 degree temps of the season this week so of course I've been hitting the pool! If you know me you know I love soaking in the sun, especially when there is no humidity like there is now.
When I head out to the pool I of course have to have my sunscreen (I like to use the Coola Sport Sunscreen in 30 SPF), but another thing I have to have is some music. Whether I use my headphones, or this cute little wireless speaker from Lilly Pulitzer I got as a gift, I just like to relax and listen to some music. A cute towel is also a must, I don't know why but I always like to get a cute beach towel specifically for the pool instead of using my plain white bath towels. They are usually longer and larger so they fit over the lounge chairs better.
A few weeks ago I happened to pick up some pool floats (among other things) at Target from their Peanuts collaboration. I kind of went a little crazy, but I couldn't help myself. Floaties seem to be all the rage lately (Urban Outfitters has a lot of cute ones). I've been seeing pizza shaped ones, donuts, flamingos… you name it! I got the traditional round float, but I also got the kind that are like a chair, which are nice. I also go the giant Snoopy Float, which was more for "pool decor" than anything else, haha.