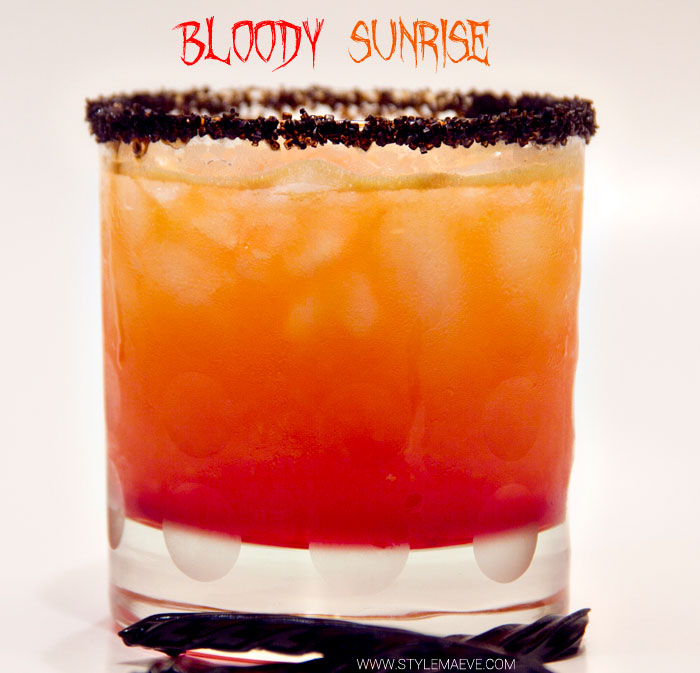 Here is a fun drink to serve at your Halloween party! A Bloody Sunrise, basically a Tequila Sunrise but with a spookier name perfect for Halloween. The black sugar rim gives it a more festive look, but don't worry it doesn't have to be Halloween for you to enjoy this drink.
Ingredients:
2oz Tequila (we used Avion Tequila)
3/4 Grenadine
4oz Orange Juice
Mix all ingredients together and stir.