Happy Thanksgiving Everyone! Hope you are all enjoying a wonderful day with family and friends and lots of food!

Every Thanksgiving morning I wake up and watch the famous Macy's Thanksgiving Day parade from New York. Of course with Snoopy being my favorite, I put together a little Snoopy parade balloons from past and present for you.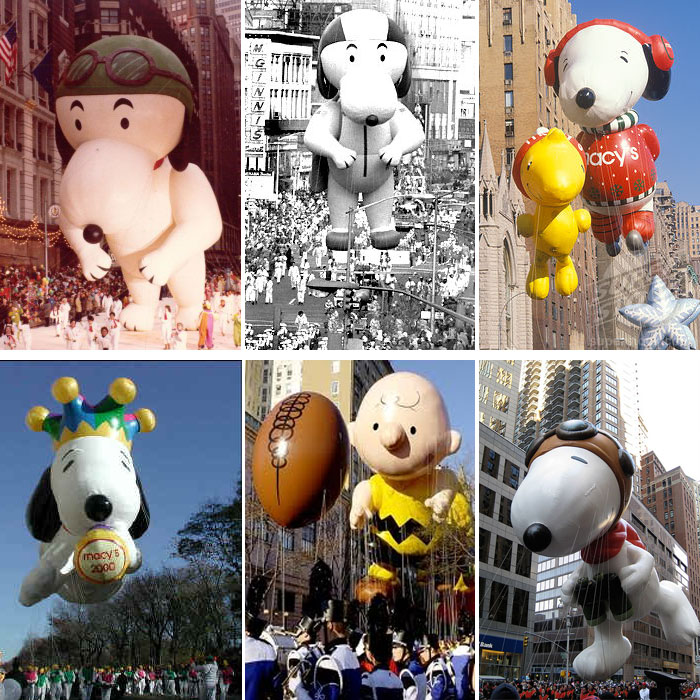 In the evening there will be more Snoopy action! ABC will also be A Charlie Brown Thanksgiving (8pm-9pm ET), and FOX will premiere a new Peanuts special Happiness is a Warm Blanket Charlie Brown (8:30pm/7:30c).