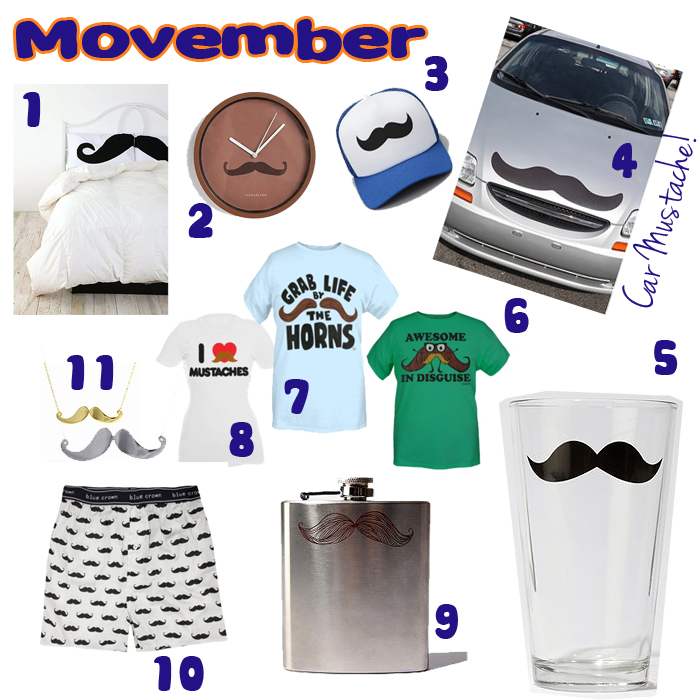 We are almost two weeks into November and in case you were wondering why you have seen a few more men sporting mustaches this month, it's because November is now known as Movember. This month men will grow their mustaches to raise funds and awareness for cancers that affect men, particularly prostate cancer.
If you would like to donate to this cause, you can do so HERE
Here a few fun mustache items, perfect for those who can't grow their own (and even for those who can).
1. Mustache Pillow Case 2. Mustache Wall Clock 3. Toddland Mustache Trucker Hat
4. Giant Mustache Magnet 5. Monsieur Mustache Pint 6. Awesome Disguise Mustache T-Shirt
7. Grab Life by the Mustache T-Shirt 8. I (Heart) Mustaches 9. Mustache Flask