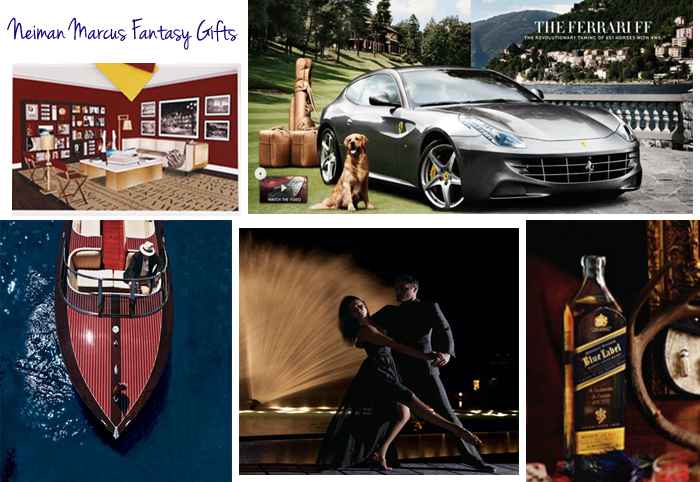 The 2011 Neiman Marcus Christmas Book is out, and the first thing I always look for? Their Fantasy Gifts of course!
This years Fantasy Gifts include a Ferrrari FF for $395,000, and a Neiman Marcus-Edition Hacker-Craft Speedboat for $250,000. If high speed toys aren't for you and you prefer something a little more quiet and relaxing, there is a $75,000 "Dream Folly", and a $125,000 Assouline Custom-Built Library stocked with published works from the masters.
Can't decide on one lucky person to receive a fantasy gift? Well, for $5,000 you and 20 of your closest friends can all have a Johnnie Walker Private Scotch Tasting at your home while being entertained by an authentic Scottish bagpiper. Or you fly them all on a chartered jet to Europe for the International Flower Show Tour, that will cost a little more though, say $450,00 for you and nine of your friends.
You can view all the Fantasy Gifts and more at NeimanMarcus.com. What would you fantasy gift be?