After sharing with you some of the fall decor items I purchased last month, it's time to show you how I styled it all! Below you can see images, as well as a short video, of my fall home decorations for 2018. I stuck with a fairly neutral color palette but did incorporate the color orange, as I feel it doesn't really feel like fall without that color. Anyone else feel that way?
As I mentioned in my previous post and video, I wanted to mix my previous purchased items with this years new items and try to give it a new look from last years, and the year before. If you look at those two posts you can get an idea of what I reused and how I switched things up. Some of the items I reused were the place mats, napkins, and a few of the decorative pumpkins. I also reused some of my everyday items like the white vases, dinner plates, and candles.
I purchased most of the items at Home Goods, Hobby Lobby, and Kirklands. They always seem to have the best holiday decorations, and Hobby Lobby makes it easy to create something of your own.
I've also linked most of the items I showed in the video and pictures, down below for those of you interested. Oh, and I also shared one shot of my front porch decorations! All I did was purchase some mums, a couple hay stacks and place pumpkins around them. Super easy, but looks super festive!
You can watch my Fall Home Decor video below, or on YouTube.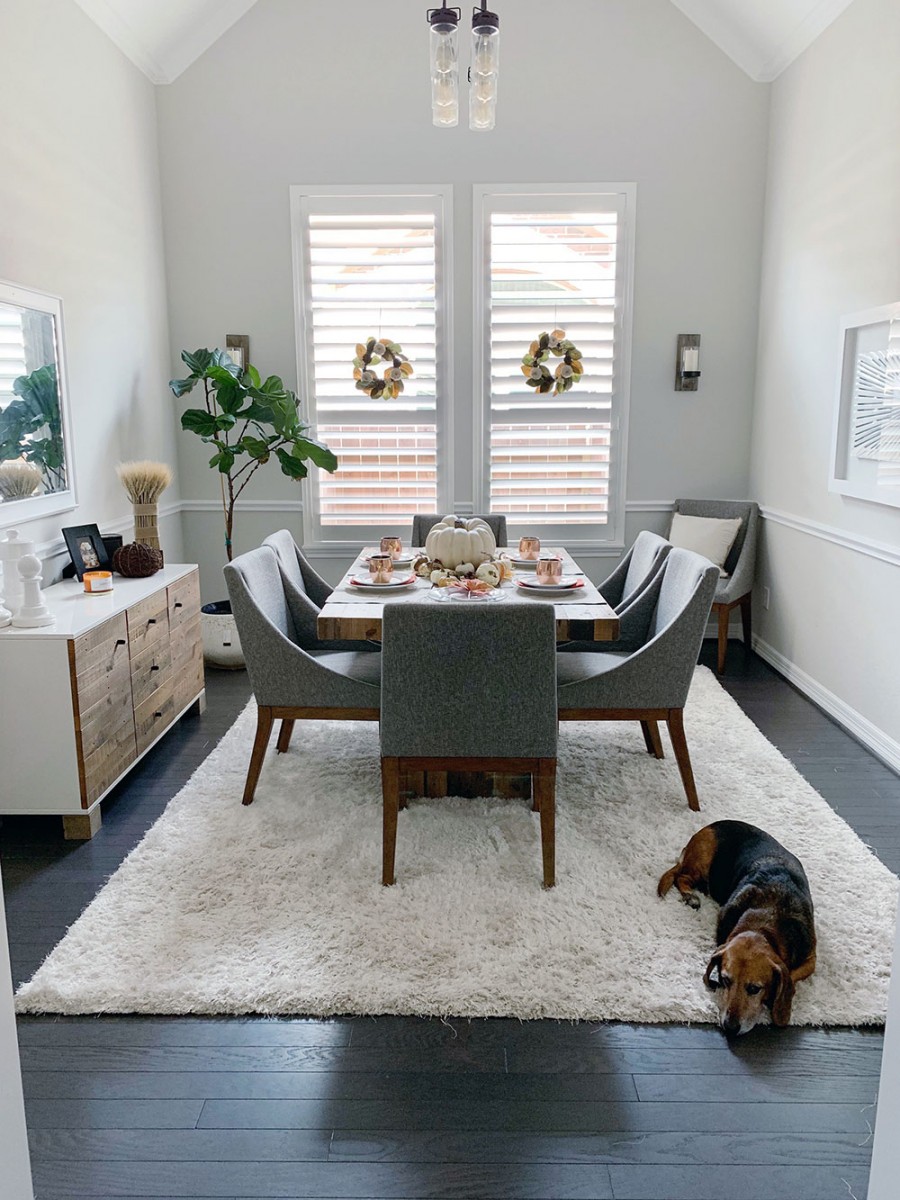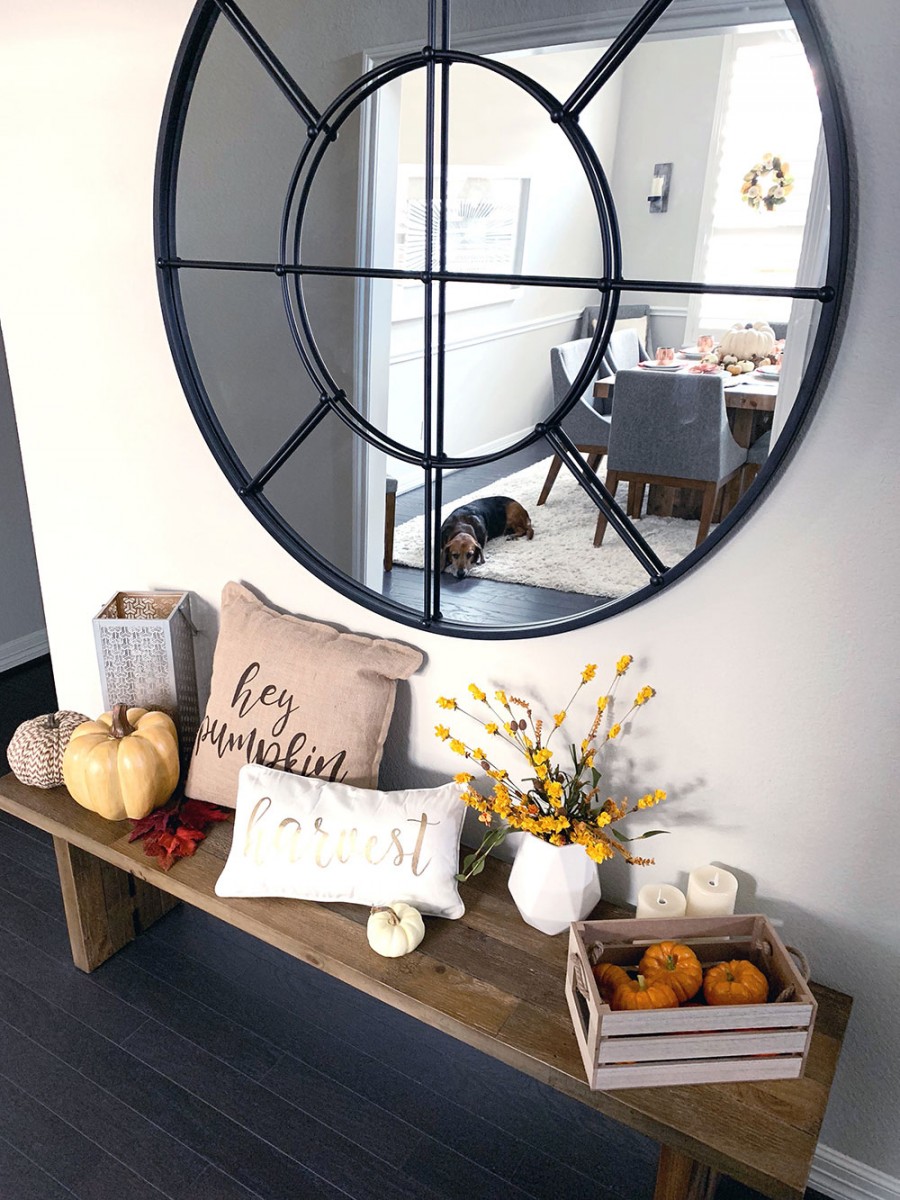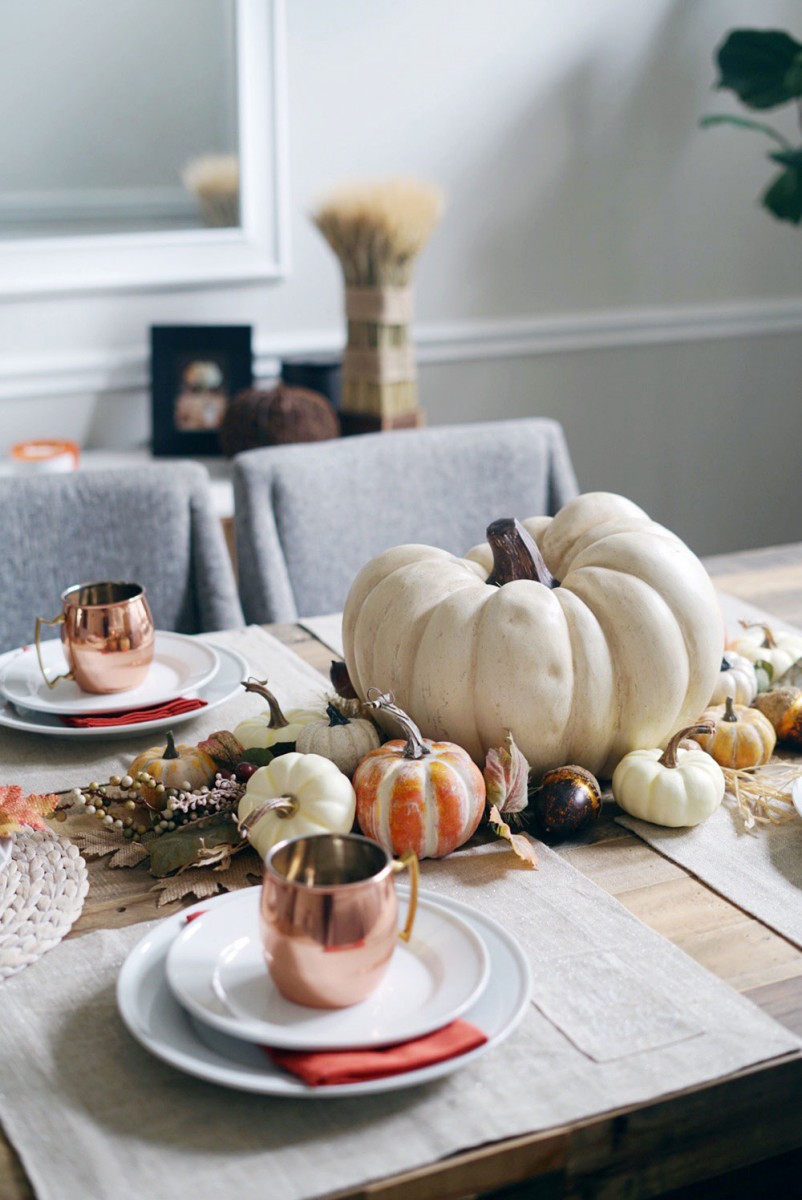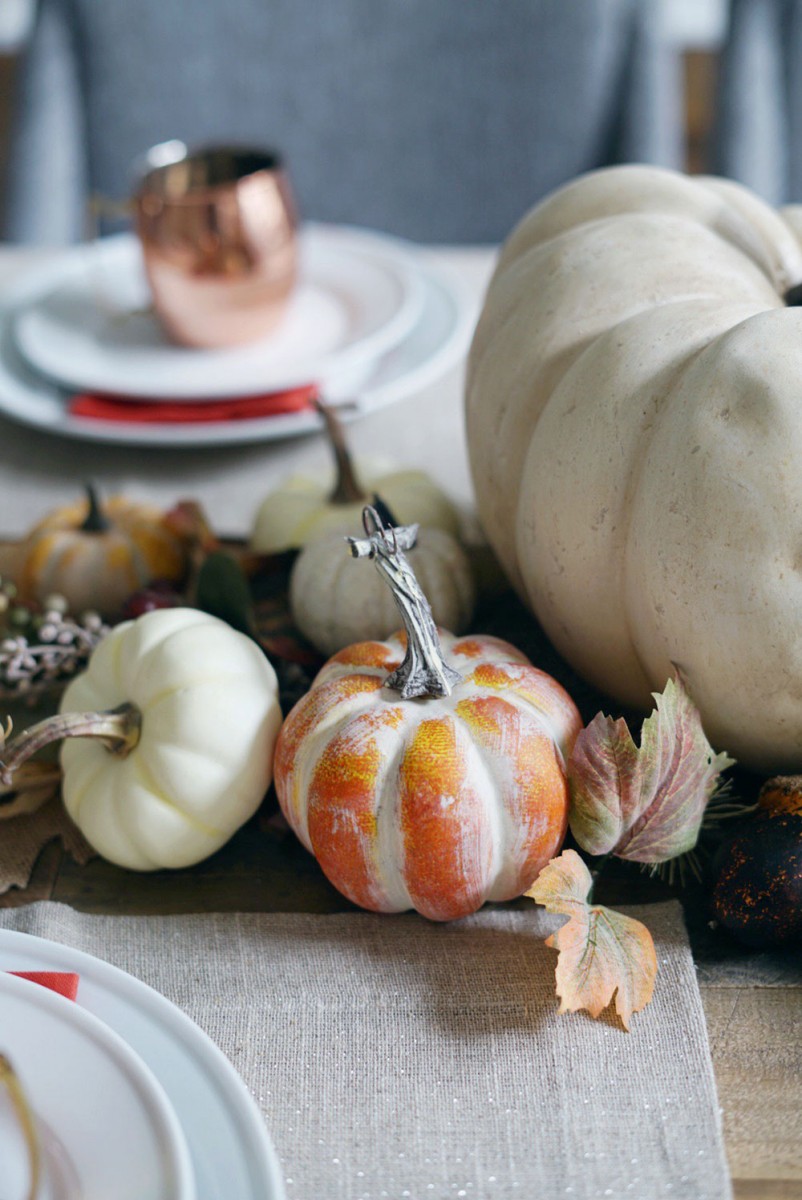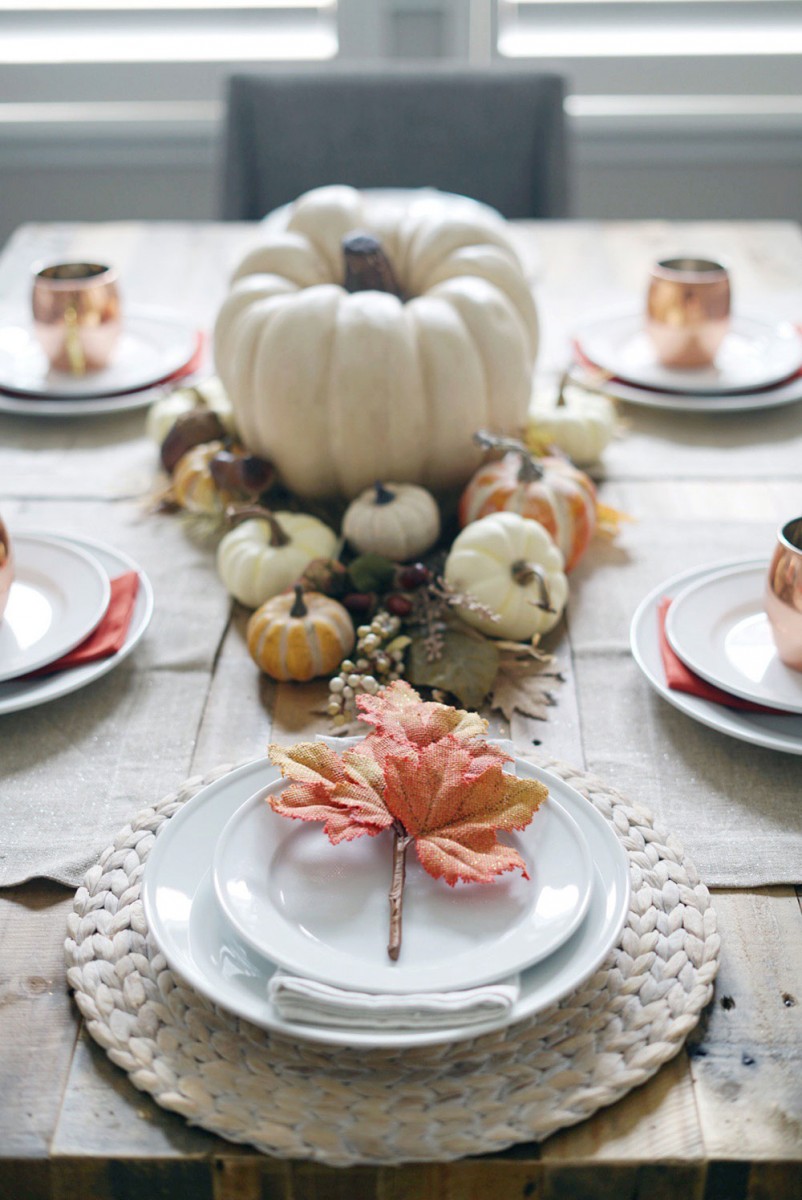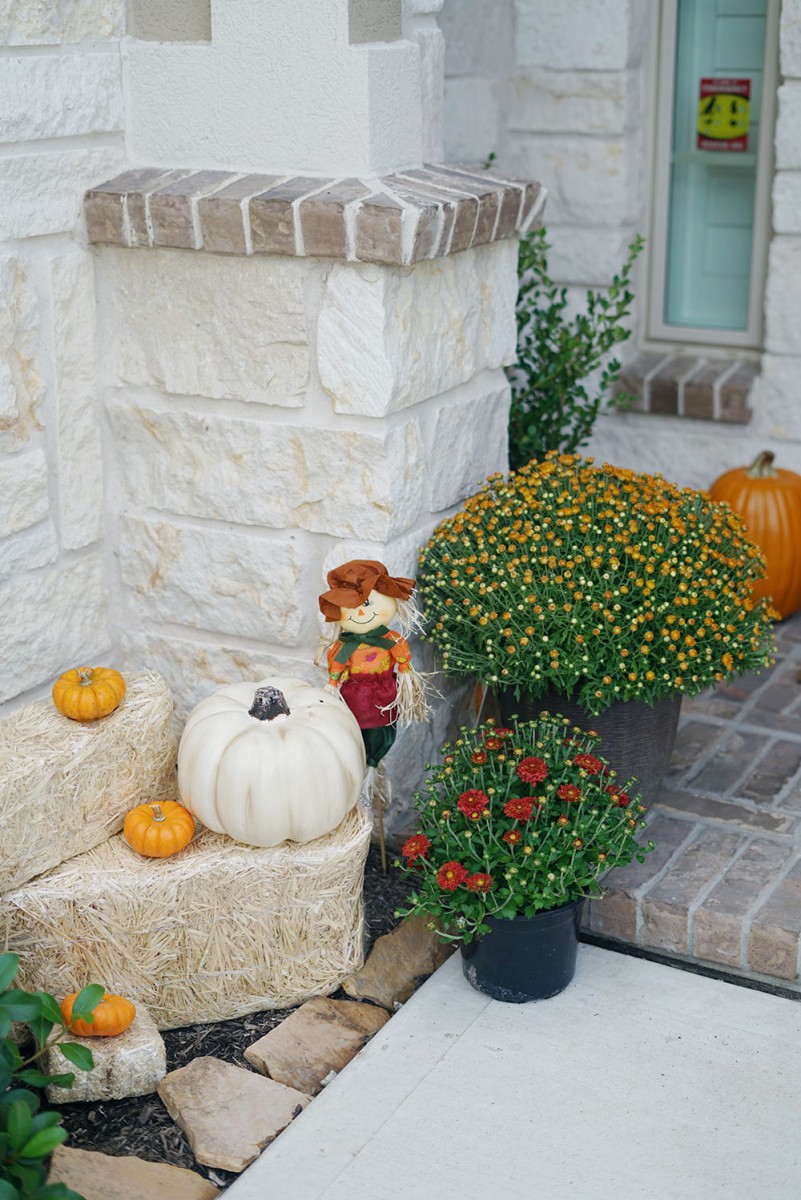 Items Shown