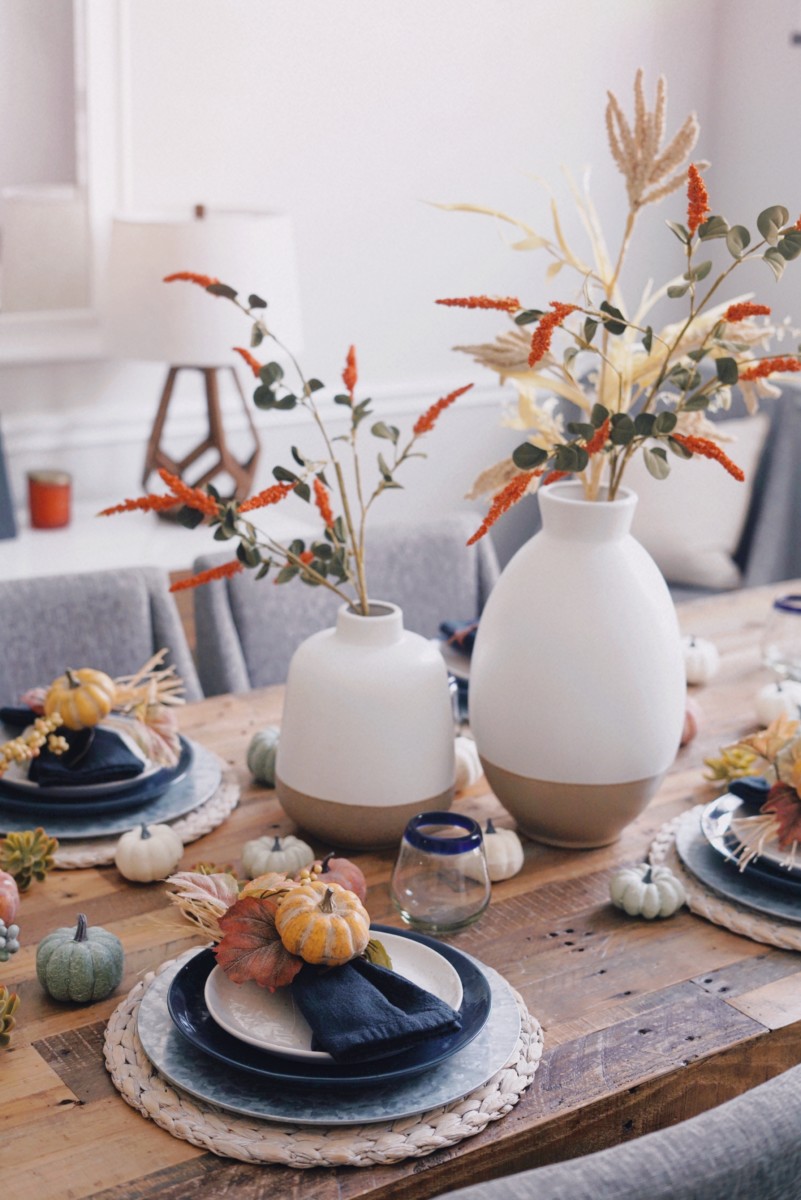 One of my favorite things to decorate, regardless of the season, is my dining table. I just love how it makes things feel homey and cozy. Especially during the holiday season!
This year for in fall tablescape, I decided to add some navy blue into the mix of fall colors and I really like how it turned out. I already have blue throughout my home so it really blended in nicely and tied in with the rest of the decor at home.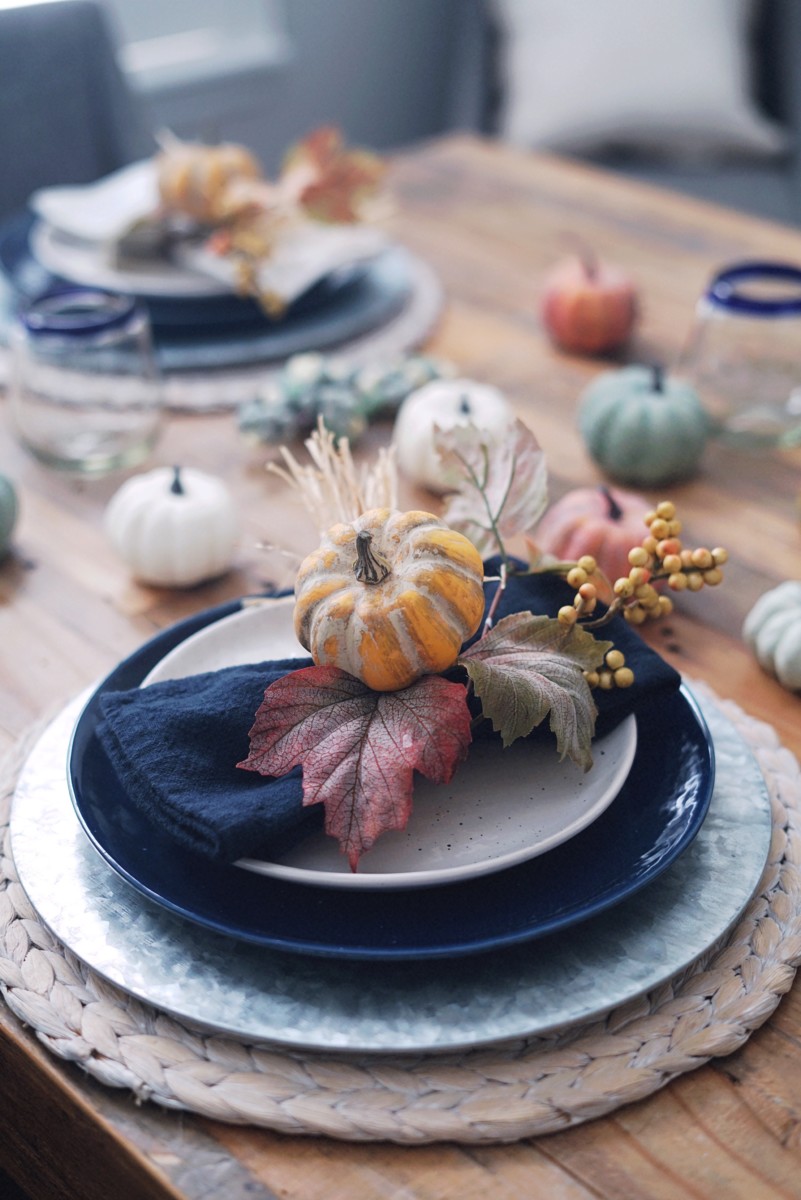 I already had these navy blue napkins from my summer tablescape but the plates are a new purchase. As I said, I wanted to incorporate some blue in there so these navy ones were perfect. The creamy white ones have a few specs on them which I think give it a more rustic feel. They paired well with the metal chargers.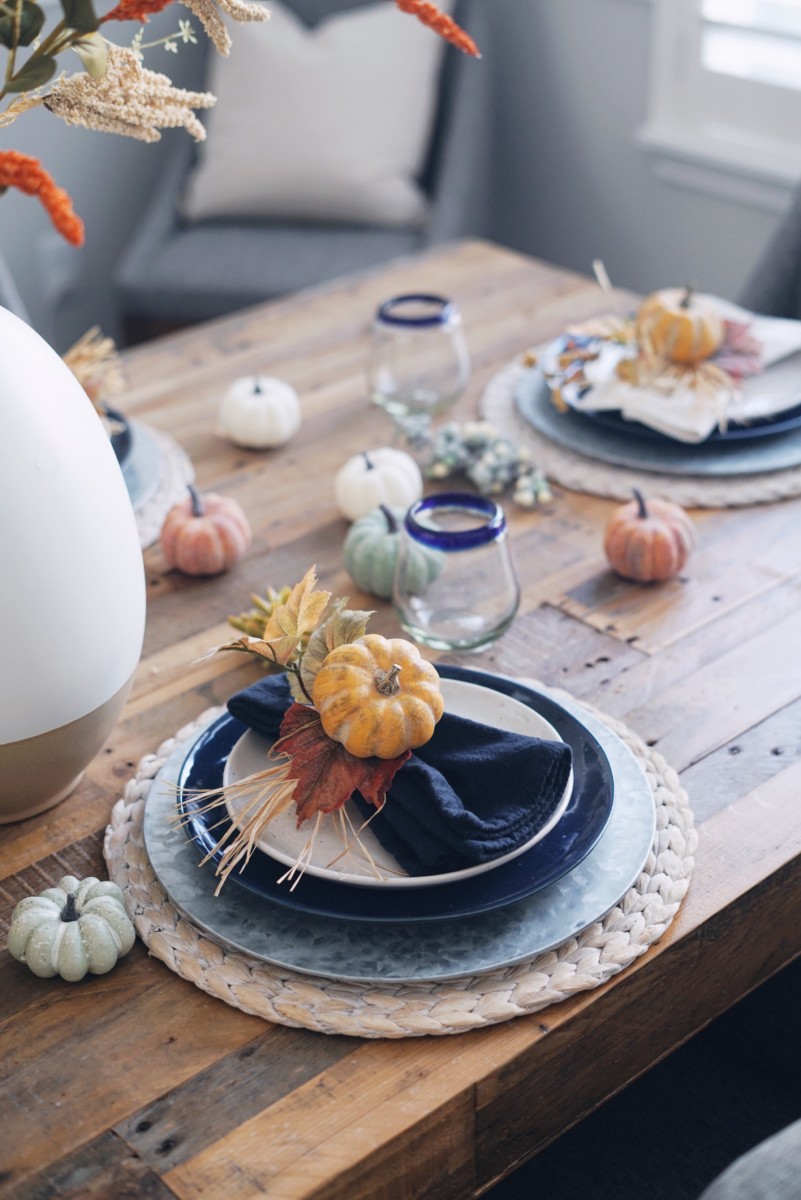 Another new item I picked up, which I thought was super cute, are the stemless glasses. They are prefect for margaritas, but can work for anything really! They not only work for this fall tablescape, but will also work throughout the summer and spring.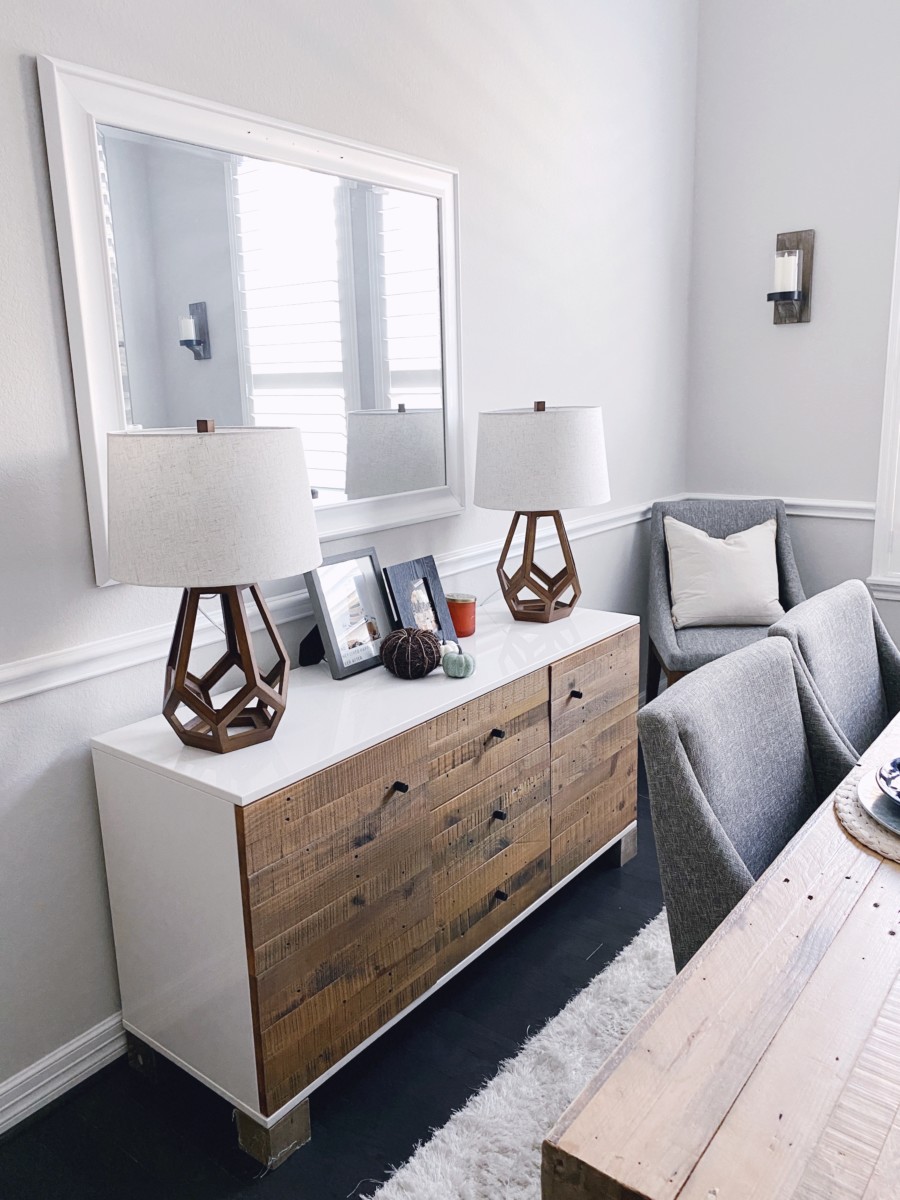 One more new thing I did this year was add some garland on the mantle. I love the way the garland looks on the mantle during Christmas so I figured why not do it for fall! I found this garland with some pumpkins on it and then I just added some tan leaves on it to help give it a more neutral fall look. Loved how it turned out!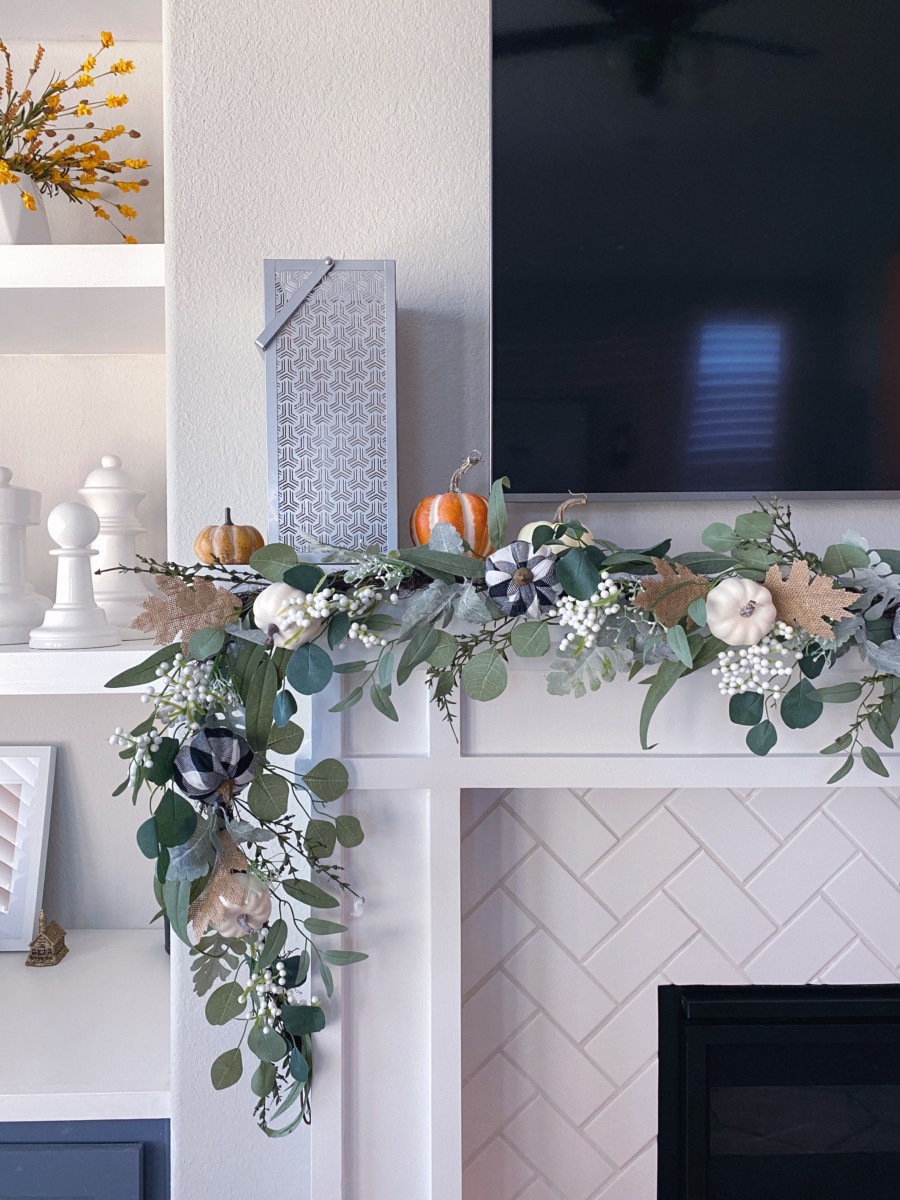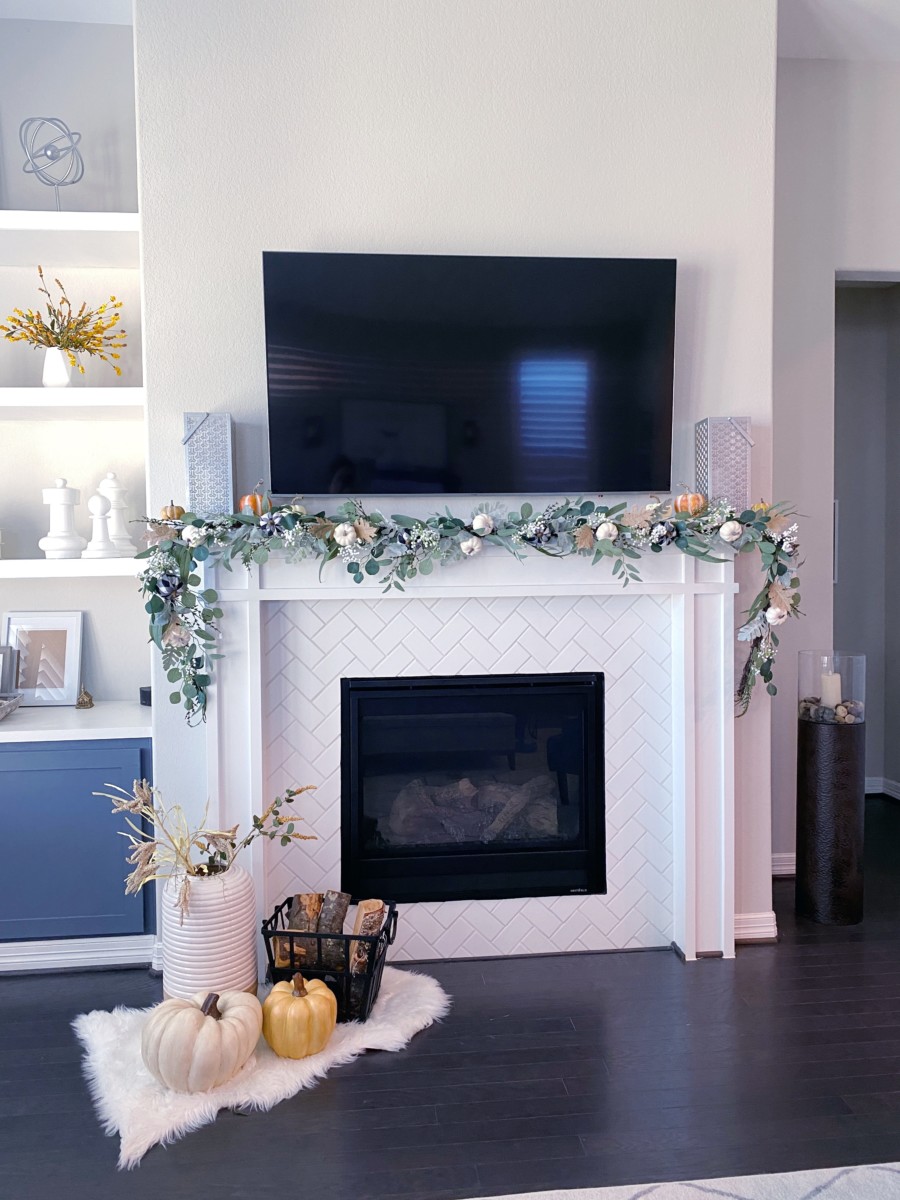 Check out my previous fall home decor posts!