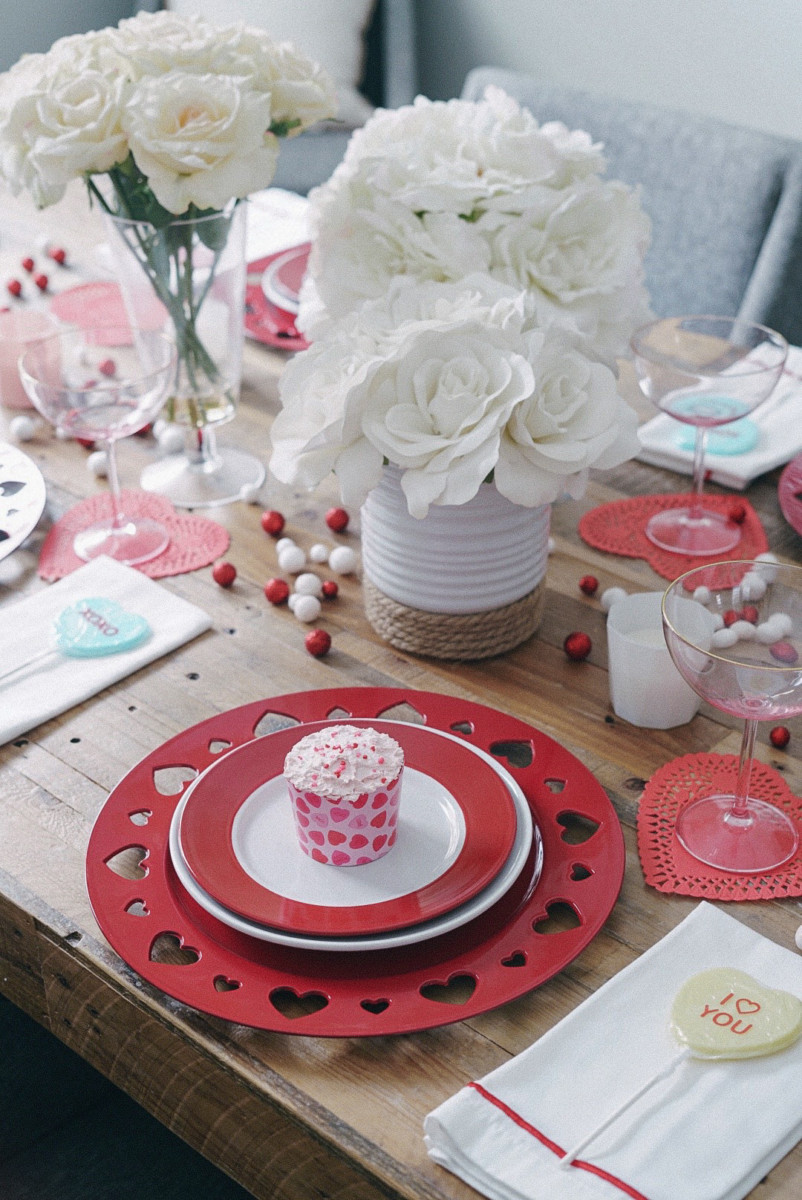 Happy February everyone! I mentioned last week I would be sharing my red Valentine's Day Tablescape, and here it is! It is definitely one of my favorites to date. I'm also happy to say that it really didn't cost that much to get this look, which is always a plus.
The star of the show has to be these red, heart cutout charges. They definitely add a fun touch to the entire table. I found them at Hobby Lobby for around $3 I believe. I was actually looking for some nice red plates at first but when I came across these charges I just had to get them. The white plates are from the Williams Sonoma Pantry Collection, which I have used plenty of times before.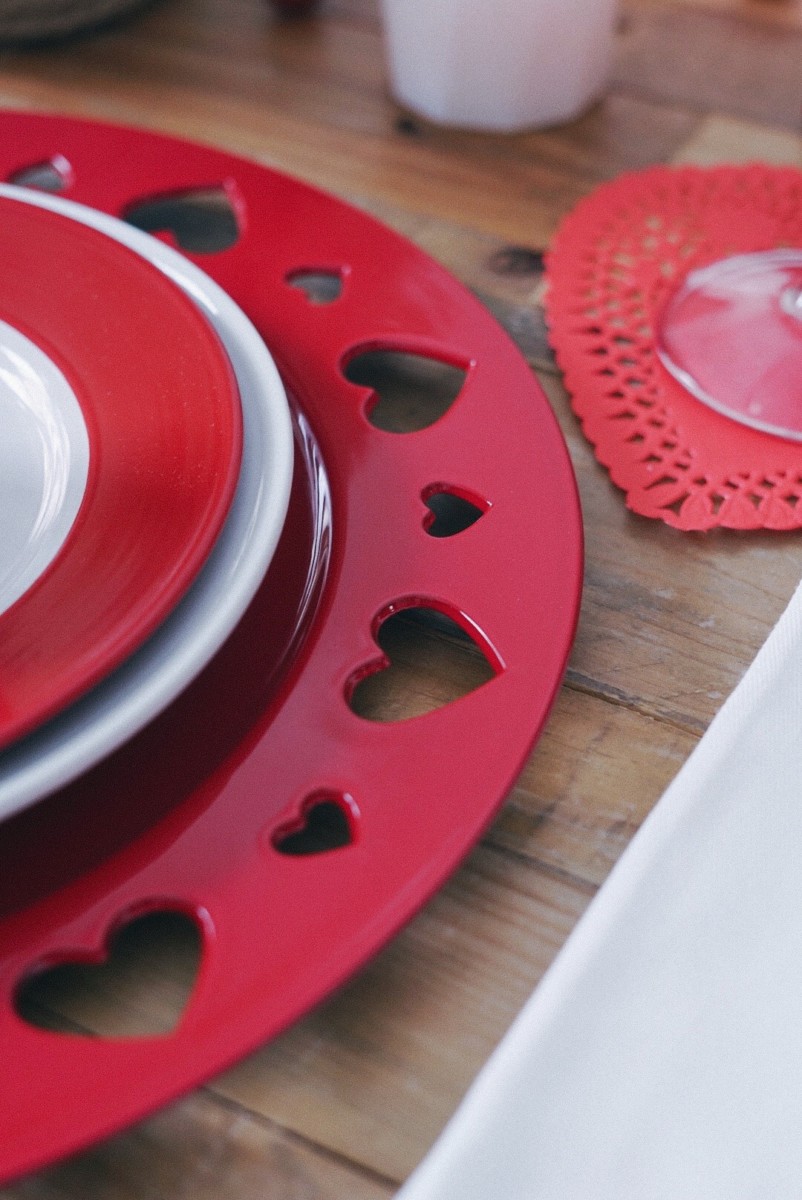 Another one of my favorite items in this tablescape are these conversation heart lollipops. I got these at Homegoods and decided to just place them on top of the napkin as opposed to using a napkin ring. If you were having a Valentine's Day get together with friends this would be something they could take home with them!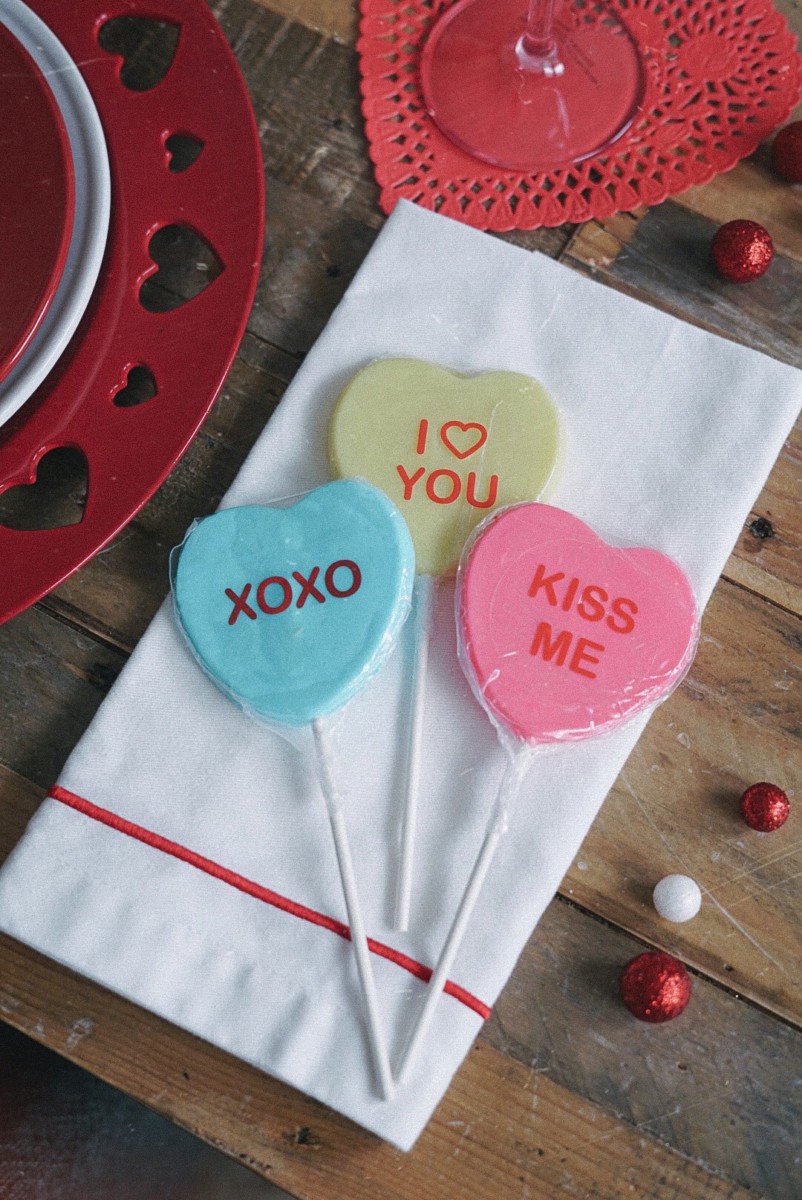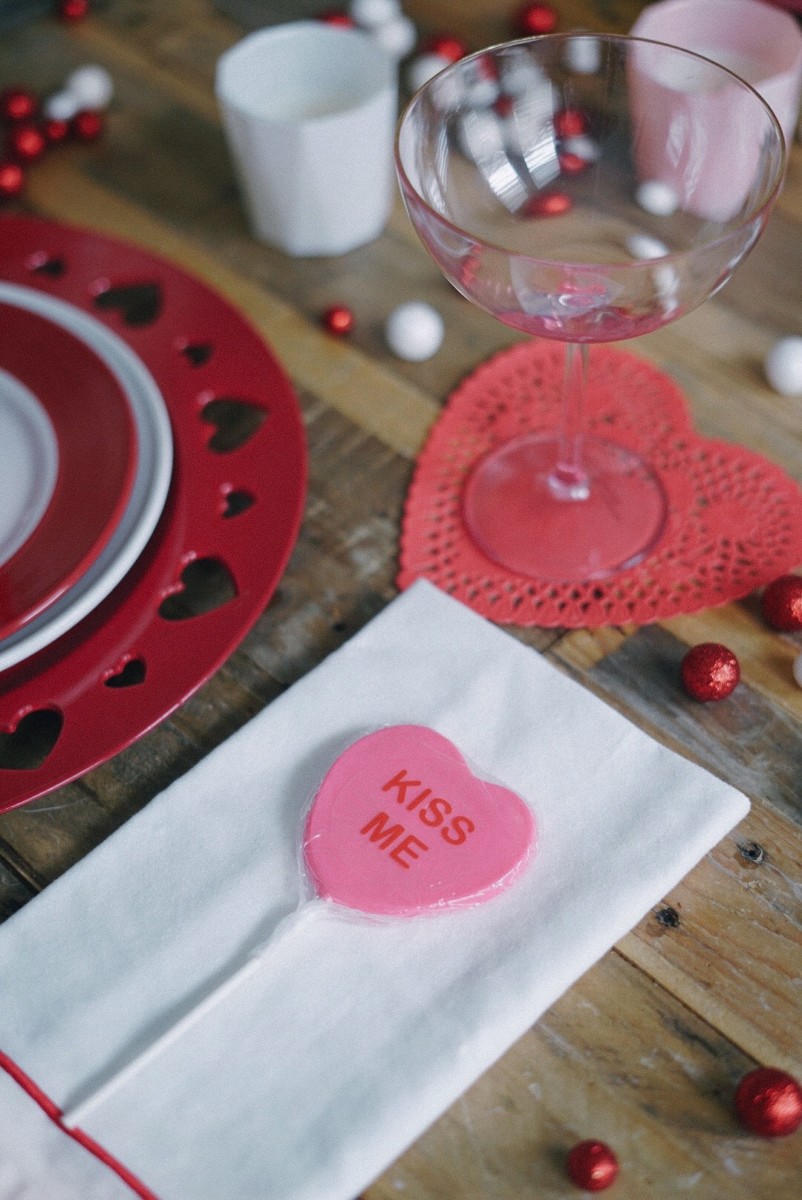 One more fun detail I added to this tablescape are these red, lace paper doileys. I had seen some at Hobby Lobby but didn't end up getting them (which i regretted). Then, I saw a big pack of them at the Dollar Tree and snatched them right up! They were the perfect addition to the table and look so cute as a coaster under my pink champagne glasses.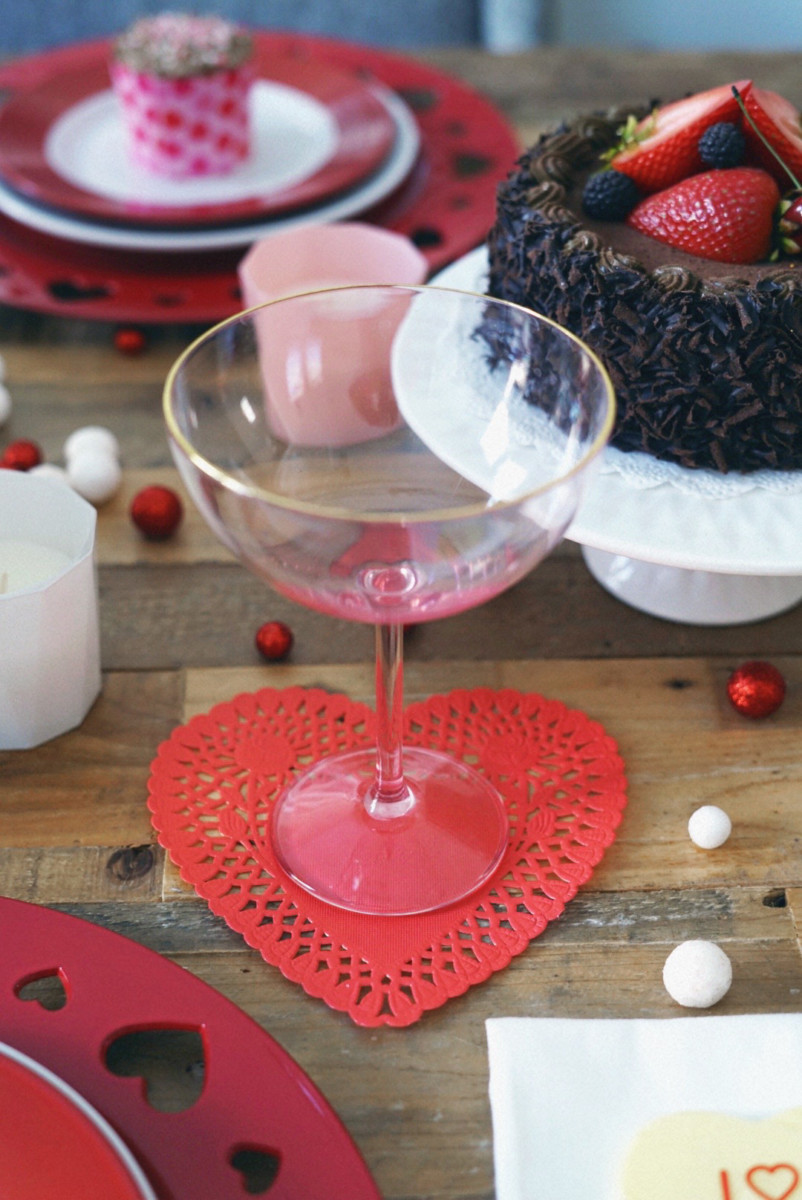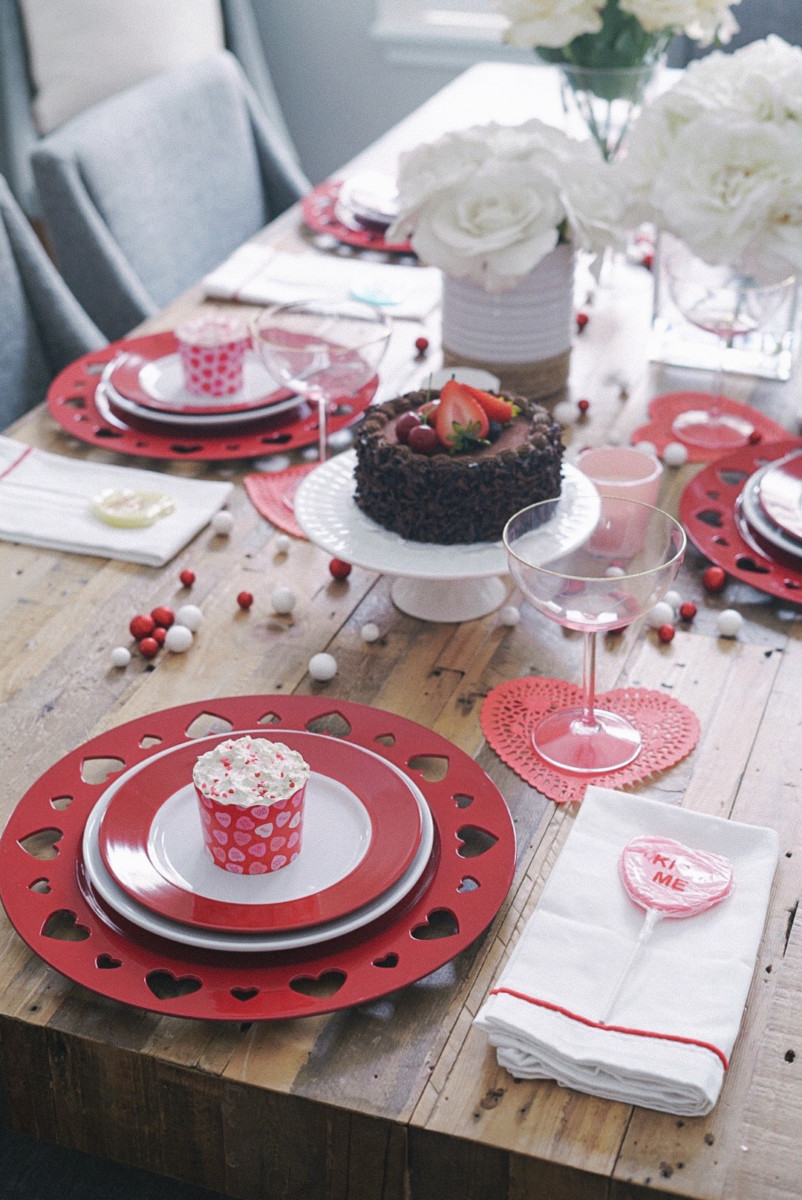 To complete the look of this Valentine's Day table, I needed a centerpiece. I figured I would keep it pretty simple since there was already a lot going on. All I did was add three vases of white flowers, of different variety. I've used pink and red flowers before, but this time white was the way to go with all the red. I also used faux flowers in this instance but you can't ever go wrong with real flowers!
One last touch I decided to add were these little glittery balls. They were red and white and gave it a look as if i had thrown confetti all over the table. It tied the red on the plates and the white flowers all together.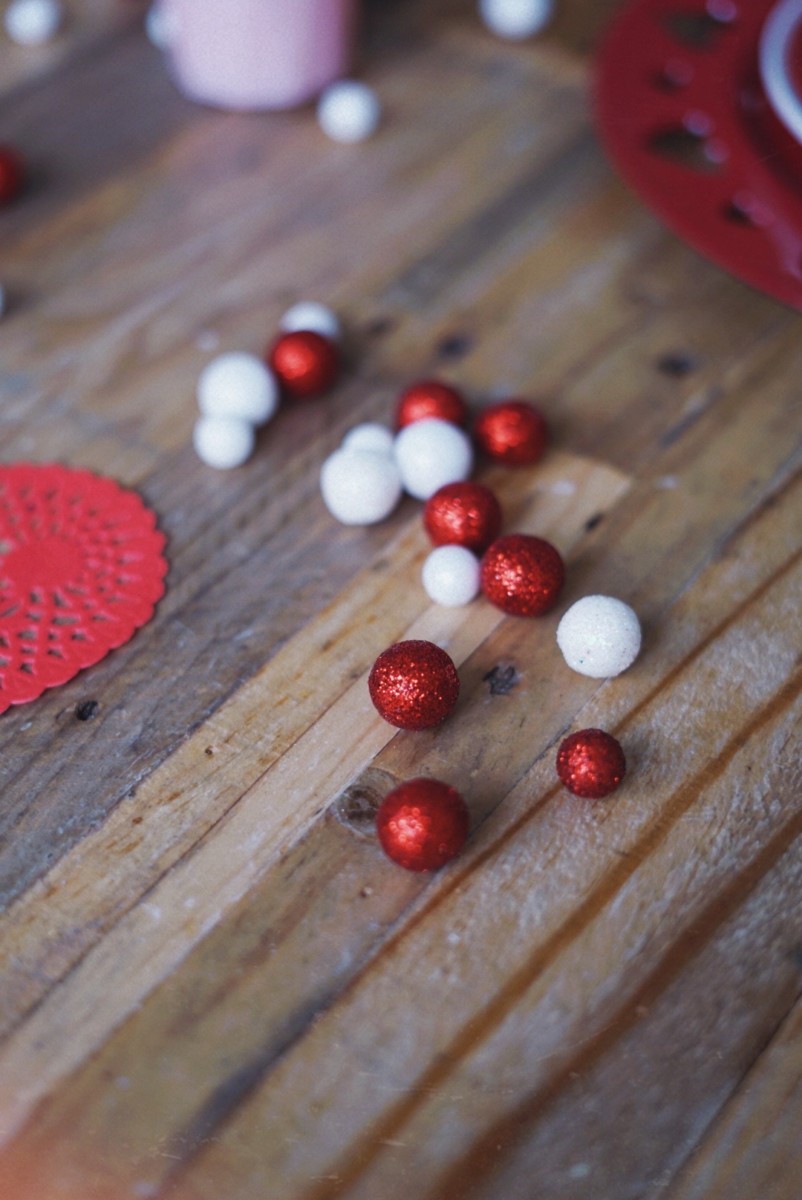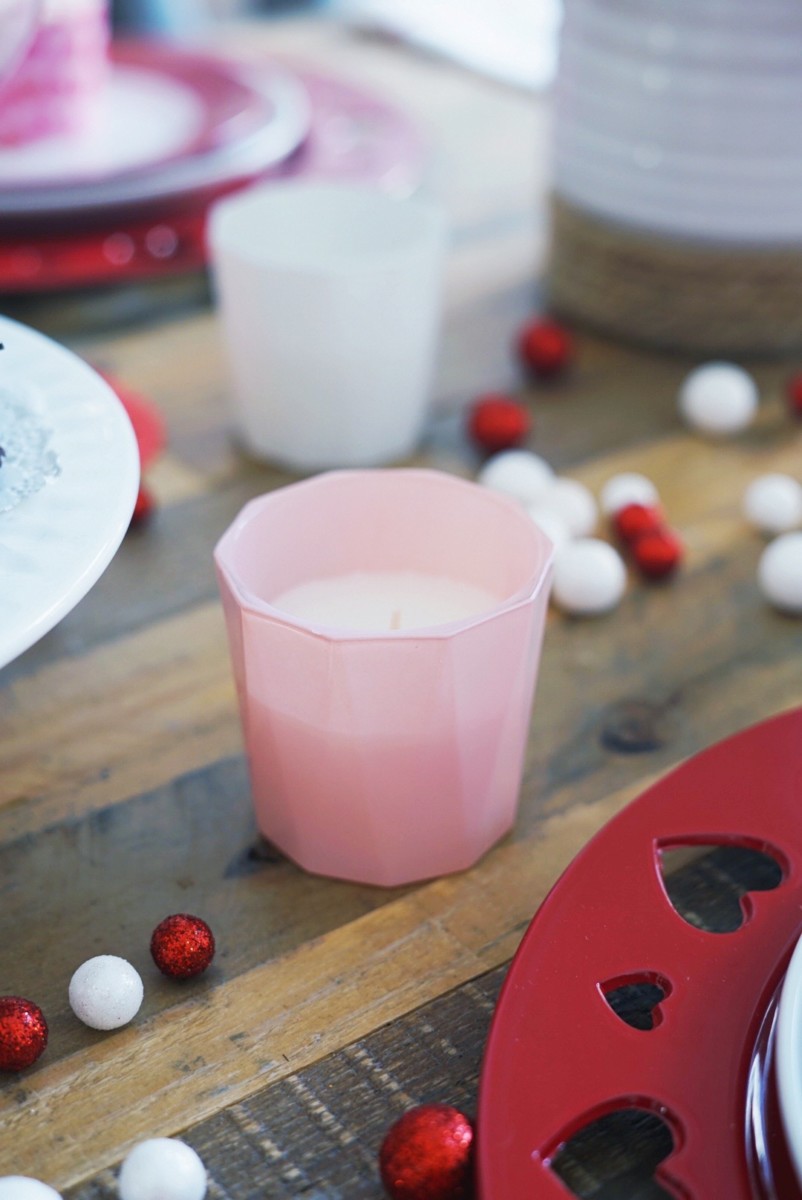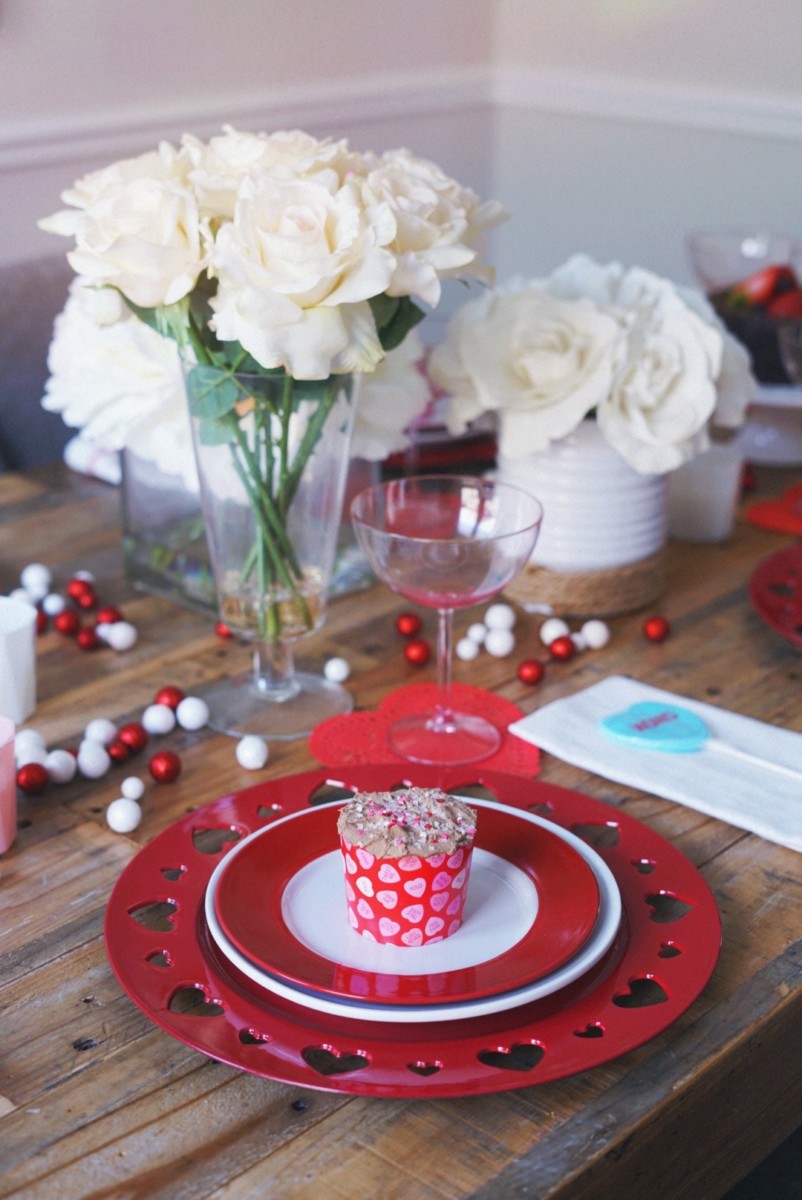 So there you have it! This year's red Valentine's Day Tablescape. I hope you guys love it as much as I did. Like I said, it's definitely my favorite I've done.
Make sure to follow me on Instagram and tiktok. I just posted on tiktok how I made the cupcakes you see on top of the plates. I think you'll be in for a surprise!