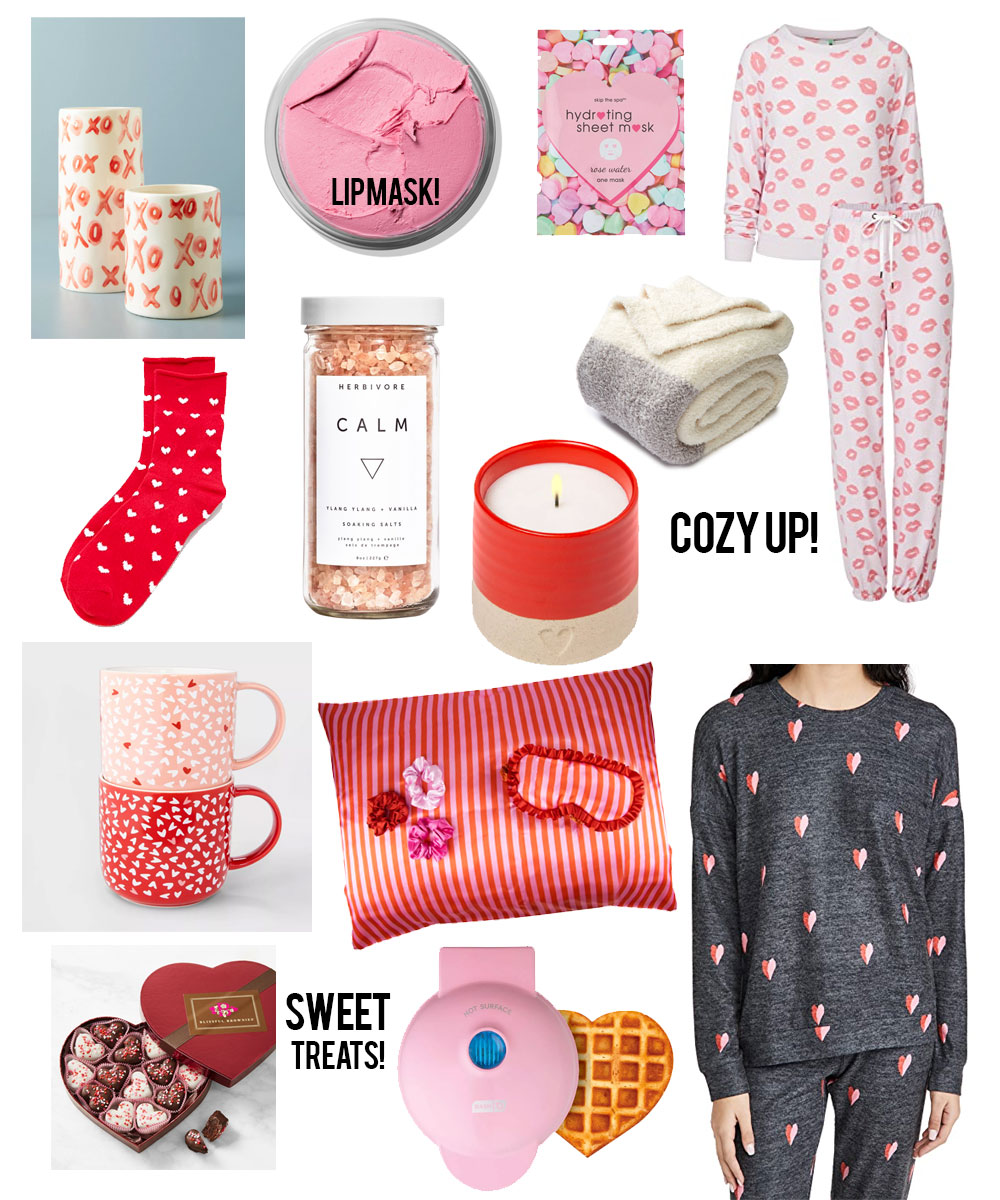 We are just a few weeks away from Valentine's Day, can you believe it? I went to the store today and there was already a bunch of Easter items out! Of course, the Valentine's Day items have been out since just before the new year so no surprise there. I was one of those early shoppers and actually went out to buy my tablescape items the first week of January. Can't wait to share it with you guys next week! I already posted a look of it on tiktok.
Personally, I definitely prefer to spend Valentine's Day at home. Don't get me wrong, it can be fun but It just gets to crazy out there. Especially at restaurants! Date or not, you can't go wrong with cozying up at home.
I did find some really cute outfits that would work for Valentine's Day, I figured I would share these cozy, stay at home, finds first.
XO Vases | Lip Mask | Sheet Mask | Lip Print Pajama Set | Cozy Blanket
Heart Print Socks | Calming Bath Salts | Candle | Heart Mugs
Silk Pillow Set | Heart Chocolates | Heart Shaped Waffle Maker | Heart Pajama Set
More Valentine's Day Content: