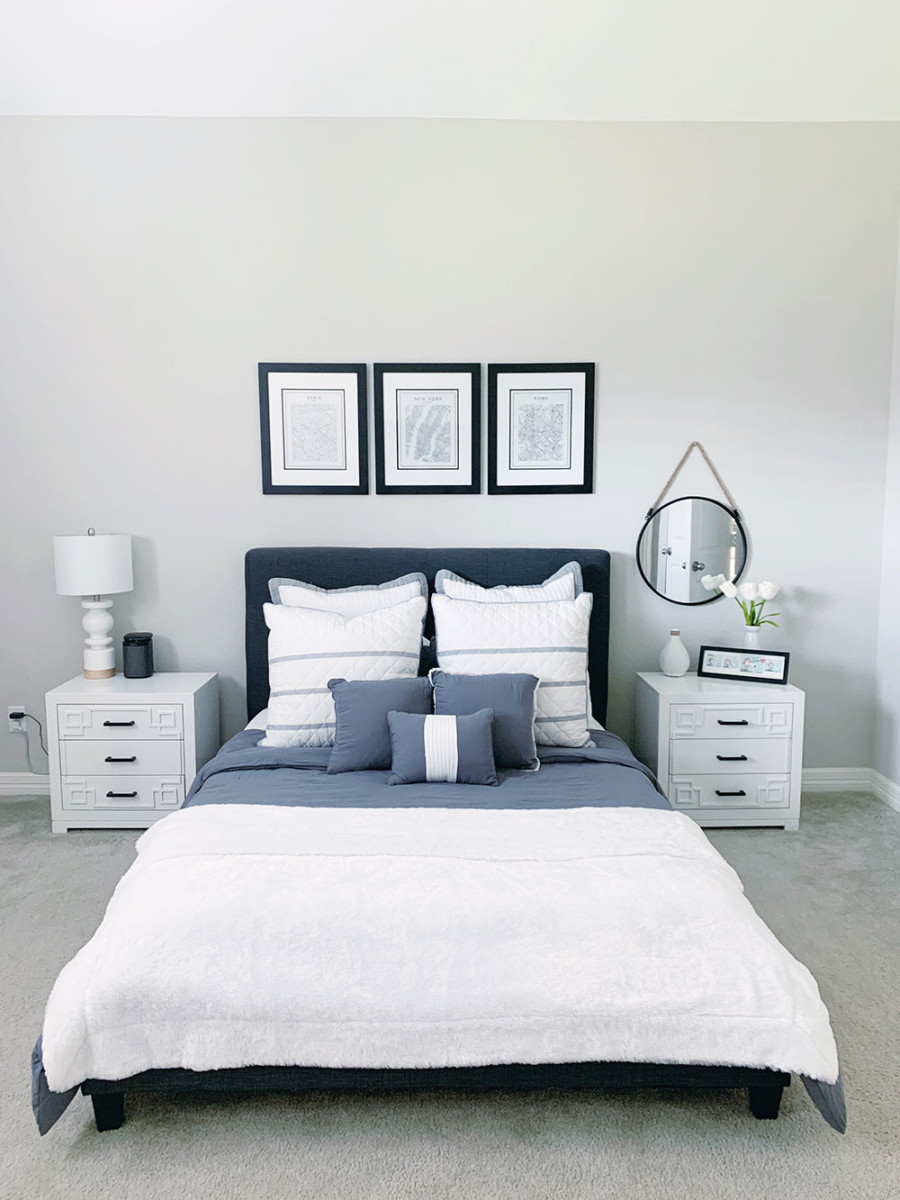 I realized the other day that I never actually shared my bedroom decor here on the blog. I have shared it on my IG, and on rewardstyle, so it's about time I share the details here!
I'll get right to it and start off with one of the newer items in the room, the raina Safavieh nightstands. These Safavieh nightstands. The nightstand actually comes with gold pulls, but I changed them to black. I felt it matched the room much better than the gold. They were a good price and an easy fix to getting the nightstands to match the room. I also used these same pulls on my dresser, the ikea Malm dresser, but it made them work well together.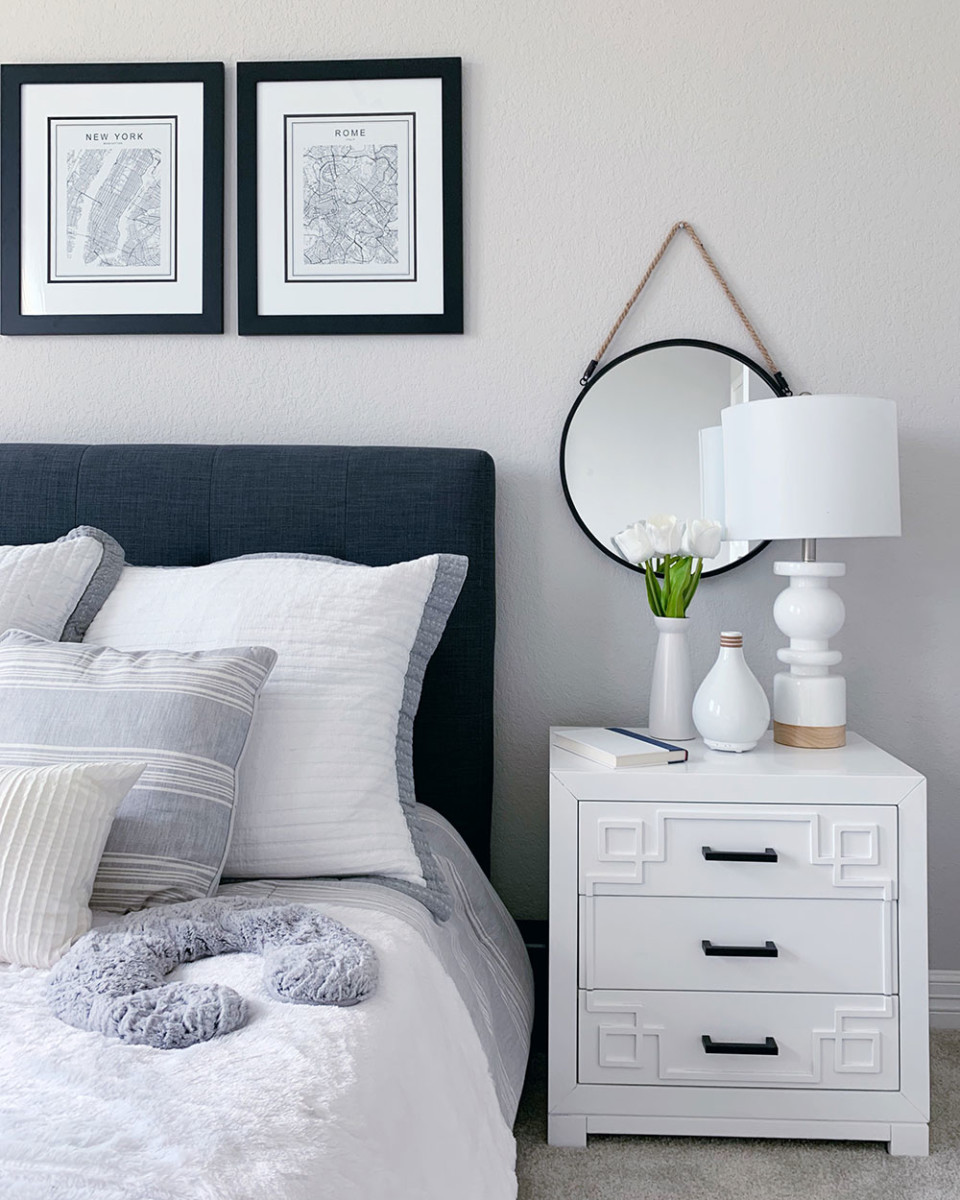 Above the nightstands, I have a lamp on one side, and a diffuser and some faux flowers on the other. I like to fall asleep to a lavender scent going in my diffuser. The round mirror is from kirklands. I had thought about adding another to the other side, but ended up just leaving it as is, for now at least.
I bought the prints above the bed on Etsy. They are maps of Paris, Rome, and New York. I don't remember if I just printed them out myself once I purchased them or if they were mailed to me, but once I had that, all I did was get a black frame and mat and frame them!
My headboard and bed frame is from World Market. Just a charcoal grey linen, but I like the simple look of it. I also like that it is a little lower to the ground than your typical bed set.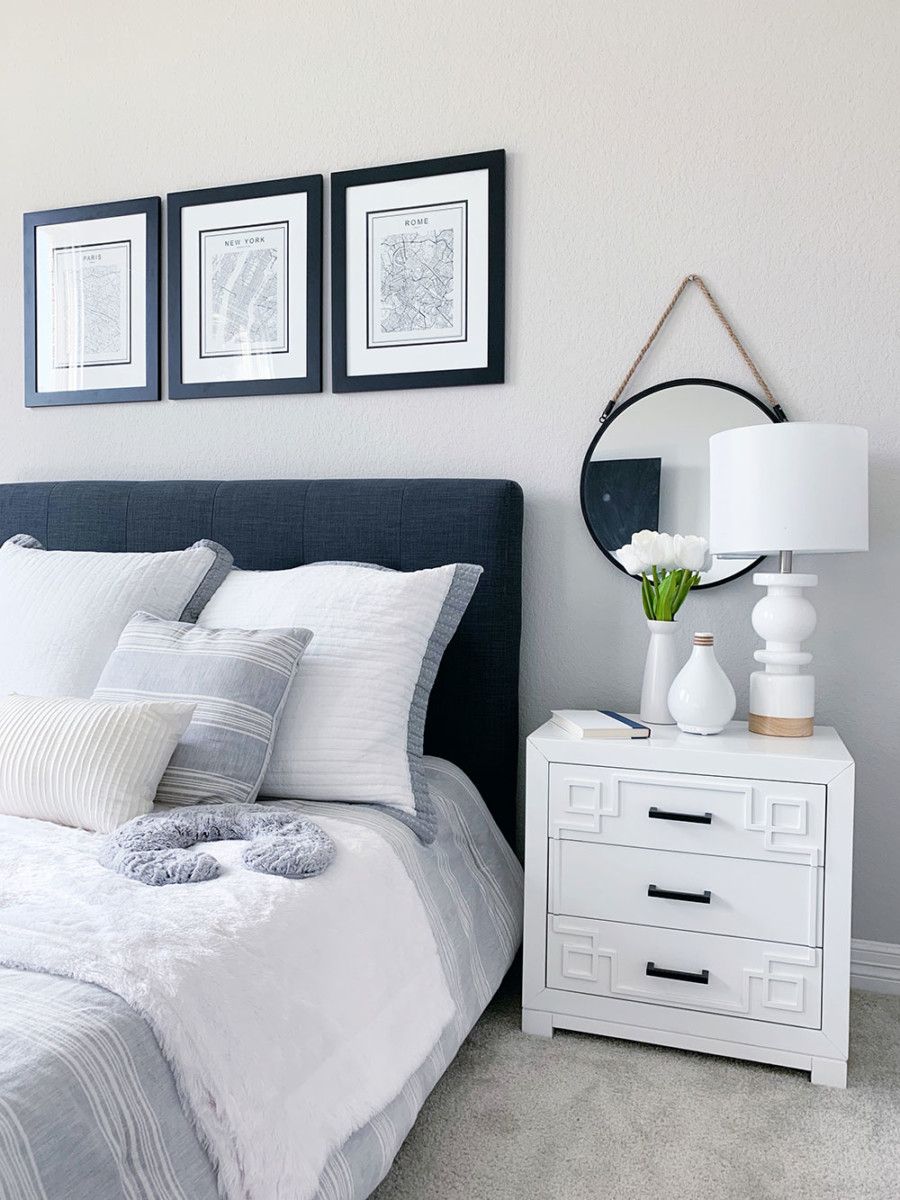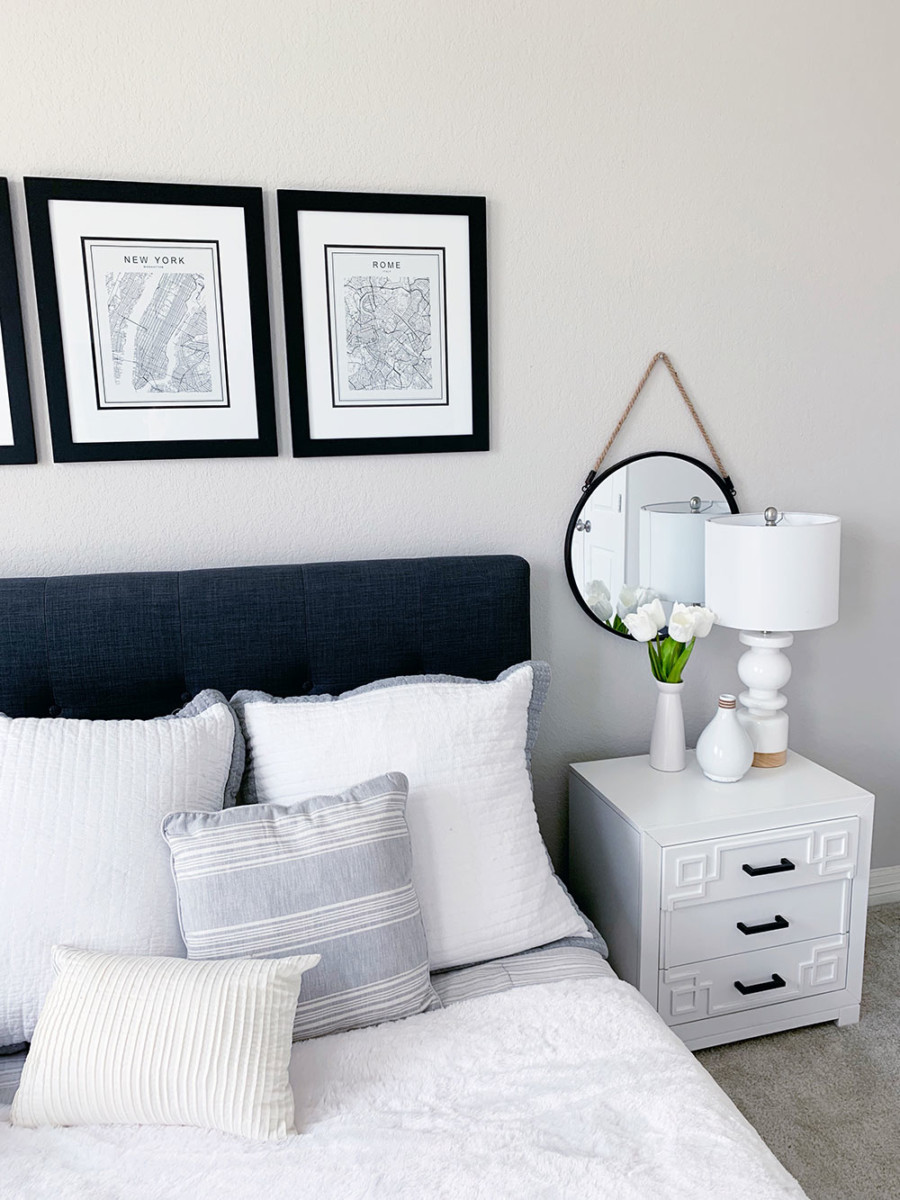 So that is pretty much it for my bedroom decor. As I mentioned above, I do have a malm dresser directly in front of the bed with a tv on top. There is also a blue chair (similar style to this one) in the corner next to the dresser.
I would definitely like to add some more accessories to the room in the new house so it feels a little more cozy and warm. So, we'll see what I come up with!
ICYMI: