This post was created in connection with my appointment as an Influencer for Caress Body Wash. Visit houseofcaress.com.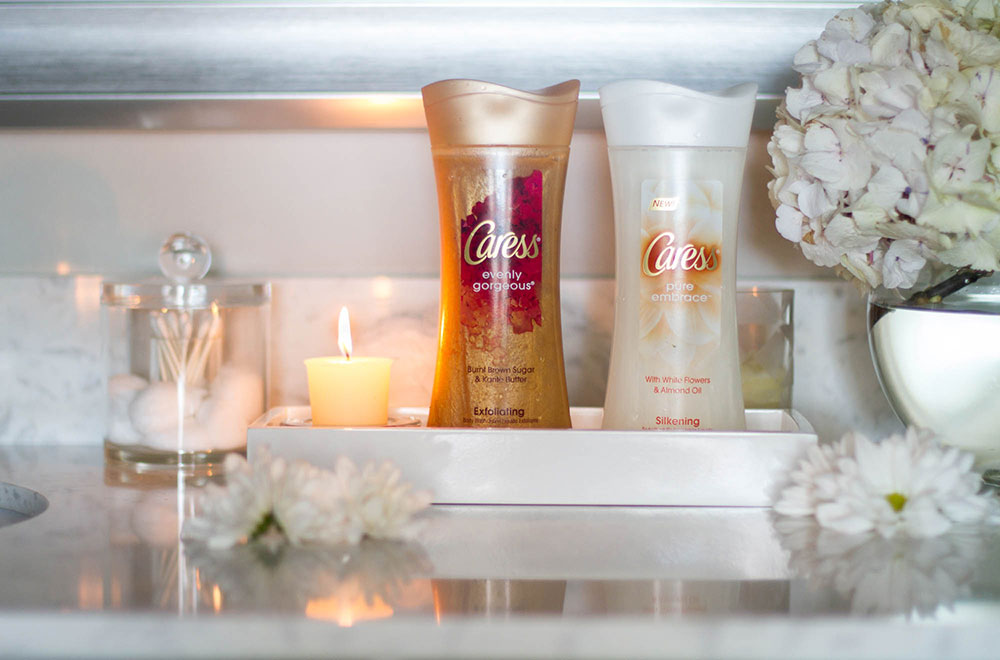 I'm not one to sit and enjoy a warm tub filled with bubbles. I do however, like to take some time every once in a while and take a relaxing shower. It's so easy to rush in and out of the shower and not take time to enjoy it! With all the stress of the week, it's nice to turn your shower time into a relaxing spa like moment. Turn the lights down, light some candles, and incorporate a soothing fragrance into your shower or bath routine.
I like to use any of the Caress body washes because not only do they leave my skin feeling ultra soft but they smell amazing as well. One of my favorites is the Evenly Gorgeous exfoliating body wash. It has a warm scent, which I love during this time of year. The notes include brown sugar and karite butter as well as vanilla and tonka bean.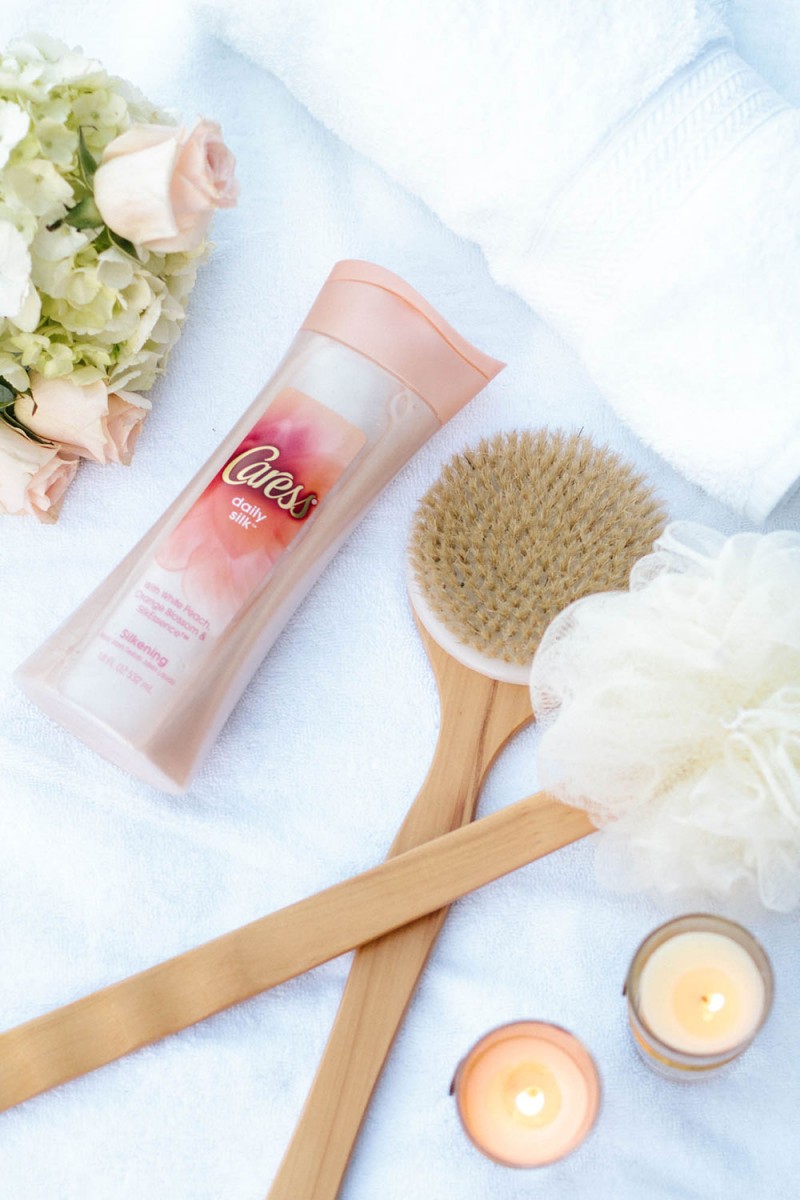 While I've always enjoyed the iconic scent of their Daily Silk body wash, lately I've been reaching for their Pure Embrace formula. It leaves my skin feeling soft, just as the original, but is infused with almond oil, jasmine, and vanilla.
I like to use either a shower pouf to help lather things up or a skin brush when I feel I want deeper exfoliation. Using either of these two items ensures you step out of your shower feeling silky smooth! By the way, the body washes retail for under $4. Which makes it a super affordable way to get the spa treatment at home!