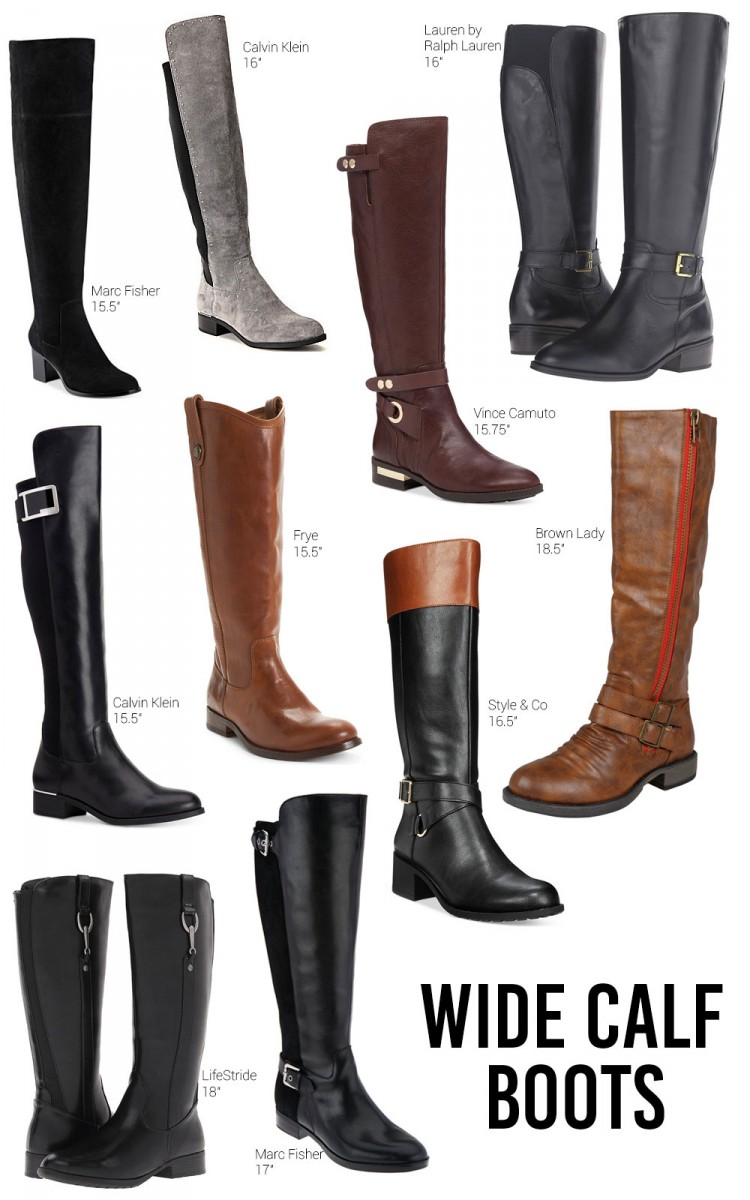 Every year when fall rolls around I always find myself with the same dilemma… finding boots that fit my wide calves! If you have wide calves, or athletic calves, then you know the struggle. The past two years however, I've skipped roaming the mall looking for the perfect fit and went straight to ordering Marc Fisher wide calf boots. I found the brand last year at Macy's while out doing some shopping with my mom. I spotted a pair of boots that looked a little wider than normal, gave them a try and they fit perfectly. This year, I headed straight for the computer and ordered a pair online before they weren't available any more! Macy's only had
1 pair
available but I happened to find
this pair
, with suede detail in the back, on QVC.
Tips when shopping online for wide calf boots:
Be sure to check the circumference of the boot. Wide calf boots can range anywhere from 15″ and up depending on the brand.
Pay attention to details such as stretch material that might give a little more room.
When measuring your calf be sure to measure at the largest part of the calf. This will ensure a more perfect fit.
Always measure both calves! Although you may not realize it, both of your legs may not be exactly the same size.
Marc Fisher | Calvin Klein | Vince Camuto | Lauren
Calvin Klein | Frye | Style & Co | Brown Lady